What is Harry and Meghan's Future Baby's Net Worth? You Might Be Surprised
Prince Harry and Meghan Markle are expecting their first child together. But what is the net worth of the newest royal baby?
Prince Harry and Meghan Markle are expecting their first child in early spring 2019. But just like every member of the royal family, this baby will probably be worth more than you. Is it possible to be rich as an infant? Here's how much Meghan and Harry's baby will be worth when he or she is finally here.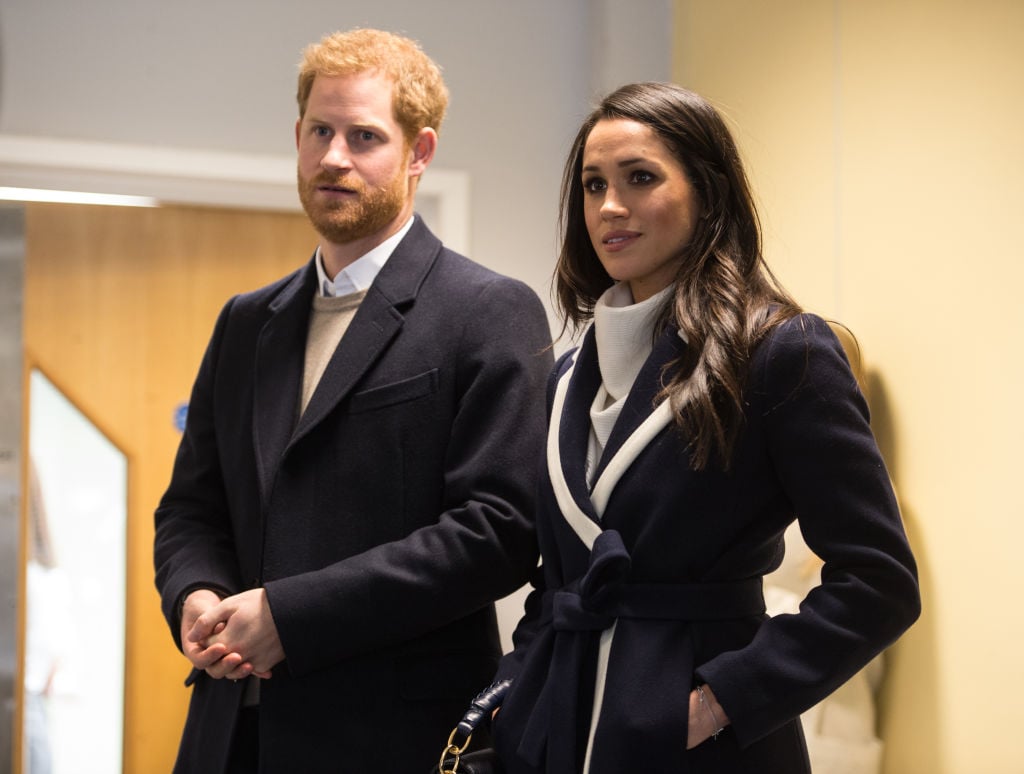 Meghan announced her pregnancy in October 2018
Meghan and Harry have always had a bit of a whirlwind relationship. Their courtship was revealed back in 2016; the two remained long distance while Meghan filmed Suits in Canada and Harry continued to be a prince over in the United Kingdom. But after less than two years together, they announced their engagement and were married about six months later. Then, only five short months after the wedding, the royal family announced Meghan and Harry are expecting their first child.
Meghan and Harry are worth about $45 million together
Meghan might not be worth as much as Harry, but the duchess did have a fairly successful acting career. She was reportedly making about $50,000 per episode to play Rachel Zane on her popular USA Network show. Before leaving the show as part of her commitment to the royal family, Meghan was worth an estimated $5 million. Harry, on the other hand, has deep royal roots and has received plenty of money for both his royal appearances and in a trust fund from the queen. Today, he's worth an estimated $40 million, but brings billions in to the British economy. The royal family, in total, is worth about $88 billion.
The royal children, George, Charlotte, and Louis, are all worth billions to the British economy
The royal children may be tiny, but they pack a big economic punch. Prince George reportedly is worth about $3.6 billion to the British economy. His younger sister, Charlotte, is worth even more; she is pushing $5 billion. It's thought that since Charlotte is a girl, she is often photographed with Kate Middleton and plays a role in the fashion people wear and the clothes they buy. Therefore, she brings in more money to the economy. Prince George is worth quite a bit simply because he is a future heir to the throne. And Prince Louis doesn't bring in quite as much money (yet) because he's still so young. However, these three children will be working royals for life. They'll also earn a nice sum from the queen, so they'll easily be worth millions.
Meghan and Harry's new baby will likely be worth slightly less than his or her cousins to the British economy
Meghan and Harry's baby will definitely bring in money to the British economy, but probably not as much as his cousins, Will and Kate's kids. That's because this baby likely won't have a royal title (according to those close to Harry and Meghan), and he or she will be far in line from the throne. However, this child will still be the queen's great grandchild, so he or she will still likely have a trust fund worth a few million dollars set up.
Similar to this new royal baby, Princesses Eugenie and Beatrice are cousins to the future king, and the queen's grandchildren. They are each worth an estimated $5 million, so it can be expected that the newest royal baby will be worth about the same.
Check out The Cheat Sheet on Facebook!