'Harry Potter': Daisy Ridley Told Her Classmates She Played This Harry Potter Character; 'I'm Ashamed'
Daisy Ridley is best known for playing Rey in the Star Wars films. But the actor is passionate about another major movie franchise. Ridley is a huge fan of the Harry Potter films — so much so that she once played a prank on her classmates that made her sound like "a mental teenager."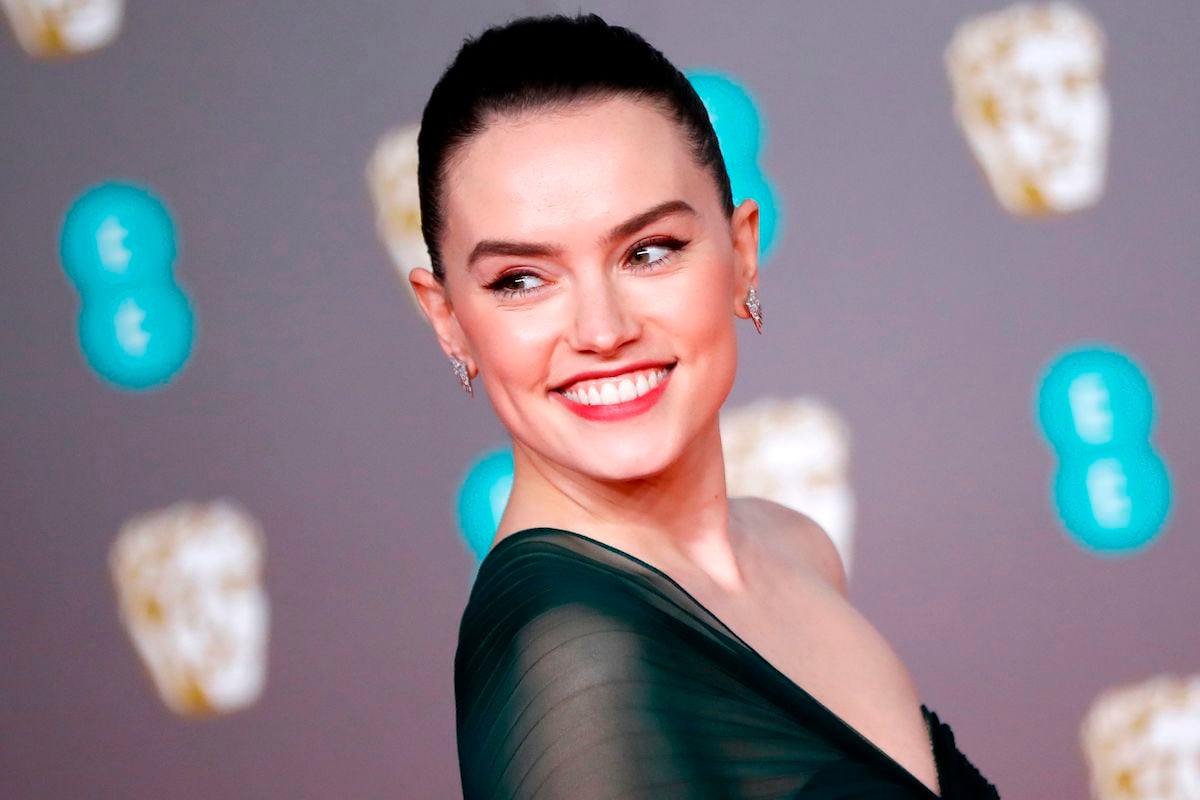 'Star Wars: The Rise of Skywalker' star has a new movie coming out
Sadly, Ridley's time in the Star Wars spotlight has come to an end. Despite her pride in the role, Ridley wouldn't consider exploring Rey's character in a Star Wars spinoff like The Mandalorian or any other projects Disney has planned for the franchise. "For me, the beauty of Episode IX is it ends with such hope and such potential," Ridley told IGN. "I just feel like that was Rey's perfect ending. She's probably running around the forest somewhere having a great time." 
Fortunately for fans, Ridley is still acting. Her latest film, Chaos Walking, is based on Patrick Ness's book Chaos Walking: The Knife of Never Letting Go. The book is the first in a trilogy where every living creature can hear each other's thoughts. 
Ridley plays Violet, a woman who crash lands on a dystopian planet where all the women have died. Marvel star Tom Holland plays Todd Hewitt in the film, a young man who vows to protect Violet from the remaining men who are stricken by "The Noise" — a power that displays all of their deepest thoughts. Chaos Walking is in theaters on Mar. 5, 2021.
Daisy Ridley once acted beside Tom Felton; 'She was just freaking out'
Harry Potter actor Tom Felton starred alongside Ridley in the 2018 Shakespeare-inspired film Ophelia. When they first started working together, Felton was convinced Ridley didn't like him. Eventually, Felton came to realize Ridley was a massive fan of Harry Potter. "I think she was just freaking out that Draco was her brother," Felton told the Daily Mail. "'I read it somewhere that she was a Harry Potter fan. But we warmed up to each other after a while. We just had to break the ice a bit." Felton wasn't wrong about Ridley's affinity for the Harry Potter movies and books. As it turns out, she has been a fan of the series since she was in school. 
Daisy Ridley told her classmates she played Moaning Myrtle in the 'Harry Potter' movies
Ridley was a guest on The Kelly Clarkson Show to promote her newest movie, Chaos Walking. During her conversation with the American Idol winner, Ridley discussed her whereabouts in England. "If only Hogwarts were nearby me," she joked. Ridley mentioned how, during her time in boarding school, she played a Harry Potter-inspired prank on her classmates, telling them she was a star in the films.
"Few people know this story," Ridley said. "I'm not proud of myself — I'm ashamed." When Ridley was in school, she thought: "Wouldn't it be amazing if people thought I played Moaning Myrtle?" Ridley copy and pasted Moaning Myrtle's image, printed it, wrote Daisy Ridley under the photo, and left the paper in the common room for her classmates to find. "As if anyone I went to school with would believe that I played Moaning Myrtle," Ridley laughed. Unfortunately, it doesn't seem like Ridley's prank convinced too many people!