'Harry Potter': Emma Watson Called 1 Unexpected Person Her 'Best Friend'
After spending more than a decade of her life on a Harry Potter set, Emma Watson developed a close bond with the cast and crew. In fact, she came to think of many of them as family and is still in contact with some of them today. However, the actor developed a great friendship with one person during her Harry Potter tenure that may surprise even her most loyal fans.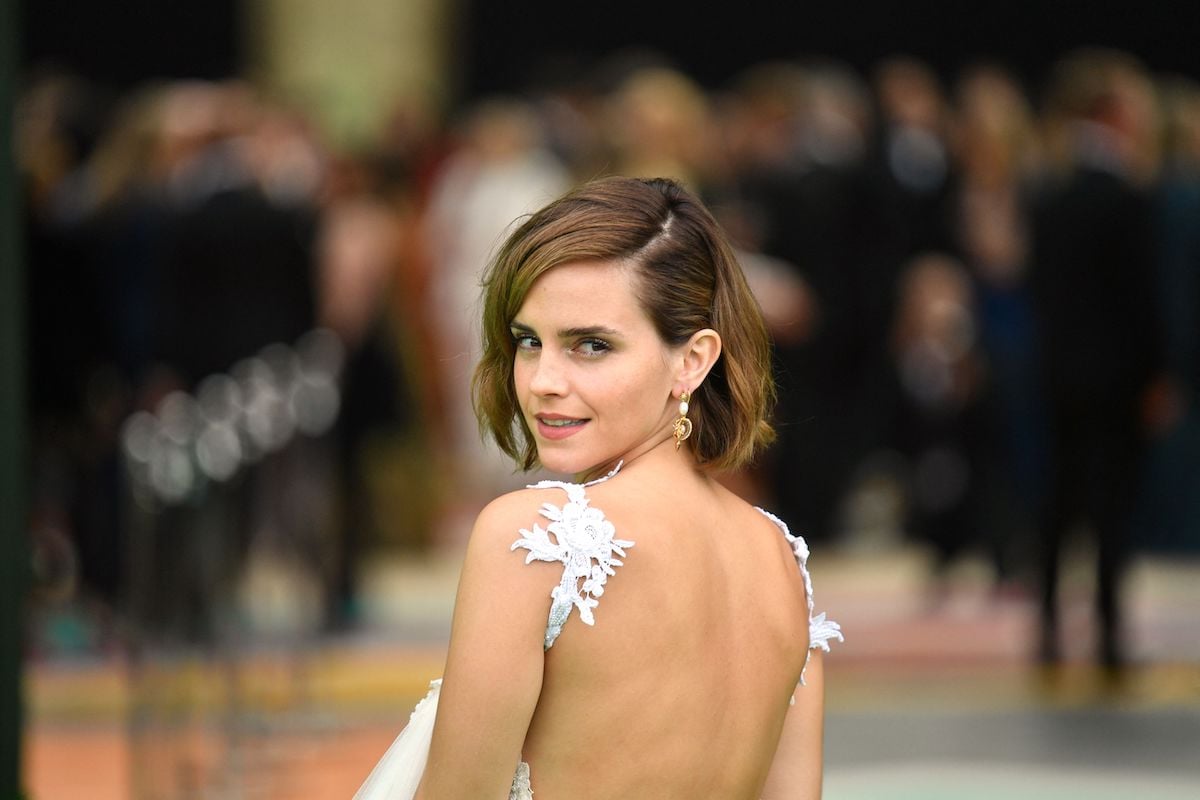 Emma Watson considered the 'Harry Potter' cast and crew, family
Though Watson got to work with a number of actors on Harry Potter, most of her scenes were with Daniel Radcliffe and Rupert Grint. Of course, Radcliffe and Grint played Harry Potter and Ron Weasley in the films. While the three actors got on very well, Watson viewed them more like brothers than friends. This is why she found it so challenging when she had to kiss both of them in the final two films.
RELATED: 'Harry Potter': Emma Watson Wasn't 'Comfortable' With That Tent Scene
Watson has even admitted that she didn't spend too much time with Grint and Radcliffe when they weren't on set. According to The Perks of Being a Wallflower actor, she made it a point to have other friends. One of Watson's other friends was actually her long-time driver, Nigel. In a conversation with Interview Magazine, Watson shared that she had the same driver throughout her entire Harry Potter tenure. Because of this, Nigel got to know Watson pretty well. In fact, the actor even joked about being possessive over him.
The 'Beauty and the Beast' actor formed a close bond with her driver, Nigel
"Yes, I love Nigel!" Watson shared when asked about her driver. "You know, he drove me to that first audition, and he's been driving me ever since. He's like my best friend—he knows everything about my life. If you have to sit in the car with someone for two hours a day, you had better like him! I get very jealous when he drives someone else."
RELATED: Emma Watson Was Obsessive About Her 'Harry Potter' Audition
Watson eventually bought herself a car
Of course, Watson eventually got her license in 2008, when Watson was filming the sixth Harry Potter movie. To celebrate her achievement, Watson chose to buy herself a car. Given how much money she'd earned by that point, she could have easily brought herself a luxury vehicle. However, Watson opted for something that was far more modest and purchased a Toyota Prius.
RELATED: Emma Watson Got Over Her Nerves After Maggie Smith Told Her to 'Get a Grip'
"I got my license last year, and I love the Prius, even if my friends say it's ugly," Watson said, defending her choice of car. "They say I drive a brick. And, to be fair, it's not the prettiest car on the road, but it's good for the environment. It's sensible and boring—like me."
Even after Watson eventually brought a Prius, she still utilized Nigel to drive her to the Harry Potter sets. Considering the actor had very early call times and long days, it was safer for her to have a driver. "At the moment, we're there at about 6:30 a.m., which means I'm picked up at about 5:45 a.m.," Watson explained in 2009. "We're filming both the seventh and eighth movies at once." We're sure Harry Potter fans didn't expect Watson to name her driver as her bestie. However, with so much time spent together, it makes a lot of sense.