'Harry Potter': Emma Watson 'Would Fall Asleep Anywhere' While Filming
Filming the 'Harry Potter' movies was no easy feat. In fact, Emma Watson would constantly fall asleep on set of one of the films because she was pushed to the point of exhaustion.
When Emma Watson nabbed the role of Hermoine Granger in the Harry Potter movies, her life was completely changed. She went from being a normal child to be an overnight celebrity. Suddenly, Watson was a household name with millions of fans, making millions of dollars. And while Watson's life may have seemed glamorous to some, life on set could be pretty gruesome at times.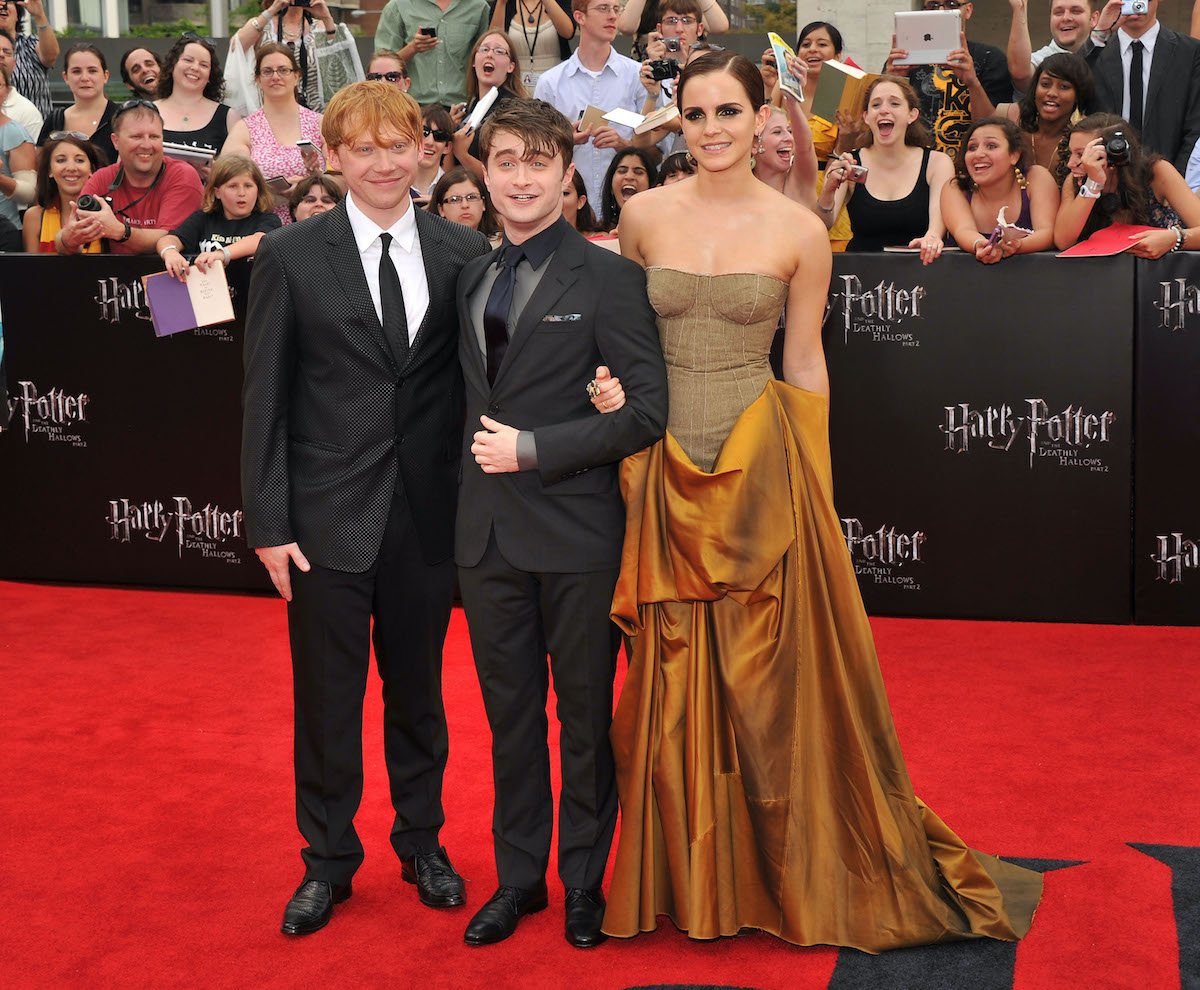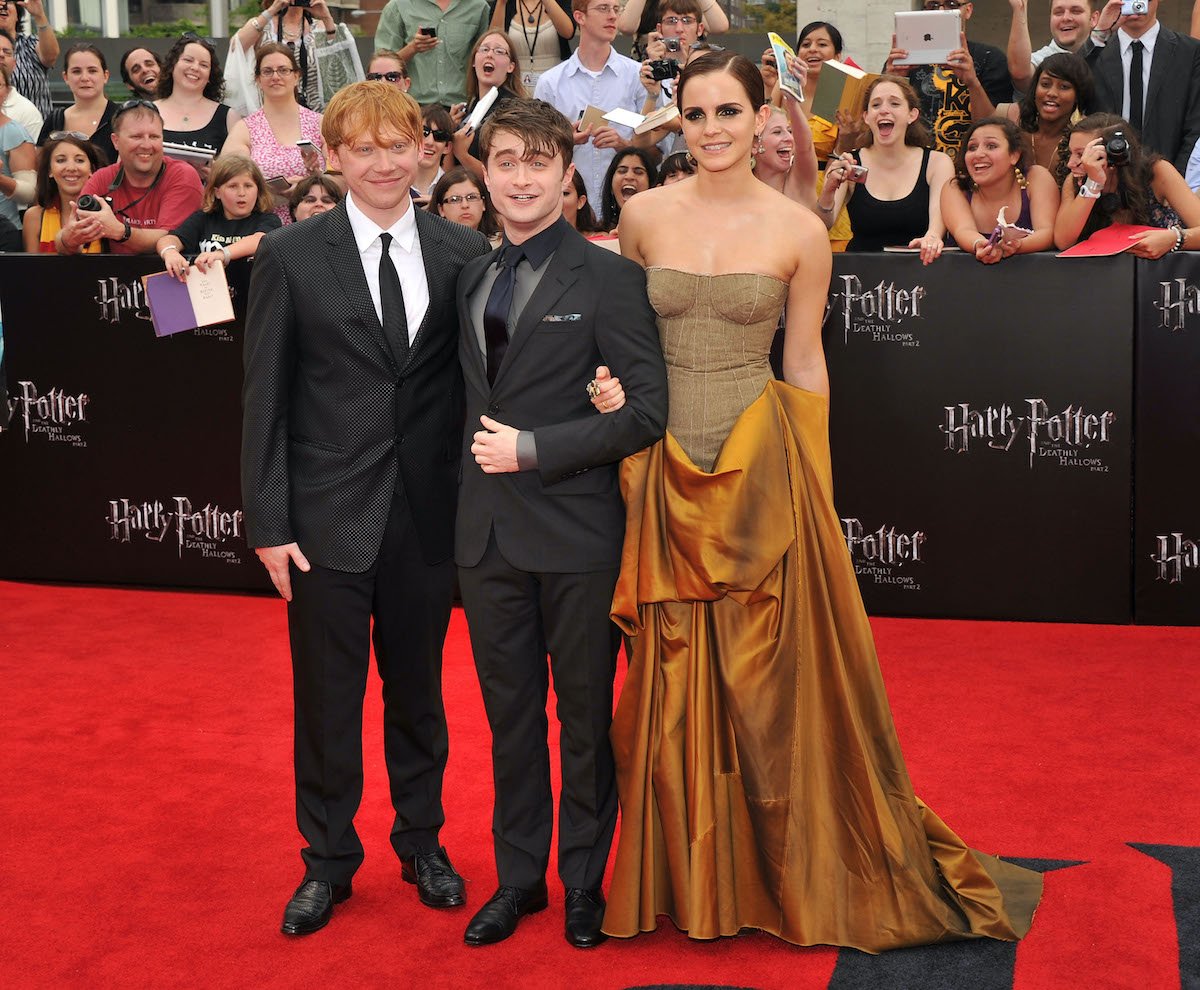 Any actor will tell you that filming a movie is arduous work. The Harry Potter movies, in particular, required a lot from the cast: physically, mentally, and emotionally. Harry Potter and the Deathly Hallows – Part 2 was especially difficult for the main cast to film because it was so action-packed. Watson, Rupert Grint, and Daniel Radcliffe had to deal with some pretty intense conditions on set and it got a little difficult for Watson to bear.
Filming 'Harry Potter and the Deathly Hallows – Part 2' was challenging for the cast
In an interview with Collider, Watson got candid about how draining filming Harry Potter and the Deathly Hallows – Part 2 was. According to the actor, she spent a lot of time on set being very cold and wet. This caused her mood to plummet and left her devoid of energy and clamoring for sleep. However, David Yates, who directed the last four Harry Potter movies, was able to convince her that her sleep-deprived state looked amazing on camera.
Emma Watson joked that she wanted to kill director, David Yates
"I was begging with him some days and he just said 'It just looks so much better that you guys look so much more vulnerable and that it's so much realer that you guys, you are heroes but at the same time you kind of just look like these…'" the Harry Potter alum revealed. "And he's right, it looks great on screen. We look like these bedraggled, kind of unlikely, heroes. So it works, but God there were days where I just wanted to kill him."
Watson constantly fell asleep on set of the last 'Harry Potter' movie
Yates may have loved how sleep-deprived the Harry Potter cast looked on camera, but even he couldn't stop them from taking cat naps on set. In fact, Watson developed a reputation for just conking out while she was on set of the final film. It became such a habit that there ended up being tons of pictures of the Noah actor asleep on set.
"I was so tired, I would fall asleep anywhere," Watson revealed. "They'll never be released, but the onset photographer has pictures of me falling asleep everywhere. Like on chairs, on the floor, in the middle of a set, all curled up." Clearly, filming the final Harry Potter movie was an extremely taxing experience for Watson. However, she was able to fight through her fatigue and get the job done.