'Harry Potter': Emma Watson Kept These Three Props From Set
While Harry Potter has impacted millions of people across the globe, it completely changed Emma Watson's life. The actor was only nine years old when she nabbed the coveted part of Hermione Granger and she spent over a decade filming and promoting the eight movies. Naturally, when it came time for her to part ways with the franchise, it was a very emotional experience for the actor.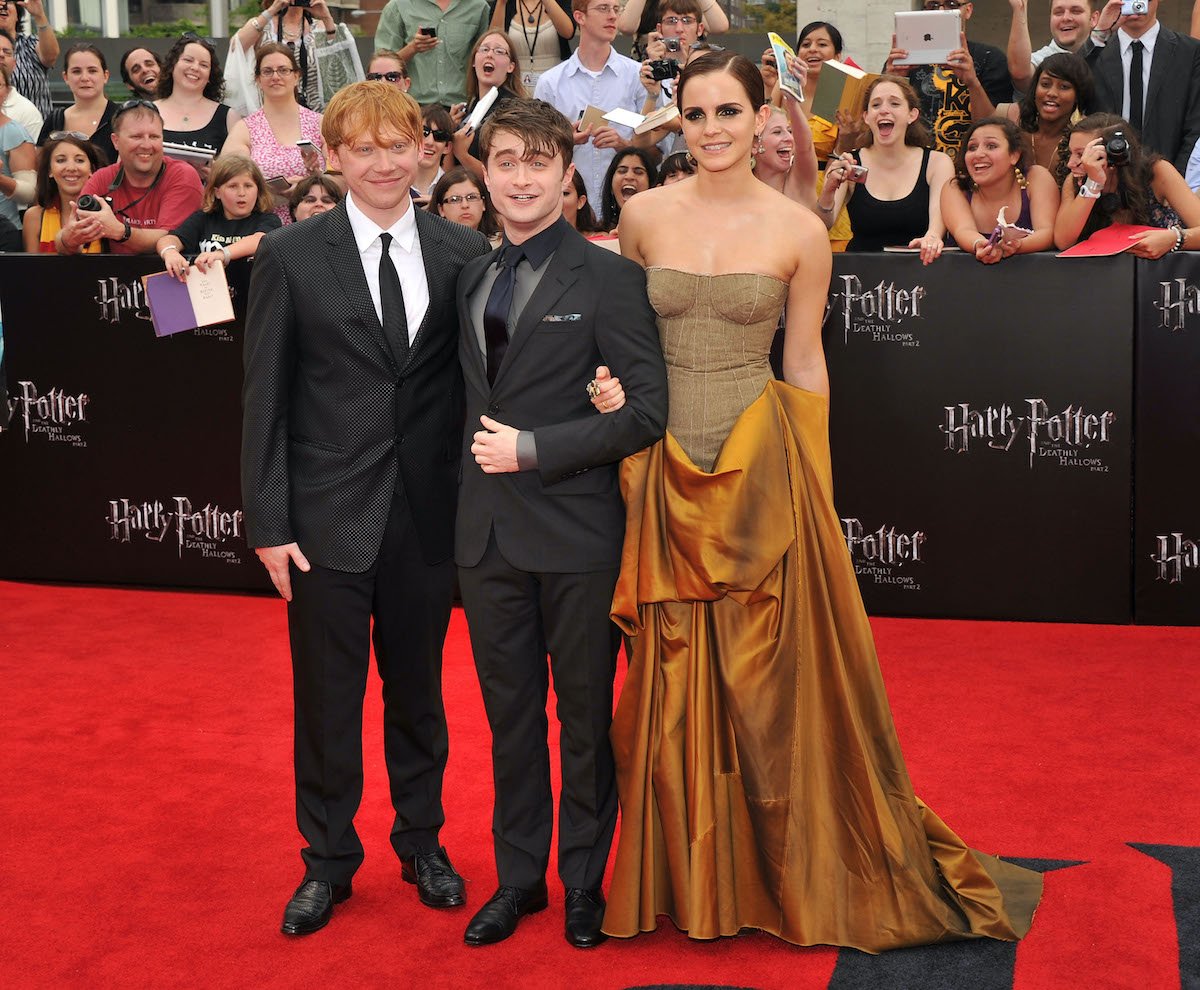 While saying goodbye to Harry Potter was challenging for the main cast, what helped was that there wasn't an abrupt end to their journey. Even after they finished shooting the movies, they still had years left to promote the films. Furthermore, considering how action-packed the films were, reshoots were often required well after the films wrapped. Back in 2010, Watson spoke with Collider about how she slowly said goodbye to the wildly popular franchise.
Emma Watson gets candid about saying goodbye to the 'Harry Potter' movies
"Well, I keep trying to but she keeps finding her way back into my life," Watson shared about saying goodbye to her beloved character, Hermione. "I still have two movies left to promote, and they're still cutting and editing [Harry Potter and the Deathly Hallows:] Part 2 so I might have to do some more voice recording and other stuff for it, so it's a very gradual goodbye. I'm being eased out of it gently."
RELATED: Emma Watson Was Fearless When She Auditioned for 'Harry Potter'
Which three props did the actor keep from the set of 'Harry Potter'?
Another thing that made saying goodbye a little easier for the Little Women actor was that she kept a few important keepsakes from the Harry Potter set. In typical Hermione fashion, Watson made sure to ask permission before she swiped the items, but she took just three props over the years which had sentimental value for her. "I asked for permission to take Hermione's time-turner from the third movie, and the cloak, and my wand," Watson shared. "So those are my three things that I took with me."
Watson shared how Hermione Granger has influenced her personality
But even though Watson eventually said a final goodbye to Hermione, the character will likely be with her for the rest of her life. Having played the same character for so long, and during such a formative time in her life, Watson knows that some of her personality has bled into the witch and vice versa. "Like parts of my personality have slipped into Hermione and parts of her personality I'm sure have like unconsciously affected me," the Harry Potter alum shared. "I'm sure. I'm positive."
RELATED: 'Harry Potter': Emma Watson Was Super Confused When She Learned She'd Been Cast as Hermione
Watson continued on to share that particularly, in the last two Harry Potter movies, the version of Hermione that she was playing was most similar to her actual personality. "It was really nice to play—I feel like earlier on I played a parody of myself or like a kind of a real character, she was kind of this big personality and she's developed into something much more human and organic." We're sure fans will agree that Watson's character evolved over time. And fans have certainly shown love and appreciation for every version of Watson's Hermione.