'Harry Potter': Emma Watson Said It 'Would Actually Kill Me' If Someone Else Played Hermione
Like millions of people, Emma Watson grew up loving the Harry Potter books. Her love affair with the series started when the actor's dad used to read her excerpts of the books on long car rides. So, when she heard that children her age were being auditioned for a film adaptation, she jumped at the opportunity. Despite having some intense competition, she always knew that the role of Hermione Granger was hers for the taking.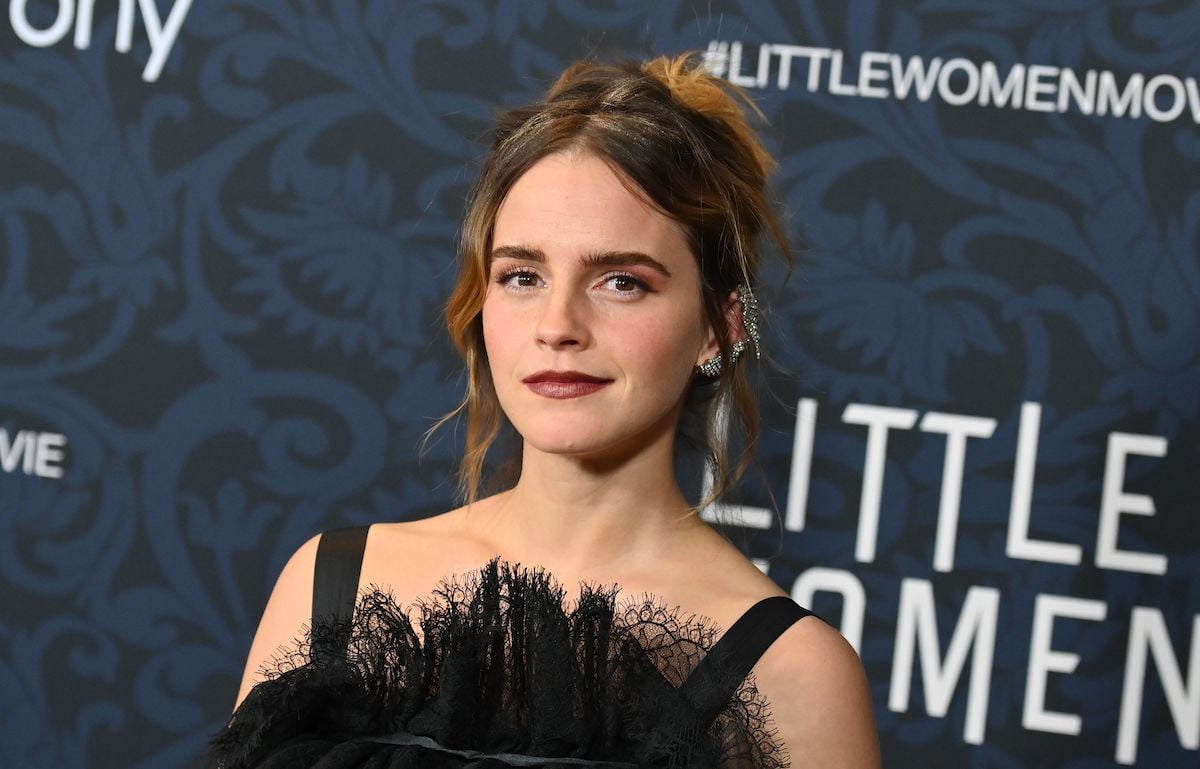 Though Watson's parents tried to keep her grounded about being cast in the Harry Potter movies, she would not be deterred. She felt such a deep connection with the astute young witch, that she couldn't fathom losing out on the part. Coincidentally enough, it was Watson's confidence that helped her to stand out in auditions and she eventually earned the role of Hermione.
Why Watson considered quitting the 'Harry Potter' movies
While Watson was eternally grateful for the opportunity to be in the Harry Potter movies, it was a massive undertaking and commitment. Watson spent over a decade portraying Hermoine on screen and there were times when she considered giving it all up. Filming the movies required an intense schedule which mean that Watson had to sacrifice other experiences. Like her character, the Noah star hated missing out on the opportunity to further her education and she considered stepping away from the franchise to pursue academia.
David Heyman, who served as a producer on the Harry Potter movies, recalled Watson's deep love of learning. "Emma Watson, in particular, was quite academic and was very keen in pursuit of schooling and was wrestling a little bit more than the others," he shared with The Hollywood Reporter. "So each time there was a negotiation, it was not about a financial [matter], it really was about, 'Do I want to be a part of this?'"
The 'Little Women' star felt deeply attached to her character, Hermoine Granger
Watson may have considered walking away from the franchise, but ultimately she stayed because she couldn't bear to see another actor portray Hermoine. In a press junket for Harry Potter and the Goblet of Fire, Watson shared that she put too much of herself into her character for her to just relinquish the role to another actor. "I know if anybody else played Hermione, it would actually kill me," she shared. "I wouldn't be able to deal with that at all. I'd go after her."
Watson eventually earned her Bachelor's degree from Brown University
We're sure fans of Harry Potter are pleased that she decided to stick around for all eight films. And, eventually, she was able to pursue higher education like she wanted to. In May of 2014, she graduated from Brown University (an Ivy League institution) with a degree in English literature. While earning her degree, she was still able to work on acting jobs. Being in a popular franchise may not have always been easy, but Watson seems to have made it work.