'Harry Potter': Emma Watson's Torture Scene Was 'Disturbing for the Crew'
Between the eight Harry Potter movies, Emma Watson has no shortage of memorable scenes. Playing Hermione Granger gave the actor the opportunity to portray a wide array of emotions while she was on set. However, one of Watson's most intense scenes came in Harry Potter and the Deathly Hallows – Part 1 when Hermione was being tortured by Death Eater, Bellatrix Lestrange, at Malfoy Manor.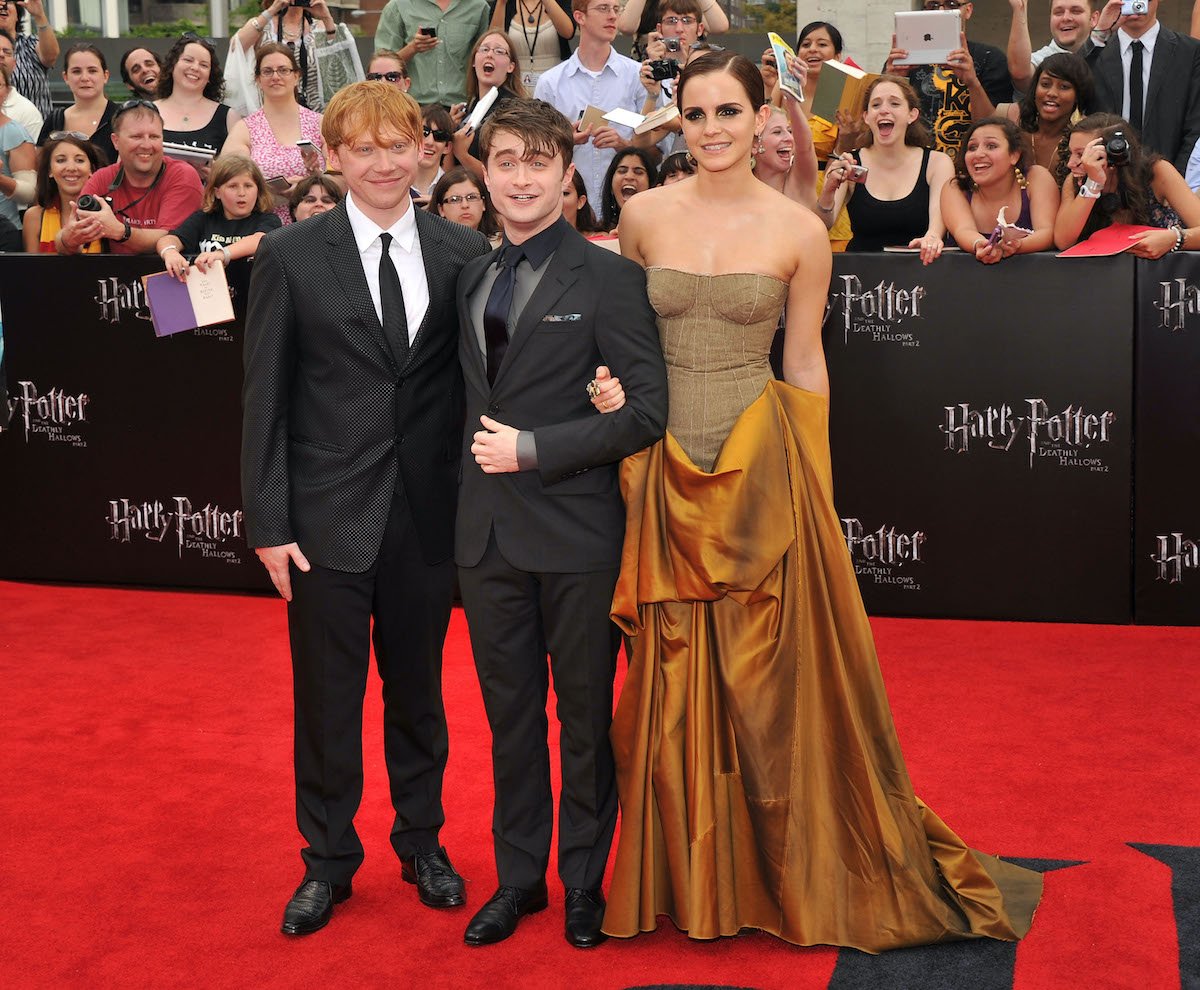 Emma Watson did tons of research for her tortue scene in 'Harry Potter'
Potterheads, or superfans of the Harry Potter movies, likely know that Watson has a great deal in common with her character. Thus, it's not surprising that she took a very technical approach to prepare for the torture scene. She threw herself into research and watched documentaries about people who spoke about what it was like to be tortured. Once that was done, she and Helena Bonham Carter, who played Bellatrix, discussed the scene in detail, even spending an hour designing Bellatrix's handwriting.
A lot of the torture scene got cut out of the final edit
Clearly, Watson's research for the scene paid off because she was able to truly deliver. Funnily enough, Harry Potter fans only saw a small portion of the scene that Watson filmed. In an interview with Live About, the Noah actor revealed that a lot of the scene didn't make the final edit of the film. However, she understood why the majority of it ended up on the cutting room floor.
RELATED: 'Harry Potter': Emma Watson Spent Days 'in Tears' During 1 of the Movies
"I did one take and David [Yates, who directed the final four Harry Potter movies] let the camera roll for like two minutes and just left me there screaming," Watson shared. "When I looked at the edit, I was like, 'Wow.' I mean fair enough, you can't have two minutes of me screaming. But I was like, 'I did that a lot longer than was actually shown!'"
Watson's screaming left the 'Harry Potter' crew disturbed
Continuing on, Watson shared that the scene was pretty emotionally taxing for her to film. However, she knew that she was performing well because even the Harry Potter crew members were upset by her incessant screams. "But, no, I think it was quite disturbing for the crew, which I was pleased about obviously because it showed I was doing a good job," the Little Women star shared. "It wasn't a fun day."
RELATED: 'Harry Potter': Emma Watson Kept These Three Props From Set
In a separate interview with Fandango, Yates corroborated Watson's story and recalled his feelings about the scene. "The screams were quite horrible to listen to," the Harry Potter and the Half-Blood Prince director shared. "It was a very odd energy in the room. She was kind of exploring and exorcising demons really, and serving the scene doing that. I felt, in that moment, and in that day and in that room, she kind of crossed the line as an actress. She discovered something within herself that will make her a great actor."
Clearly, Watson was willing to lay it all on the line for that scene. We're sure Harry Potter fans appreciate her dedication to bringing the infamous torture scene to life.