Harry Potter Fans Could See a 3-Hour Cut of 'Sorcerer's Stone' With Poltergeist Peeve
A Harry Potter film's extended version? In an age where remakes and directors' cuts are the Hollywood norm, it's not farfetched to think that the boy wizard's movies could make a successful comeback.
Chris Columbus helmed the first two installments of the on-screen franchise: Harry Potter and the Sorcerer's Stone and Harry Potter and the Chamber of Secrets. Recently, he shared that he wants his original three-hour Sorcerer's Stone version to come out with one fan-favorite Hogwarts character.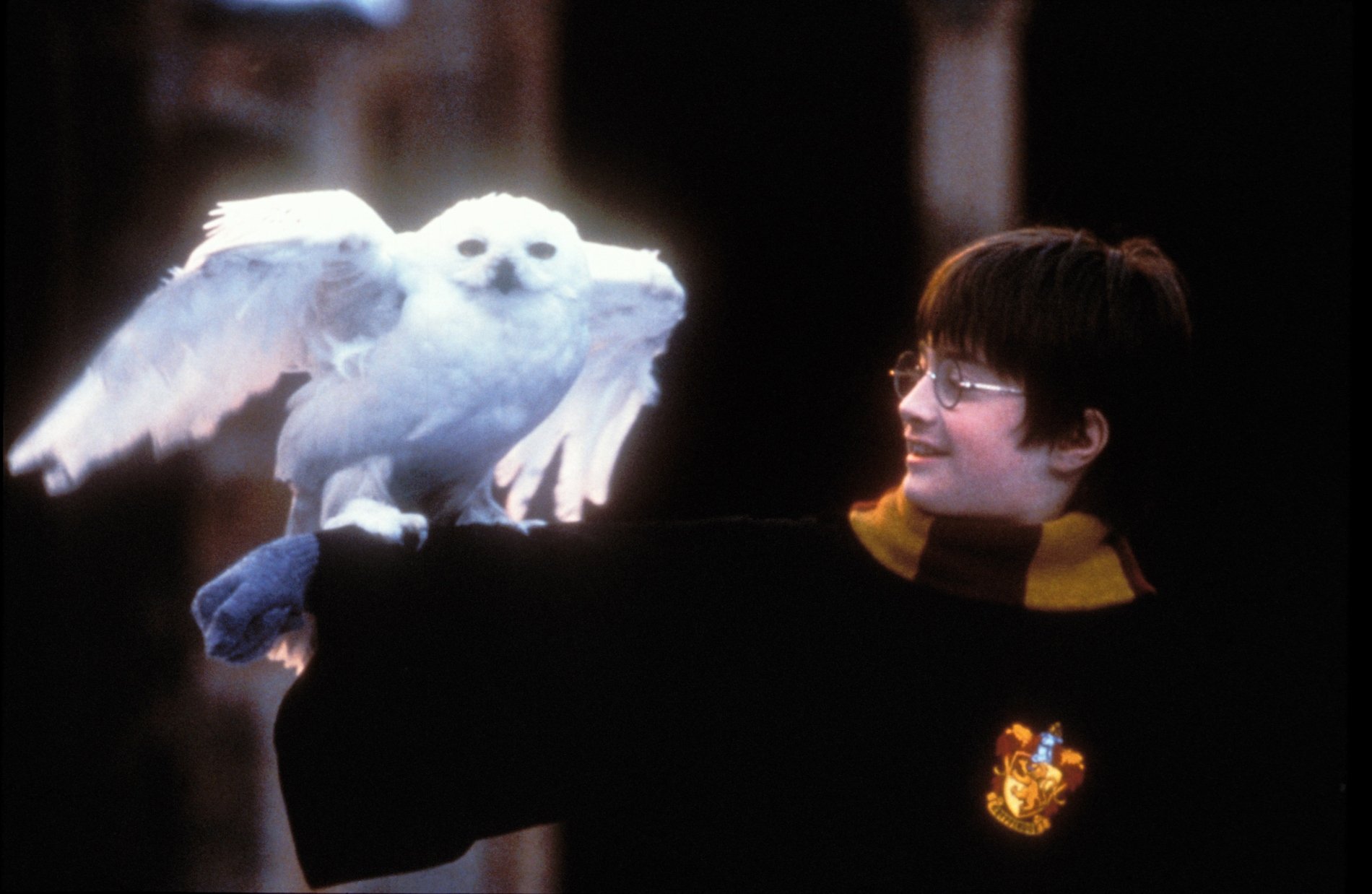 Chris Columbus wants to drop his 3-hour 'Harry Potter and the Sorcerer's Stone'
Who knew there was a lengthy director's cut of the inaugural film in the Harry Potter franchise? 20 years after the Sorcerer's Stone release, Columbus admits that plenty of material wound up on the cutting room floor. That footage also included one famous character from the book series: Peevsie the poltergeist.
In an interview with TheWrap, the director recalled how they showed the original extended edition during a screening back in 2001.
"We knew that the film worked because we did a couple of previews," he revealed. "Particularly a Chicago preview where our first cut was a three-hour cut. Parents afterwards said it was too long, the kids said it was too short. I thought, well, the kids presumably have a shorter attention span so this is a good thing."
Columbus added that he would love for Warner Bros. to release his longer director's cut of the film. "We have to put Peeves back in the movie, who was cut from the movie!" Fans may be surprised to know that at least 30 minutes of scenes did not make the film.
Peeves the poltergeist is a beloved 'Harry Potter' character
Peeves, whose affectionate nickname is Peevsie, appeared in all the Harry Potter books. The ghost is a permanent resident of Hogwarts who's been around since the school first opened. As a mischievous poltergeist, he loves pranking and causing problems for anyone on campus. Only a handful of people earned his respect — or fear — including Bloody Baron, Dumbledore, and the Weasley twins.
Unlike most of the spirits at Hogwarts, Peeves could take on a solid, physical form. Though he routinely irked students, he scored points with them when he harassed the evil Dolores Umbridge. He also fought on Hogwarts' behalf in the great battle against Voldemort.
In the books, Peeves was on the scene for the basilisk mystery (and was blamed for petrifying students), Dobby and Kreacher's fight, and a host of parties. Actor Rik Mayall of Drop Dead Fred fame played Peeves in Sorcerer's Stone, and according to Columbus, he did a wonderful job.
A 'Harry Potter' reunion is happening
WarnerMedia announced the official cast reunion that celebrates Harry Potter and the Sorcerer's Stone that will drop on HBO Max. According to a press release, "The retrospective special Harry Potter 20th Anniversary: Return to Hogwarts will tell an enchanting making-of story through all-new in-depth interviews and cast conversations, inviting fans on a magical first-person journey through one of the most beloved film franchises of all time."
Who's going to participate with Chris Columbus? Daniel Radcliffe, Emma Watson, Rupert Grint, Helena Bonham Carter, Robbie Coltrane, Ralph Fiennes, Jason Isaacs, Gary Oldman, Imelda Staunton, Tom Felton, James Phelps, Oliver Phelps, Mark Williams, Bonnie Wright, Alfred Enoch, Matthew Lewis, Evanna Lynch, Ian Hart, and more join the party.
The special event will premiere on the streamer on Jan. 1, and J.K. Rowling won't appear at the reunion. Perhaps Columbus will reveal whether his Peeves wish comes true.