'Harry Potter': Is the Film Series Leaving Peacock in June 2021?
Attention Muggles! Things are about to change in the Wizarding World of Harry Potter — at least in terms of where you can watch the movies. Starring Daniel Radcliffe, Emma Watson, and Rupert Grint, many fans still covet all eight Harry Potter films. Here's where to stream them this June.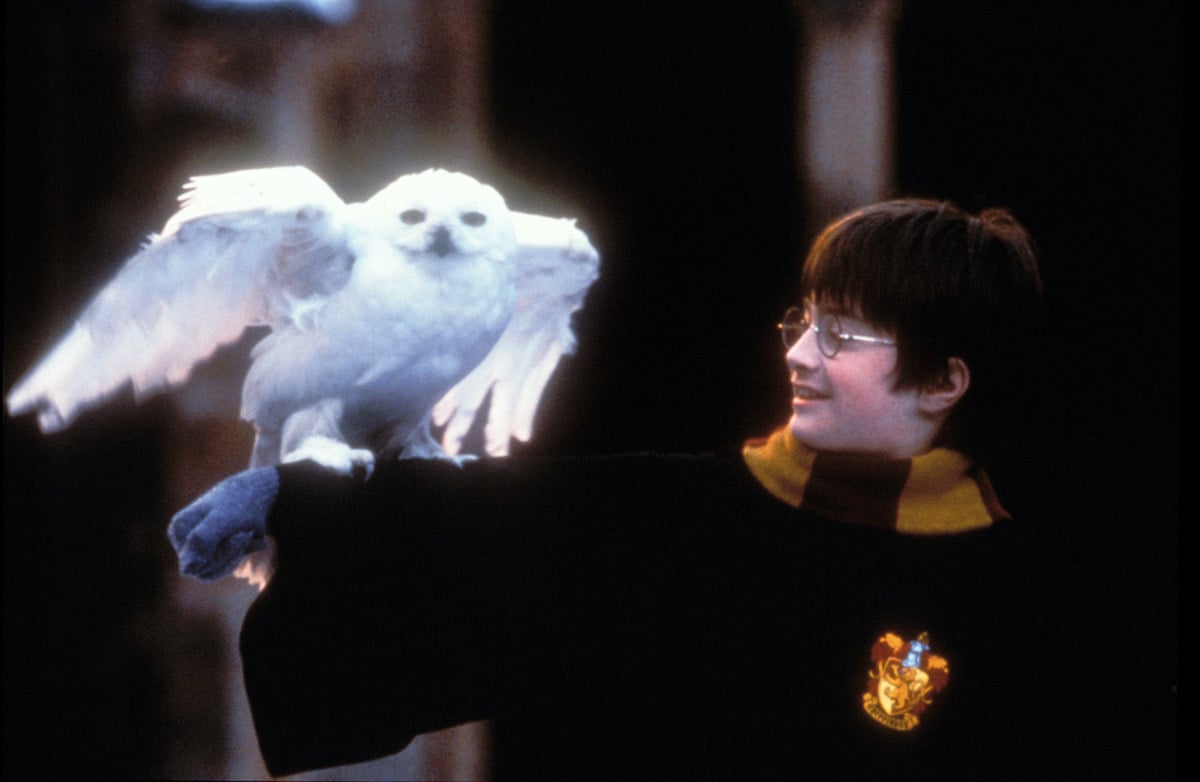 Stream 'Harry Potter' movies on Peacock for now
At the time of publication, all eight Harry Potter movies are available on the Peacock streaming platform. Many fans wonder why the movies are constantly shifting from one streaming service to another — they typically flip flop between HBO Max and Peacock.
"We regularly change the content that is available on our platform," Peacock tweeted on May 22. "With that being said, we are excited to share that the Harry Potter films are currently available on Peacock!" 
Harry Potter and the Sorcerer's Stone, Harry Potter and the Chamber of Secrets, and Harry Potter and the Prisoner of Azkaban are available with a basic subscription to Peacock. Premium subscribers have access to the rest of the films, including Goblet of Fire, Order of the Phoenix, Half-Blood Prince, and Deathly Hallows Part 1 and Part 2. 
'Harry Potter' movies on HBO Max in June 2021 
Beginning June 1, Harry Potter fans will be able to watch all eight movies on HBO Max. They will be available on HBO through June 30, 2021. In June, a subscription to HBO Max is $14.99 a month. In addition to Harry Potter content, subscribers will have access to Friends, Mare of Easttown, and more.
The Harry Potter movies were available on HBO Max when the streaming service launched last year. In August 2020, the movies shifted to Peacock.
It's unclear if Peacock will maintain the rights to stream the Harry Potter movies in June. In the past, the films have only been available on one streaming app at a time, so fans will likely need an HBO Max subscription to watch them.
Streaming 'Harry Potter' movies in other ways
The Harry Potter movies have yet to make their way to Netflix or Hulu. If you're interested in renting any Harry Potter movies or buying digital copies, they're available through Amazon Prime.
RELATED: 'Harry Potter': This Hogwarts Professor's Cameo and 4 Other Magical Nods in Disney's 'Onward'
Rent any of the Harry Potter movies for $3.99 or purchase to own for varying prices: 
Sorcerer's Stone: $9.99
Chamber of Secrets: $14.99
Prisoner of Azkaban: $13.99
Goblet of Fire: $14.99
Order of the Phoenix: $13.99
Half-Blood Prince: $14.99
Deathly Hallows Part 1 & 2: $9.99
'Harry Potter' movies in order
Whether you've never seen the Harry Potter movies or you're looking to rewatch them, there's an order to the story. All eight films take place in the Wizarding World, where witches and wizards co-exist among non-magical folk (muggles). 
Throughout the eight movies, Harry (Radcliffe), Ron (Grint), and Hermione (Watson) progress through their formative years at the Hogwarts School of Witchcraft and Wizardry while preparing to fight the ultimate evil — Lord Voldemort (Ralph Fiennes). The order of the Harry Potter films is as follows: 
Sorcerer's Stone
Chamber of Secrets
Prisoner of Azkaban
Goblet of Fire
Order of the Phoenix
Half-Blood Prince
Deathly Hallows Part 1
Deathly Hallows Part 2
Stay tuned to Showbiz Cheat Sheet for updates on where to find all eight Harry Potter films.