Where Are the 'Harry Potter' Movies Streaming? Here's When They Return to HBO Max
The 'Harry Potter' movies return to HBO Max once again. But only for a limited time. Discover how long they'll remain on the streaming service this time.
Though nearly two decades have passed since the first of the Harry Potter movies was released, much of the fan love for the franchise hasn't waned. The streaming rights to the series have gone back and forth between services, but they're returning to HBO Max this summer. Where are the Harry Potter movies streaming now?
The 'Harry Potter' movie franchise began in 2001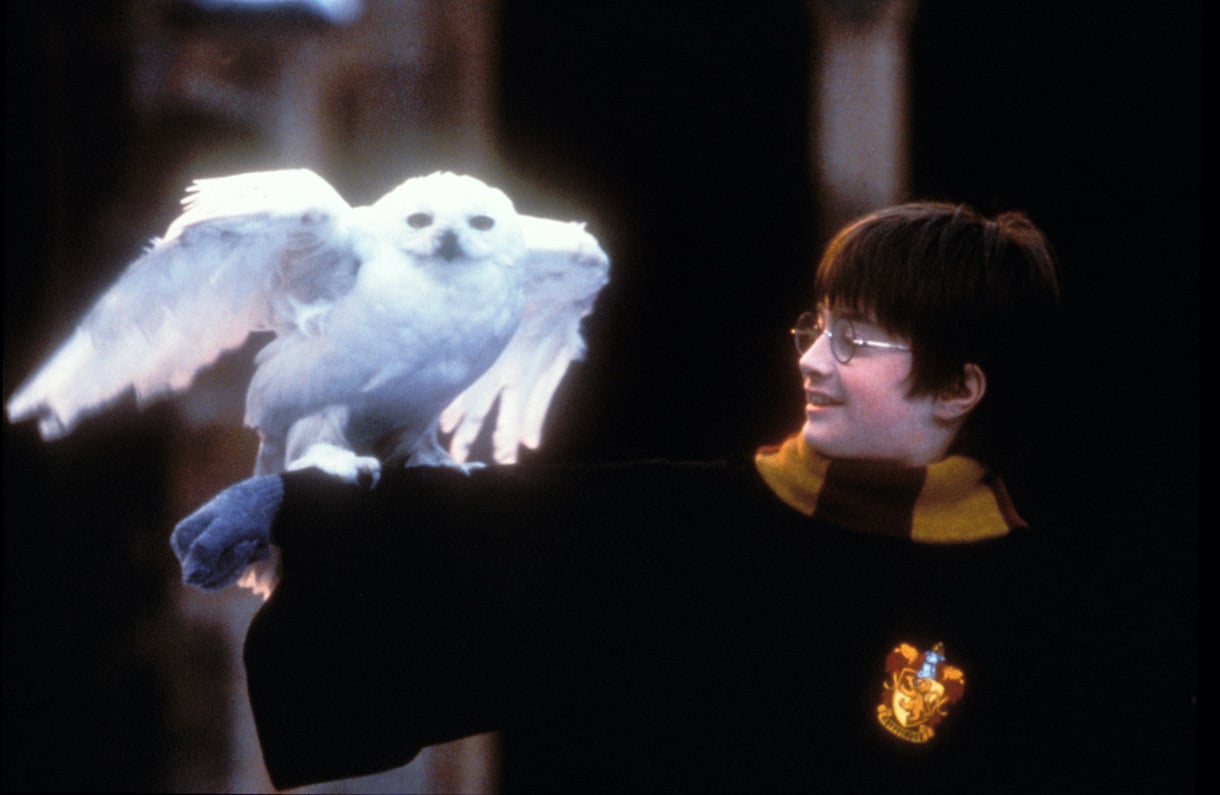 Based on J.K. Rowling's book of the same name, Harry Potter and the Sorcerer's Stone premiered in 2001. The film introduced audiences to the titular character and his friends as Hogwarts School of Witchcraft and Wizardry. It also shot young stars Daniel Radcliffe, Emma Watson, and Rupert Grint to fame.
Rowling continued to put out books, and films based on each of them followed. The international phenomenon grew with every installment, culminating in a two-part finale based on the seventh book. A connected franchise, Fantastic Beasts and Where to Find Them, later emerged.
The films were on HBO Max for a while
In May 2020, WarnerMedia (parent company of Warner Bros., HBO, and media brands) launched its streaming service, HBO Max. Along with original series and HBO favorites, the service featured a host of Warner Bros. titles from over the years. Naturally, that included the Harry Potter films.
However, fans' joy over being able to stream the franchise was short-lived. Due to a pre-agreed-upon deal, the films left HBO Max later that year. This deal had to do with NBCUniversal, which also has rights to the Harry Potter franchise and its own foray into the streaming world.
The franchise returns to HBO Max, along with a new series
Fortunately, WarnerMedia's claim to Harry Potter holds firm. A May 2021 HBO Max press release reveals that all eight films in the original franchise begin streaming on the service once again on June 1, 2021. Now that Roku users can access HBO Max through their TVs, even more customers are bound to be pleased.
This news came shortly after another Harry Potter-related announcement. The streamer announced a quiz show, deemed "a must-see multiplatform TV event," as a "one-of-a-kind celebration" for Harry Potter and the Sorcerer's Stone's 20th anniversary in November 2021. More details will come in the months leading up to the event.
Where else are the 'Harry Potter' movies streaming?
Those with HBO Max will rejoice that they can finally watch Harry and his adventures anytime they want … for a month. The Harry Potter movies leave the streaming service on June 30, 2021. This back-and-forth could continue for years.
Until June 1, NBCUniversal's streaming service, Peacock, still has the Harry Potter movies. After signing up for a free account, U.S. fans can watch the first three films in the series with ads. To access the other five films, however, users need to pay for a premium subscription. But if you want to see them once before they leave, there are free-trial options available.