'Harry Potter' Star Rupert Grint Is Going to Be a Dad
Rupert Grint and his longtime girlfriend Georgia Groome just confirmed they're expecting their first child. And of course, 'Harry Potter' fans are beyond excited.
Harry Potter fans have a reason to celebrate. Actor Rupert Grint and his girlfriend Georgia Groome just announced some good news. The couple confirmed that they are expecting their first child. And when the two stepped out for groceries this week, fans got a peek at Groome's growing baby bump.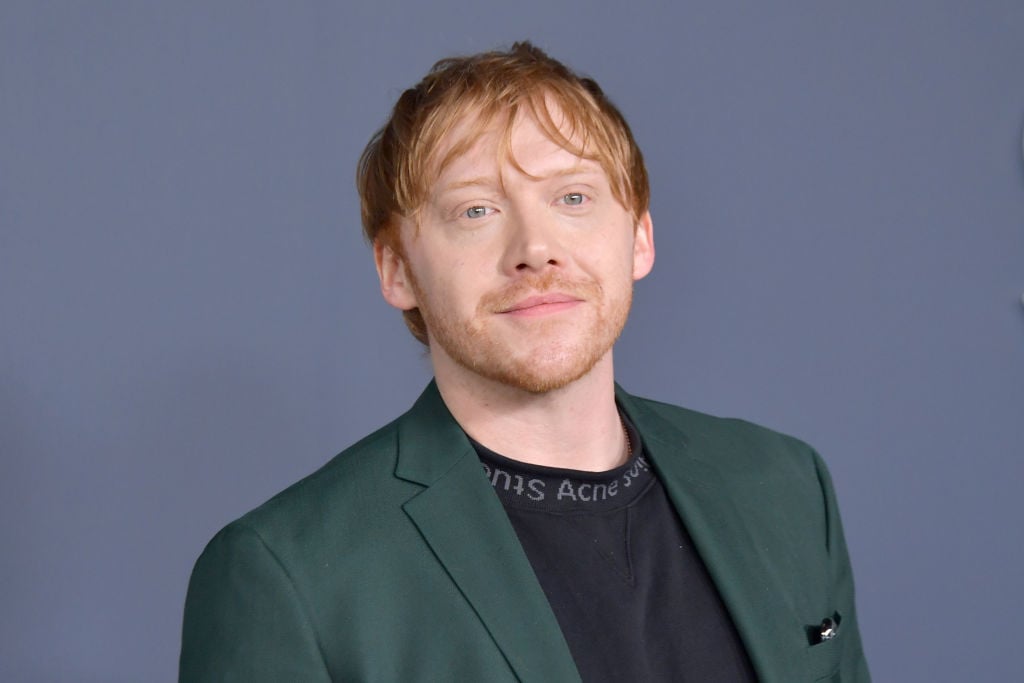 How long have 'Harry Potter' star Rupert Grint and Georgia Groome been together?
Rupert Grint and Georgia Groome have a lot in common. They're both British actors who started their careers as kids. The two continue to work and still have bustling acting careers. 
Grint is most known for playing Ron Weasley in all eight Harry Potter movies. He currently plays Daniel Glass on Sick Note and portrays Julian Pearce on Servant.  Groome has been in a number of popular films and shows over the years, including Angus, Thongs and Perfect Snogging, Papadopoulos & Sons, and Up the Women. 
The couple met in 2011, and they've been dating ever since. While news of their relationship wasn't exactly secret, many people didn't know the two were dating. 
In, 2018, a Twitter fan posted a picture of Groome and Grint together with the caption, "I was today years old when I found out Georgia from Angus, thongs and perfect snogging has been going out with Ron Weasley since 2011?" The tweet got over 21,000 likes and over 5,00 retweets, suggesting many weren't aware of the actors' relationship and longtime romance. 
Rupert Grint is totally ready to be a dad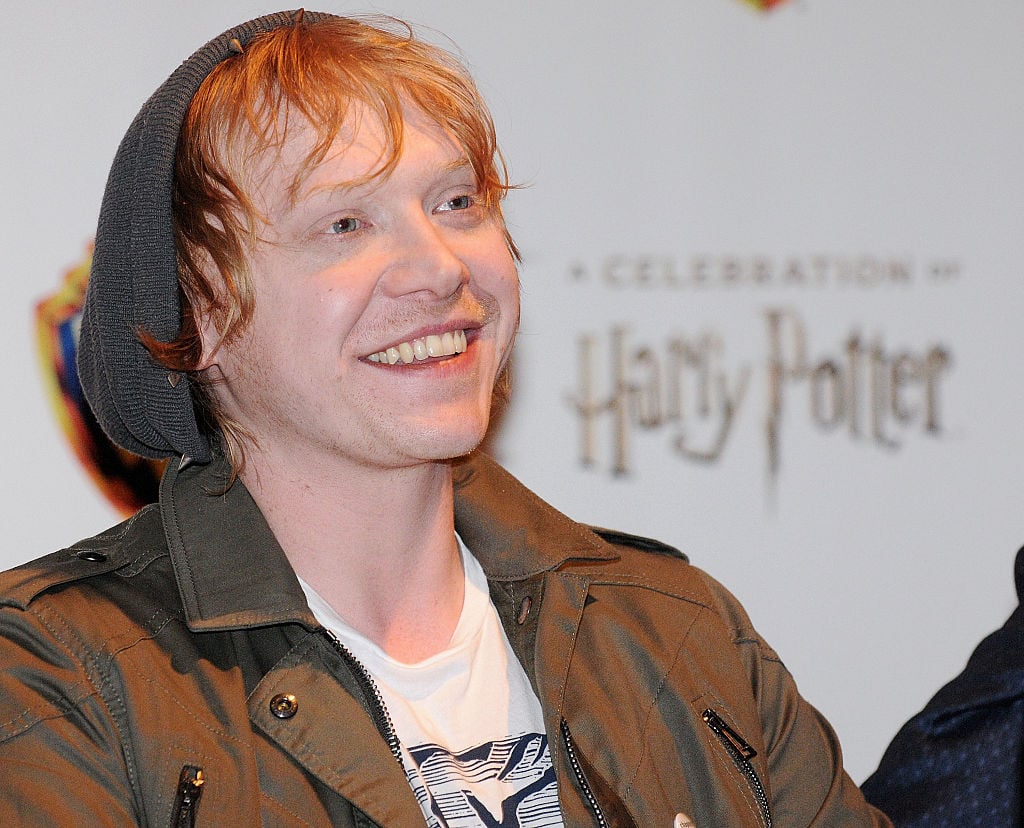 In a 2018 interview with The Guardian, Grint talked about turning 30, and what he wants in his life. "Turning 30 felt strange," he admitted. "It just doesn't feel like I'm there yet and I don't know what the future holds. I'm just going to go with the flow, keep playing interesting characters and see what happens."
Along with talking about his career, Grint mentioned he was ready to start a family. He also teased he may even consider naming his child Ron. 
"I'd like to settle down and have kids soon," Grint told the outlet.  "If I had a son, would I call him Ron? It's quite a good name, but probably not. And Grint's a tough name to pair a one-syllable first name with."
Rupert Grint and Georgia Groome just confirmed they're expecting
In a statement to The Mirror, a representative for the couple confirmed they're going to be parents, saying: "Rupert Grint and Georgia Groome are excited to announce they are expecting a baby and would please ask for privacy at this time."
The couple was recently spotted going out for groceries. And in the pictures, Groome's baby bump is quite visible. 
'Harry Potter' fans are thrilled 
Upon hearing the good news, Harry Potter fans took to social media to share in the excitement. "Rupert Grint is having a baby," one fan tweeted. "The Harry Potter cast is growing up before my eyes."
"Ron Weasley and Georgia from Angus Thongs and Perfect Snogging are having a baby," another fan wrote on Twitter. "I'm so emotional."