What Did 'Harry Potter' Star Rupert Grint Name His First Child? He Introduced His Baby by Joining Instagram
It's been nearly a decade since Harry Potter and the Deathly Hallows — Part 2 closed out the blockbuster fantasy franchise. The three young actors at the center of the film have grown up, and now, one of them has even before a parent themselves. Learn more about Rupert Grint's first child here.
Rupert Grint played Ron Weasley in the 'Harry Potter' films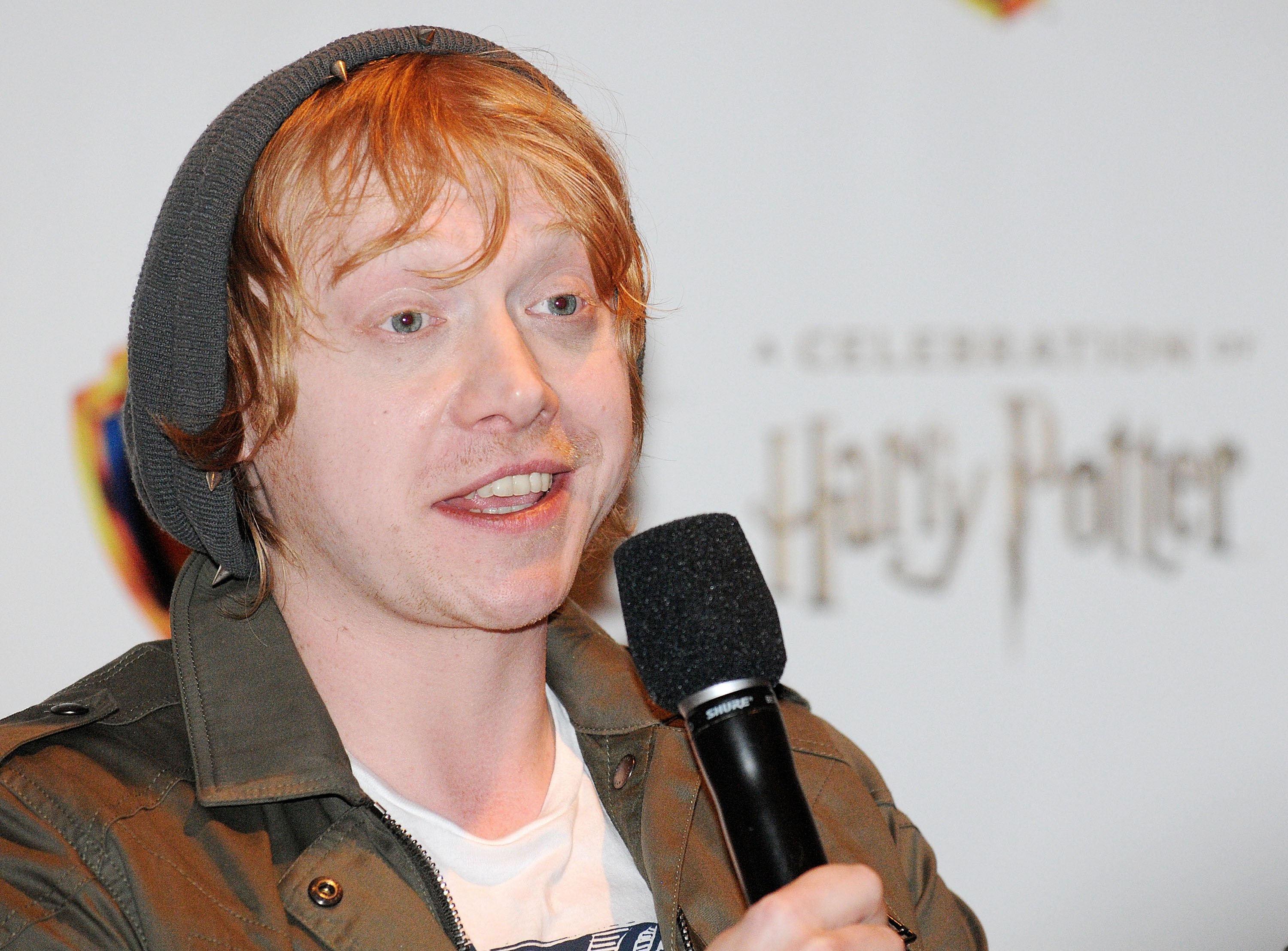 Grint began acting as a child after being cast as Ron Weasley in Harry Potter and the Sorcerer's Stone (Philosopher's Stone in the U.K.). Ron befriends the titular character (played by Daniel Radcliffe) almost immediately, and they, along with Hermione Grande (Emma Watson), remain close throughout their seven years at school.
All three of the young actors stuck with the franchise for eight films, from Sorcerer's Stone in 2001 through Deathly Hallows — Part 2 in 2011. The Warner Bros. productions were huge moneymakers for the studio, eventually spawning the spinoff Fantastic Beasts franchise.
He famously said he doesn't like social media
Of the three main stars from the franchise, only Watson has a social media presence, and even she doesn't get particularly personal with her posts. "I don't think it's me," said Grint in an interview. "I don't think I could do it — I don't know what I'd say," he added, calling the upkeep "too much."
"It's never really been a real anti-protest against it," Grint said of social media. "It's just there's never really been a use for it," he said, saying it "doesn't really appeal" to him. "I've done alright without it. I don't really feel like I need it." But he left the possibility open, saying, "I don't know, maybe one day I'll come to it, but I think it's way too late now."
Grint welcomed his first child with Georgia Groome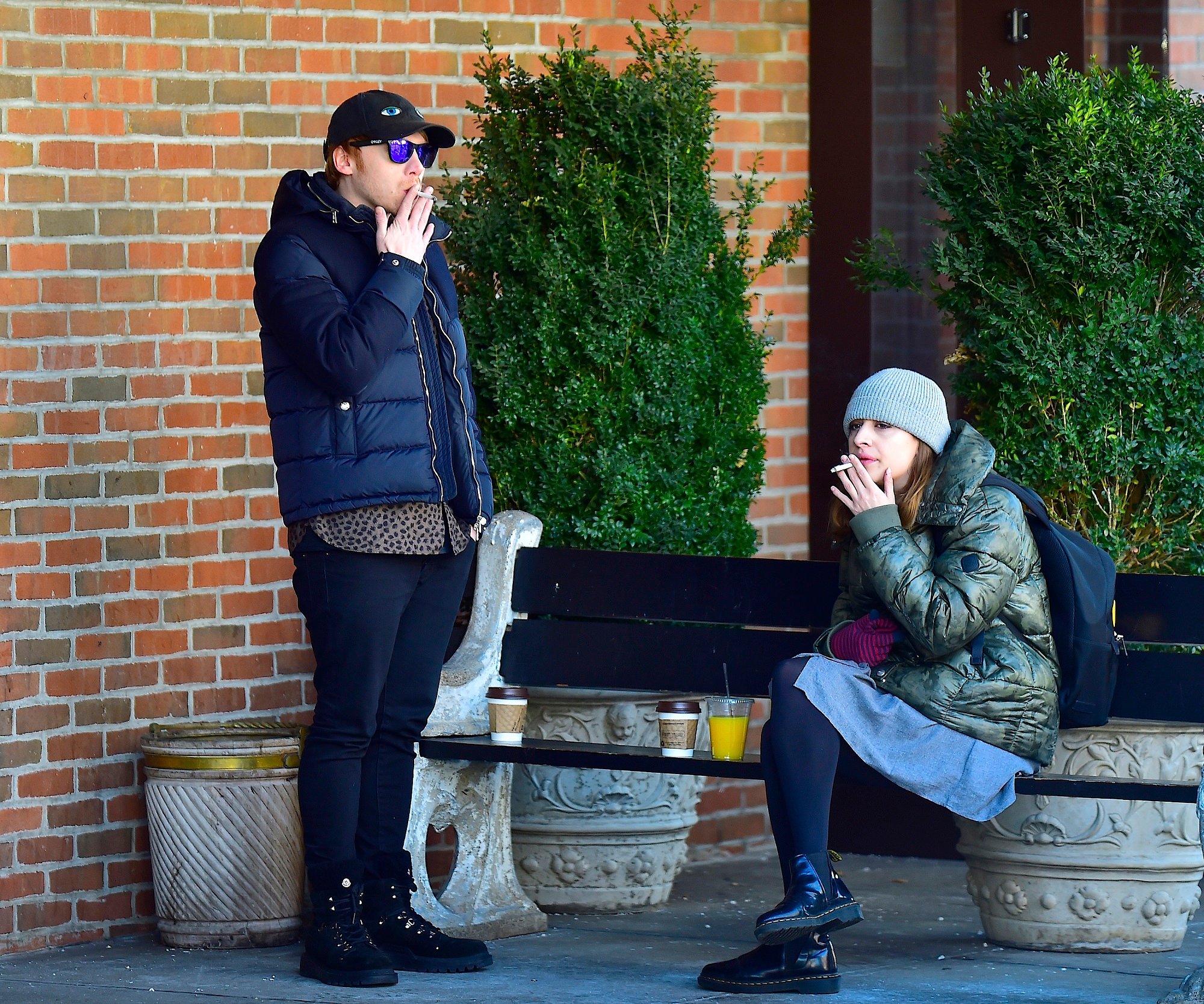 RELATED: How Did Rupert Grint and His Girlfriend Georgia Groome Meet?
In the years since the Harry Potter franchise came to an end, Grint has kept a relatively low profile. He's appeared in just a few films, including the Shia-Labeouf starrer The Necessary Death of Charlie Countryman, with his most recent big-screen role in 2015's Moonwalkers. He currently stars in the Apple TV+ series Servant.
While Grint kept out of the eye, he focused on his personal life. Grint began dating fellow U.K. actor Georgia Groome, best known for the teen romantic comedy Angus, Thongs and Perfect Snogging, in 2011. The couple welcomed their first child, a daughter, in May 2020.
He jokes that he joined Instagram '10 years late'
Like Grint, Groome does not have a social media presence. Her pregnancy wasn't even confirmed until April. However, the pair must have decided it was time to show her off, as Grint joined Instagram on November 10, 2020. In his first photo, he is holding his baby girl, Wednesday.
"Hey Instagram….only 10 years late, but here I am," he wrote on Instagram. "Grint on the Gram! Here to introduce you all to Wednesday G. Grint. Stay safe, Rupert." His Harry Potter co-star, Tom Felton (who played Draco Malfoy), was among those who commented. Felton wrote, "Welcome Weasley , it's about time. Love to Wednesday xx."