Harry Styles Announces 'Love on Tour 2022' — Here's How to Register for Tickets
Harry Styles welcomes fans to 'Harry's House' (not literally) with his upcoming 'Love On Tour.' Here's what we know about the ticket purchasing process.
Harry Styles is treating people with kindness — not bots. Fans can only purchase tickets for the upcoming "Love On Tour" after registering for the official Ticketmaster presale. Here's what we know about the upcoming live performances at "Harry's House."
Harry Styles releases 'Harry's House' on May 20, 2022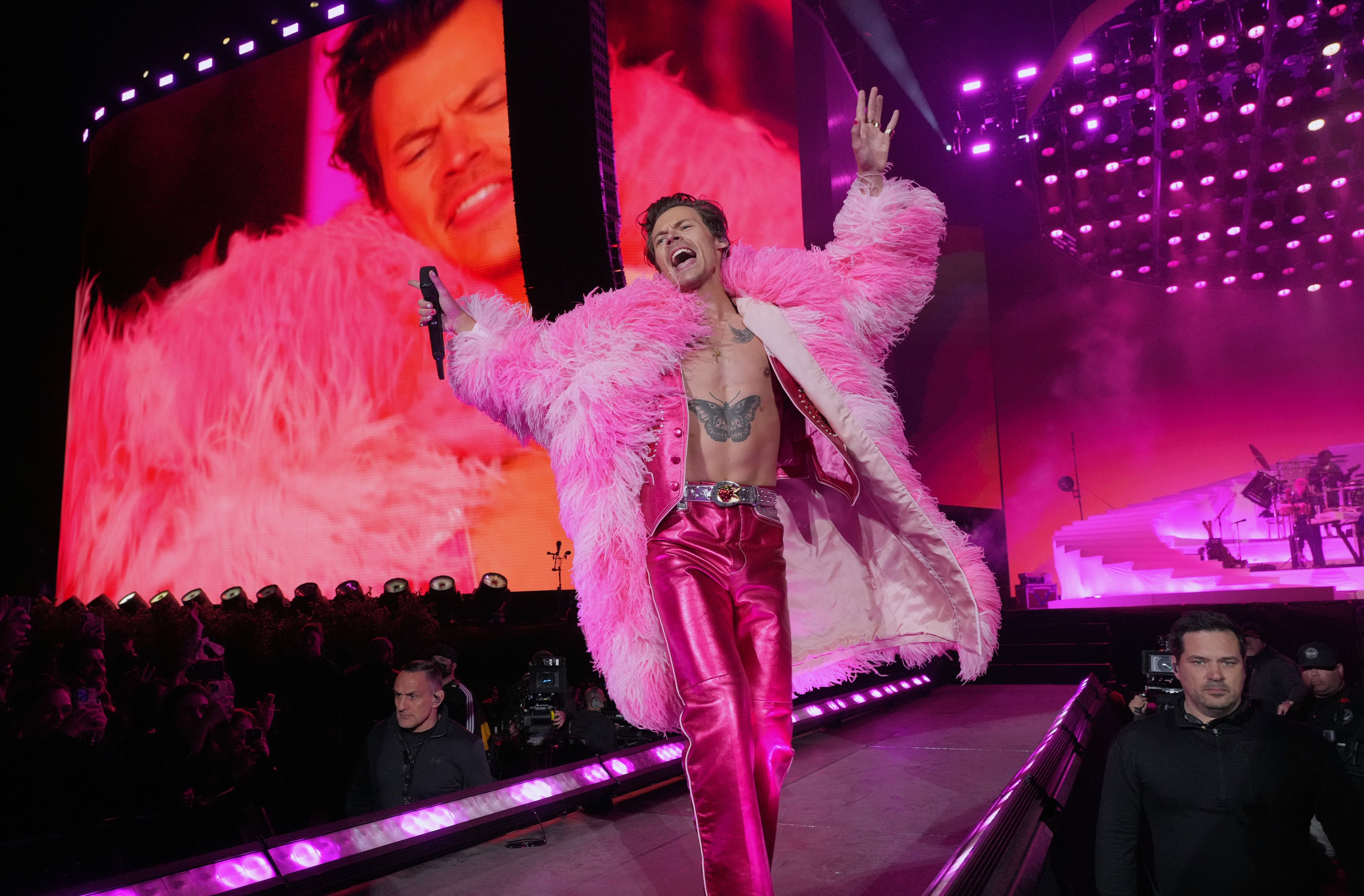 2022 is a good year for Styles fans. The artist headlined Coachella, bringing Lizzo and Shania Twain on stage for different performances. He released "As It Was," consequently reaching the No. 1 spot on Billboard's Hot 100 and earning over 340 million Spotify plays.
Additionally, Styles announced his upcoming album Harry's House and its official tracklist, surprising fans with "One Night Only" shows across the globe. According to a picture posted to Instagram, Harry's House will have 13 songs, split between an A-side and a B-side of the record.
In May, the "Watermelon Sugar" revealed the dates and locations of his upcoming "Love On Tour," making stops in New York, Los Angeles, Toronto, Austin, and Chicago. For several dates throughout 2022, North America's best-known venues, including New York City's Madison Square Garden, transform into "Harry's House." 
How to get tickets to Harry Styles' 'Love On Tour' North American tour in 2022
To prevent bots from purchasing (and later reselling) tickets, Ticketmaster is asking fans to register for Verified Fan Presale Access. Registration ends on May 19. Fans need a Ticketmaster account linked to an email to complete the process. They also need to select their preferred venue and performance dates. 
After registering for the presale, fans are brought to a "registration complete" page. That offers more information regarding the purchasing process. On Tuesday, May 24, those who signed up will receive an email confirming whether they are verified and whether they'll be selected to participate in the presale of one (or more) of the events they ranked.
"We expect the demand for tickets to see Harry Styles to be overwhelming," the message also states. "By powering this presale with Verified fan, we have the best opportunity to get more tickets into the bands of fans who want to attend the show and keep tickets away from bots."
The presale period for Verified Fans officially begins on Wednesday, May 25, with an eight ticket limit per code per event. The American Express Early Access powered by Verified Fan presale, which also requires fans to pre-register, begins on May 24.
Harry Styles previously released albums 'Harry Styles' and 'Fine Line'
Styles wouldn't be the only musician actively working against bots, scalpers, and the resale market. Jack Antonoff recently called out StubHub for price gouging tickets for Bleachers' 2022 tour. 
Harry's House will be available on most major streaming platforms beginning May 20. Other albums by Styles are available for listening, including the 2019 release Fine Line, which included "Adore You" and "Watermelon Sugar." 
For more information about Styles' Love On Tour, visit his website.