Harry Styles' 'As It Was' Breaks 1 Day Streaming Record With 8.3 Million Streams
Harry Styles had a massive release week with his catchy single "As It Was." The first single off the British singer's highly anticipated third album was released on March 31. Styles broke records for single-day and weekly streams. The early success of "As It Was" forecasts large numbers for the upcoming release of his album Harry's House on May 20.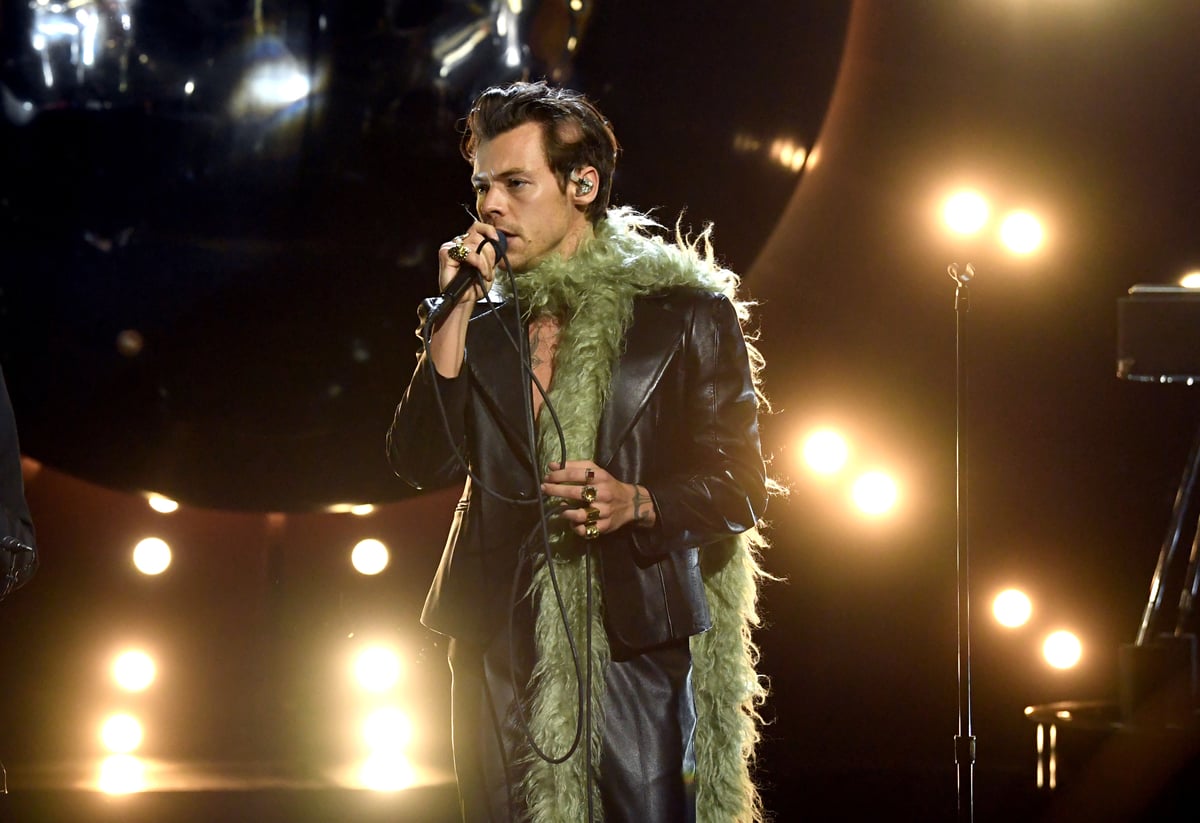 'As It Was' breaks the 1 day streaming record with 8.3 million 
Spotify confirmed to Billboard that Styles' new single now holds the record for most streams in the U.S. in one day at 8.3 million. And with 21.6 million listens, "As It Was" also became Spotify's most-streamed track in one day worldwide so far in 2022.
The first-day records continued. The song also received the most first-day streams on Apple Music for tracks released in 2022 thus far, per Variety. 
Billboard reports "As It Was" also garnered big numbers in radio airplay with "27.2 million audience impressions and 10,300 downloads sold in the April 1-7 tracking week, according to Luminate, formerly MRC Data."
With 44 million streams in one week, Harry Styles fans have already deemed his latest single a hit
Per Variety, "As It Was" received 43.8 million streams in its first week, the best week so far for a 2022 track. It also debuted at No. 1 on the Billboard Hot 100. It's the first 2022 release to start in the No. 1 spot on the Billboard Hot 100 and Billboard Streaming Songs chart.
Harry Styles performed well in his home country too. "As It Was" is the top-selling single in the U.K. in 2022. It also started at No. 1 in Ireland, Australia, Sweden, and Canada, among other countries.
Fans can't get enough of the song. Singer Cody Simpson tweeted, "Love "As It Was" by @Harry_Styles, that verse melody is gooood."
A fan on a Reddit Thread gushed, "The first 10 seconds and I knew it was a hit! Sooo catchy and he's singing about his life, which I know we all love. It's like indie pop/rock and I'm obsessed!! Love this for him (and us)!"
Another Styles fan said "As It Was" reminds them of "Sweet Creature" sharing "i really like it!! it's so upbeat and lovely. it reminds me a lot of sweet creature and golden mixed together."
Harry Styles sings melancholic lyrics over an irresistible dance track
"As It Was" is a different offering from Styles. The music dictates a happy '80s synth mid-tempo dance track, but the lyrics paint a darker picture. Styles wrote the song with long-time collaborators Kid Harpoon and Tyler Johnson.
"Answer the phone/ Harry, you're no good alone/ Why are you sitting at home on the floor?/ What kind of pills are you on?"
As the track continues, it sounds like someone is going through a divorce or separation; Reconciling this new reality while admitting it's not the same as it was. "Ringin' the bell/ And nobody's coming to help/ Your daddy lives by himself/ He just wants to know that you're well, oh-oh-oh." 
"Go home, get ahead, light-speed internet/ I don't wanna talk about the way that it was/ Leave America, two kids follow her/ I don't wanna talk about who's doin' it first." 
Styles has not been married. However, his girlfriend Olivia Wilde went through a public split from actor Jason Sudeikis.