Harry Styles Once Called His Relationship With Taylor Swift a 'Learning Experience'
While Harry Styles is a unique and chart-topping singer in his own right, there is much fascination about his brief relationship with another pop phenomenon, Taylor Swift. The pair are both nominated for a slew of awards at the 2021 Grammys. Styles has previously spoken about his relationship with Swift, and what he gained from the experience. Here's what Styles had to say about his time with Swift.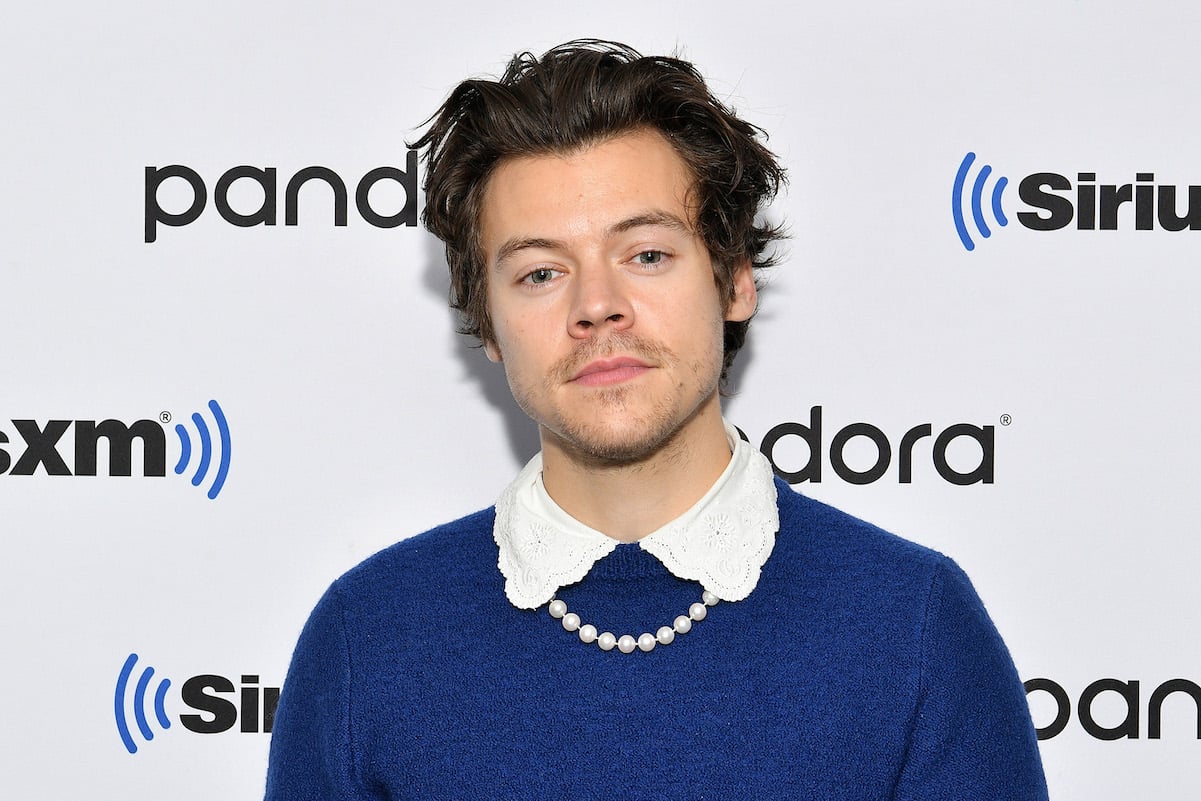 Harry Styles and Taylor Swift were linked while he was in One Direction
During One Direction's Take Me Home era in 2012, Styles was spotted out and about with Swift. The two, who both had albums released around the time they were together, were definitely busy with work while making time for Central Park dates.
Even though it seemed like a perfect pop match, the two singers didn't stay together for long. They reportedly ended things only one month after their public Central Park outing per Daily Beast. But to this day, people remain curious about what went on inside of Styles and Swift's relationship.
Luckily for fans, they can look into both of the performers' songs for hints about the singers' inner lives. And with a song title like "Style" by Swift, fans didn't have to work too hard to connect that to the One Direction member.
Taylor Swift and Harry Styles might see each other at the 2021 Grammys
RELATED: Harry Styles Once Said the Sweetest Thing About Potentially Running Into Taylor Swift
Almost a decade after being seen together, Styles and Swift may reunite publicly after all. Both of the celebrities are up for multiple Grammy Awards at the mega-music event on March 14. Styles is a contender for the first time, with his songs "Adore You" and "Watermelon Sugar" getting recognized, as well as his album Fine Line.
Swift is up for several Grammy trophies, but she might take the big Album of the Year award home for folklore. She dropped the album in summer 2020 after working on it fully quarantined in her home with collaborators Aaron Dessner and Jack Antonoff.
Harry Styles spoke on his relationship with Taylor Swift
The "Adore You" singer opened up about that time in his life with Rolling Stone around the release of his first album Harry Styles.
"When I see photos from that day," Styles began. "I think: 'Relationships are hard, at any age.' And adding in that you don't really understand exactly how it works when you're 18, trying to navigate all that stuff didn't make it easier."
He further explained the complication of dating while simultaneously being a huge star.
"I mean, you're a little bit awkward to begin with," he joked. "You're on a date with someone you really like. It should be that simple, right? It was a learning experience for sure. But at the heart of it — I just wanted it to be a normal date."
Normal dating for Styles probably flew out the window years ago, but hopefully, he can find that normalcy he said he desires eventually.
See Swift and Styles compete against each other for a Grammy Award on March 14 at 8 p.m. ET on CBS.