Harry Styles Calls Friend Stevie Nicks a 'Witch' in Latest Interview
Harry Styles was a guest on Howard Stern's show where he dished on Stevie Nicks.
Harry Styles has been on a whirlwind promotional tear for the past few weeks, releasing new videos from his album, Fine Line, hitting the media circuit, gracing magazine covers, and gearing up for a worldwide tour.
It's been almost non-stop. If you've been keeping up, then you know he's performing secret sessions, doing duets with the likes of Lizzo, and rocking out with legends like Stevie Nicks. Nicks is someone Styles considers a friend and he shared a little tale about her during a recent interview.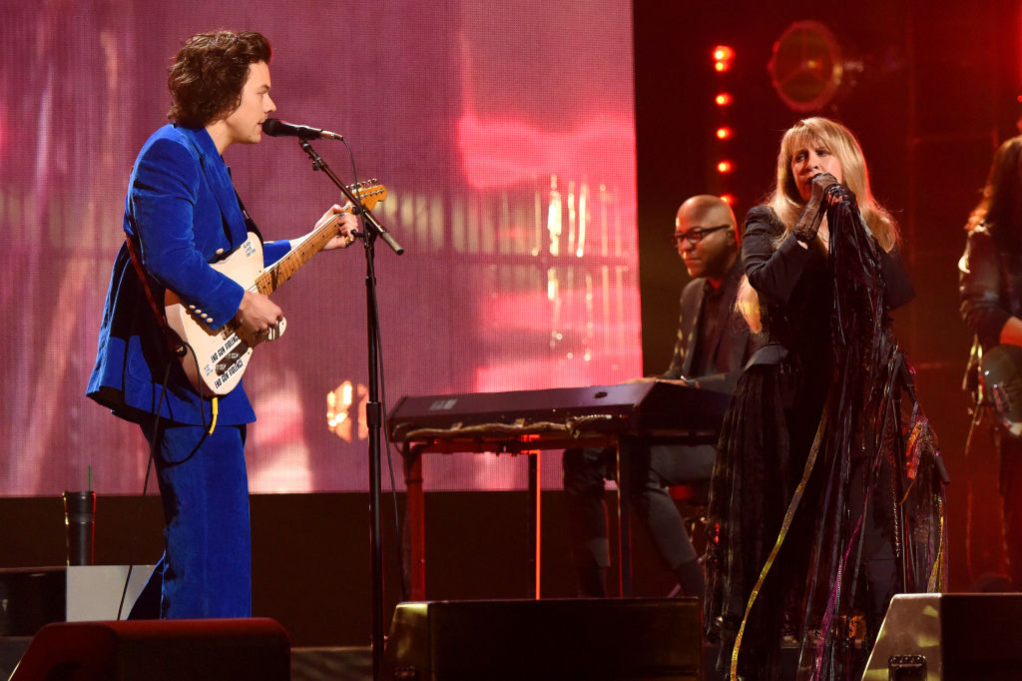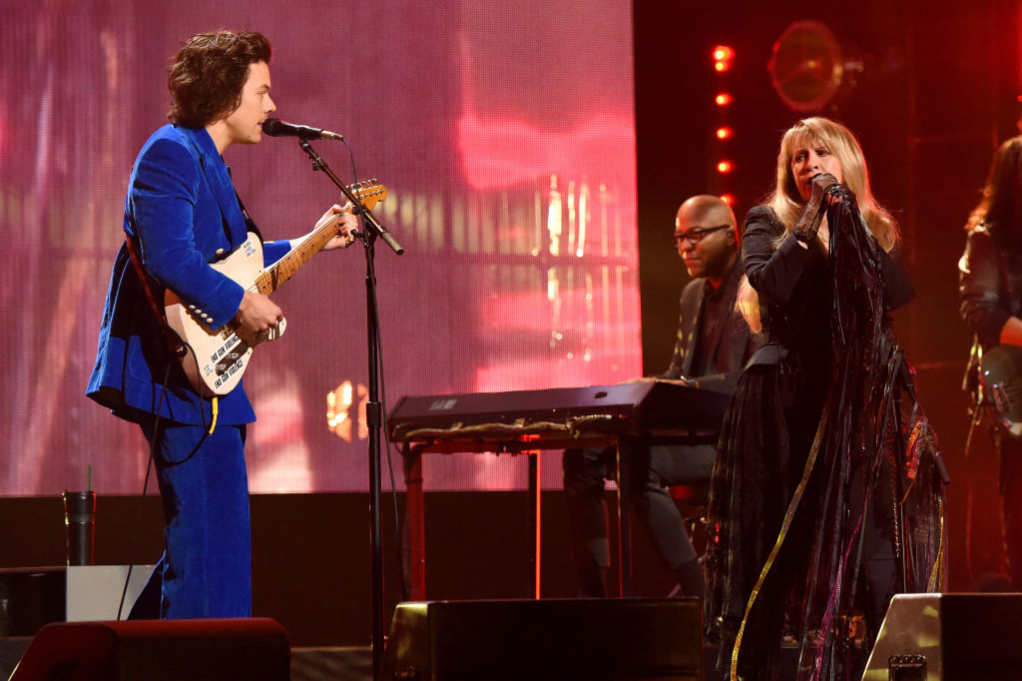 Harry Styles appears on Howard Stern's podcast
In one of the most anticipated sit-downs on SiriusXM on the morning of March 2, Styles chatted with veteran radio host Howard Stern. They talked about the Valentine's Day robbery, his career, musicians who've influenced his songwriting, and bonding with Stevie Nicks.
Nicks got an early listen to Styles' album before it dropped in December, and he described the experience to Stern. She was in London for a performance and after they had dinner, she asked Styles to hear the project.
"She said, 'Oh I want to come hear the album' and she was with like, all her ladies – a little witches' coven. And then they all came back to the house and I played them the album.

And they're so used to living nocturnally, you know. They wake up really late and then they kind of live through the night 'cause they're, you know, witches. So it's getting to like 3 a.m. playing the album and I'm like, 'I'm kinda tired' and they're like, right in their prime. They're really like, 'Oh this is like daytime for us.'"
Styles and Nicks have a sweet friendship that goes back a few years
Styles and Nicks first met in 2015 and since then, Styles has become close with Nicks and Mick Fleetwood. Vulture notes that Nicks has jokingly referred to him as her and Fleetwood's "love child'' and has also called him her adopted son.
They've performed together over the years, and when doing their own shows, often cover each other's songs. The bond is real – she even gives him advice.
You can watch some of their duets on YouTube where they sing hits like "Landslide" and "Stop Draggin' My Heart Around."
Rumors of Stevie Nicks being 'witchy' have plagued her for decades
Since the 1970s, people have speculated that Nicks is some kind of mystical witch – a conclusion drawn from songs and her sense of style. She's had a love for black, velvet, and lace on and off stage.
Music critics and fans wondered aloud if witchcraft was her thing, and the track "Rhiannon" is one that contributed to the rumors. For the record, she's denied the practice.
The gossip would quiet down but when she appeared in American Horror Story: Coven in 2014, it picked back up. As Entertainment Tonight noted, that didn't stop her from doing another spot on the series in 2018 as the White Witch.
No matter, as Nicks' musical legacy is what counts to her loyal – and cross-generational – fan base, and she believes that her friend Harry Styles will have a long-lasting career too. According to him, she told him to just do what he wants to do.