Harry Styles Explains What the One Direction Song 'Olivia' Is Really About
Many One Direction fans have tried to analyze the band's songs to find out what each lyric means for years. Some songs might seem more literal — like "No Control" for instance — while some might be more based on metaphors. One of the band's songs, "Olivia," seems obvious at first given the song's title. But Harry Styles explained the song's meaning, describing how not everything is as face-value as you might think.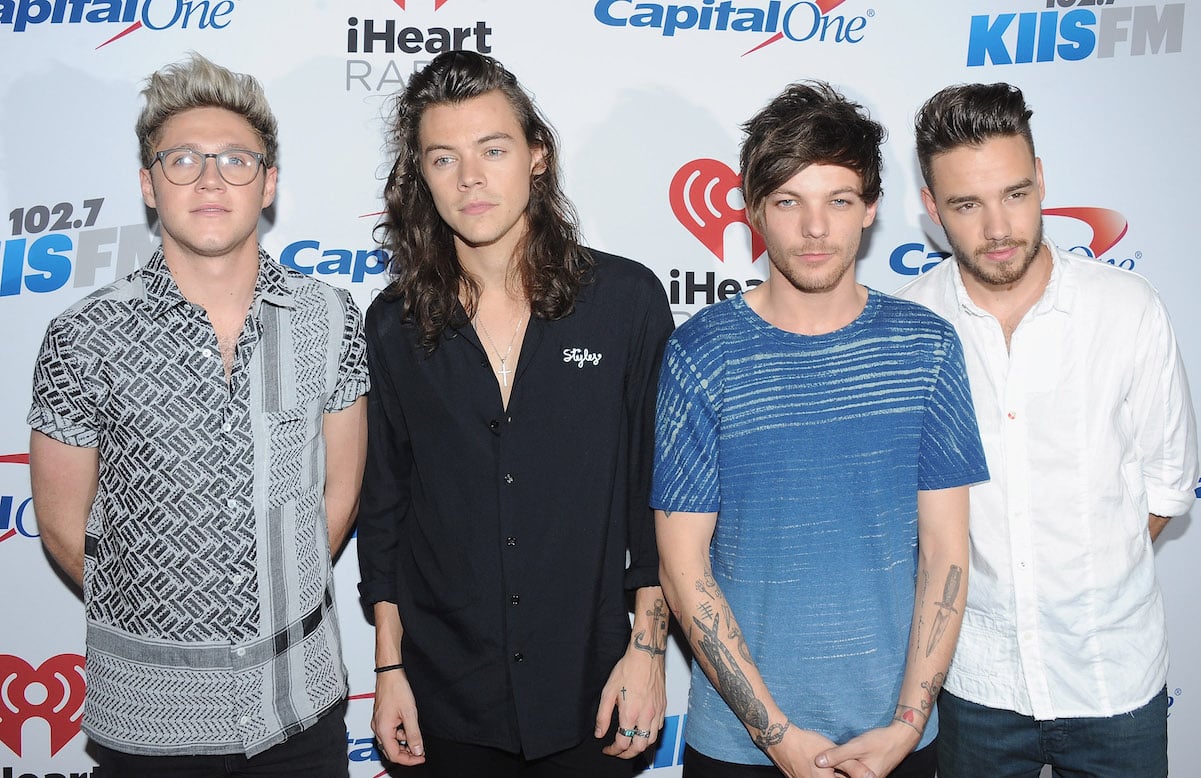 One Direction released its most recent album 'Made in the A.M.' in 2015 before the band's hiatus
The band put out Made in the A.M. in November 2015 after five years of being together. The band's fifth album was the only one they didn't tour together, to many fans' dismay. Many listeners credited Made in the A.M. as the group's most sophisticated and mature album.
Before Made in the A.M., One Direction made Up All Night, Take Me Home, Midnight Memories, and Four. Following Four, in March 2015, member Zayn Malik decided to part ways with the band. Made in the A.M. was the only One Direction album made with the four remaining members.
Who is 'Olivia' by One Direction written about? Harry Styles explained the song and its meaning
The ninth song on Made in the A.M. is the nearly 3-minute musical treat, "Olivia." The song is vastly different than any other that One Direction had done before, and even got comparisons to "Pure Imagination" from the film Charlie and the Chocolate Factory (1971).
Styles, along with frequent One Direction collaborators Julian Bunetta and John Ryan, all wrote "Olivia" together. The One Direction member explained the song's meaning and writing process in a 2015 video interview about the entire album.
"You can put names in things and it seems like there's no grey area, but it doesn't have to be so literal," Styles stated. "'Olivia' could be a place or a family member, it's not necessarily about me. It might be an observation."
He also acknowledged how some listeners might immediately associate the song with a person named Olivia.
"Obviously when you listen to it, you assume that there's a girl called Olivia," he said. "Which could be true, but isn't necessarily the case. It's cool to kind of explore — I always think it's fun to take a situation or an emotion then personify it."
Some fans had guessed that, based on Styles' explanation, that "Olivia" could be a clever way to say "I love ya" to an unidentified person.
Harry Styles' 'Olivia' was his favorite song off One Direction's album 'Made in the A.M.'
Styles said that "Olivia" was one of his favorite songs on Made in the A.M. and the writing process was quick.
"It's so different and it feels like old stuff that I love in general, like the sound of the instruments and how it was done," he commented. "We recorded the strings at Abbey Road. It feels like a cool song in the way that we did it. It probably took the least time to write. A lot of the time when you get the best stuff, is when they come out and you just write stuff down and it almost writes itself a little bit."
Since "Olivia" and his One Direction days, Styles, along with the rest of the members, have put out their own solo albums. Styles won a Grammy Award in 2021 for his song "Watermelon Sugar."