Harry Styles' Fans Feel Conflicted About His Friendship With Kendall Jenner
Harry Styles and Kendall Jenner are a powerful pair in Hollywood. He is one of the most famous young singers around while she is a supermodel and reality TV star. Although the two of them have often been mum about the nature of their relationship, many fans believe that they have something special going on.
However, not everyone actually supports Styles and Jenner being close. Fans have been having mixed feelings about their friendship. Read on below to find out why.
Harry Styles and Kendall Jenner's relationship history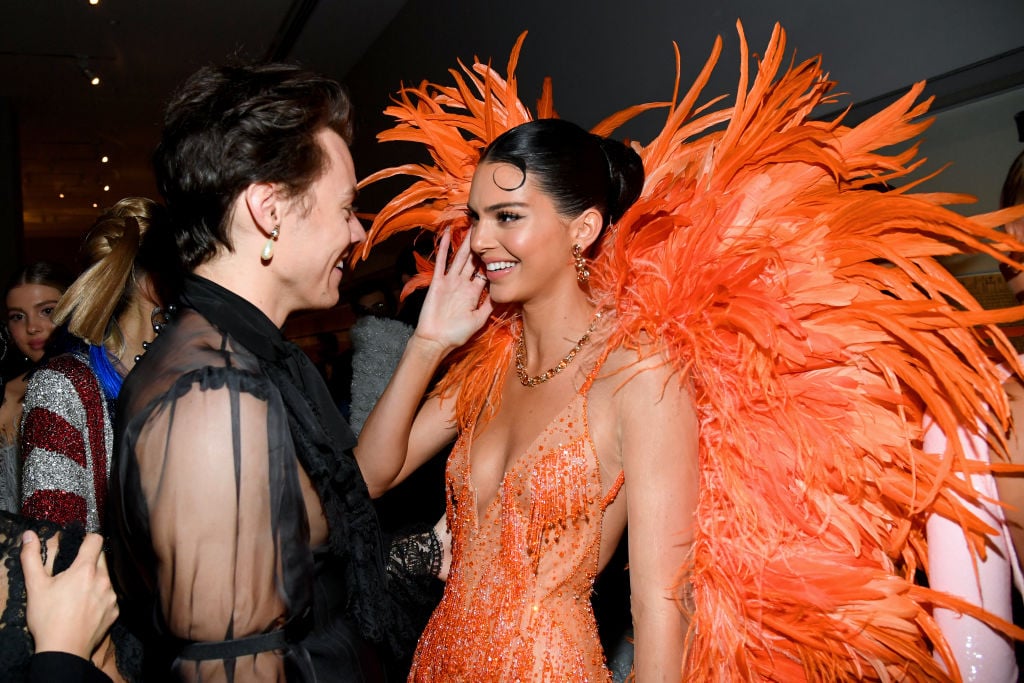 Styles and Jenner were first linked in 2013 when they were spotted going out to dinner together. As with everything in Hollywood, rumors of a relationship began swirling for the two of them. At the time, sources say that they were just friends and Jenner even proclaimed on Twitter that she was single.
Yet, over the next few years, Styles and Jenner would be seen together several more times. They even went on trips with each other. Nevertheless, their relationship status remained unclear.
When Jenner's older sister, Khloé Kardashian, was asked about it, she said: "Do I think they're dating? Yes. I don't know if they're like boyfriend-girlfriend. Nowadays, I don't know, people are weird with stuff. So I don't know their 'title.' But I mean, they were in St. Barts together hanging out, so to me, that's dating. I would call that dating."
It's not clear when Styles and Jenner's relationship went south, but in 2017, Styles released an album and shared that a number of songs on it were inspired by a recent relationship that lasted for a few years. Many fans believe that he was referring to Jenner.
In 2019, Styles and Jenner bumped into each other at the Met Gala. Witnesses claim that the pair were talking to each other a lot and were even "two of the last people to leave." Later that year, they also appeared on The Late Late Show with James Corden and fans could not help but notice their flirty banter. Yet, as always, the pair are often quiet about the real nature of their relationship, especially since Jenner has also been linked to basketball player Ben Simmons.
Harry Styles and Kendall Jenner have been spotted together recently
Earlier this year, Styles and Jenner reunited at a BRIT Awards party, which left a lot of fans wondering about what was going on between them.
Moreover, earlier this month, Styles and Jenner were seen hanging out while still complying with social distancing measures. The two of them talked to each other while Jenner sat in her car and Styles was on a motorcycle. However, it is important to note that, since the person Jenner was with was wearing a helmet, some people have raised skepticism about whether it was really Styles or not.
Some Harry Styles fans do not want him to be friends with Kendall Jenner
Styles' alleged friendship with Jenner has not sat well with some of his fans, who do not want him to have anything to do with the model. Some of these fans often bring up Jenner's problematic history, which includes her controversial Pepsi commercial and a few culturally-insensitive moves. She has also come under fire for posting misleading news about the coronavirus and not taking the pandemic seriously enough.
"Kendall Jenner is a bad person," one person said on Twitter. "We are allowed to be disappointed that Harry is friends with her."
Meanwhile, other people also lament Styles' lost friendship with some of his ex-One Direction members. One fan wrote: "The biggest crime ever committed was Harry Styles staying friends with Kendall Jenner and not with Zayn Malik."