Harry Styles' Fashion Evolution: His 10 Best Looks Over the Years
Harry Styles is one of the most popular recording artists in the world. After leaving One Direction in 2016, he's found a successful solo career and has become one of the music industry's biggest fashion icons. From his early boy band days to his androgynous Met Gala appearances, here's are 10 of Styles' best looks over the years.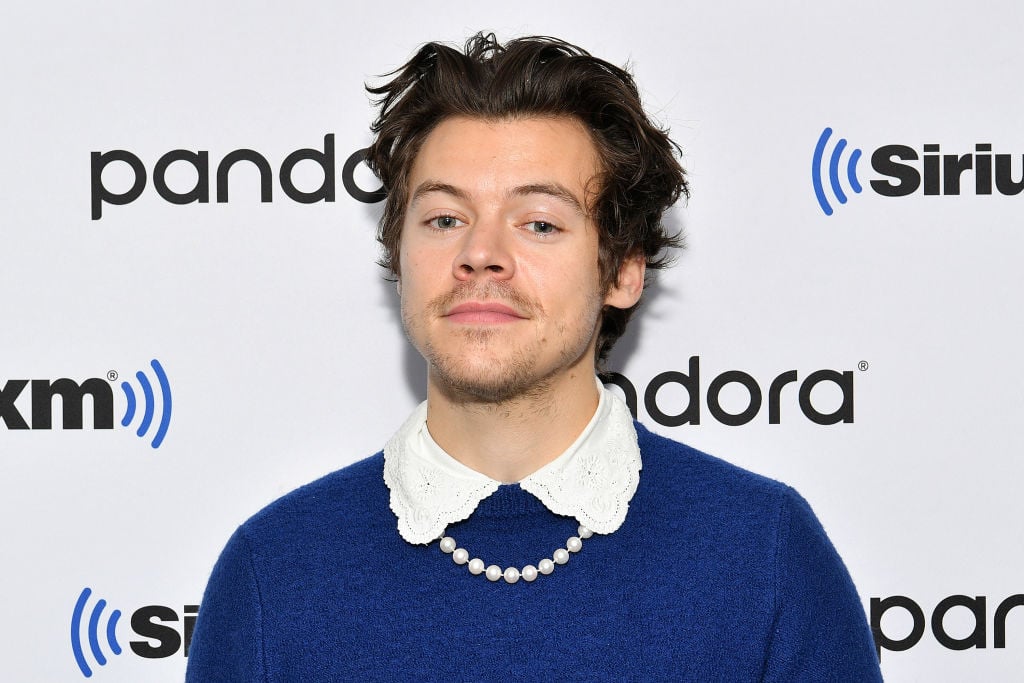 2010: Styles' 'X-Factor' audition
Styles burst on to the music scene in 2010 when he auditioned for Britain's version of The X Factor. He was initially eliminated and then brought back to form a band with other contestants, including Zayn Malik and Liam Payne. Styles suggested the band's name, One Direction, and although they didn't win the season, they went on to become a chart-topping musical sensation. 
He was only 16-years-old and had come to London for the first time from his small hometown Redditch, England. With his cool scarf and flowing hair, Styles looked ready for stardom from the get-go. 
RELATED: Rumor Has It Adele and Harry Styles Are About to Drop a Song Together and Fans Are Freaking out Again
2011: Styles' blazer days
As a member of One Direction, Styles often coordinated with the rest of the band. But his personal look was always just a little more polished than the others. In many appearances with the band, Styles would don a blazer when the rest were in jackets or sweaters.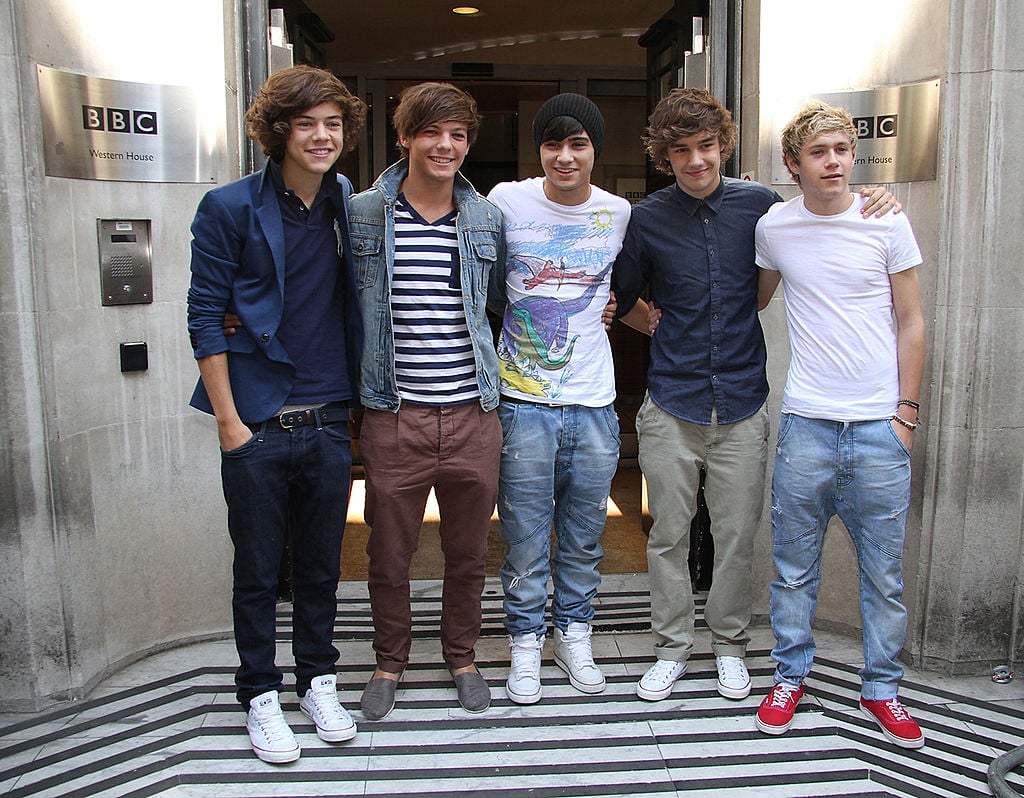 2012: Rocking the big bowtie
In 2012, Styles was spotted attending fashion shows in and around London. And his fashion choices started becoming a little more sophisticated. In this look from the 2012 Brit Awards, the popstar is weathering a grey three-piece suit, with a statement black bowtie.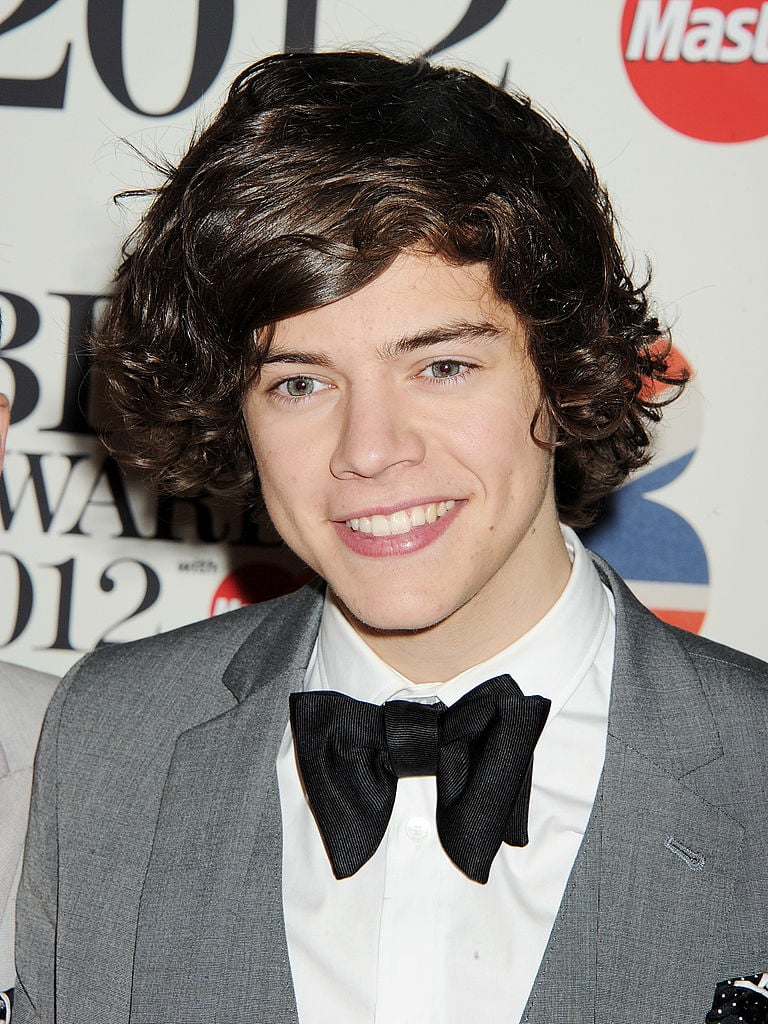 2013: Back to the Signature scarf
During his very first X Factor audition, Styles wore a skinny scarf and pulled it off effortlessly. In 2013, when attending the Brit Fashion Awards, the singer revisited the style. He wore a black blazer, black pants, and shirt, with a skinny black and white polka-dot scarf looped around his neck.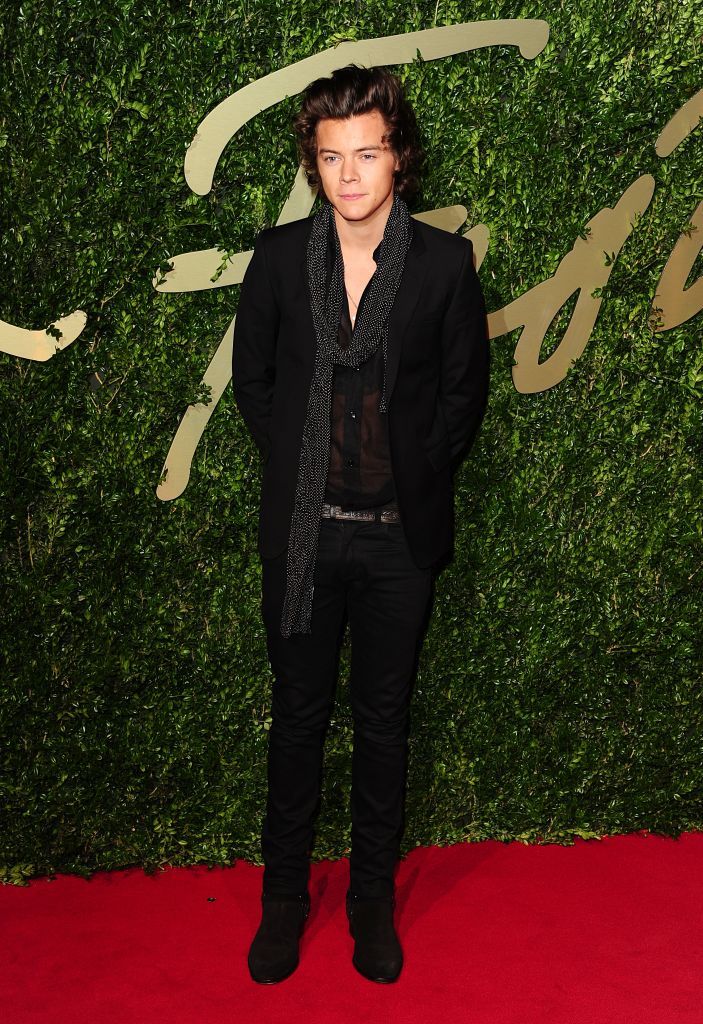 2014: Styles make bolder fashion choices
By 2014, Styles was attending fashion shows regularly, and his own style choices began getting bolder. At the 2014 Brit Fashion Awards, he wore a black and red pin-striped double-breasted suit. It was a fierce fashion choice, and he carried it off perfectly.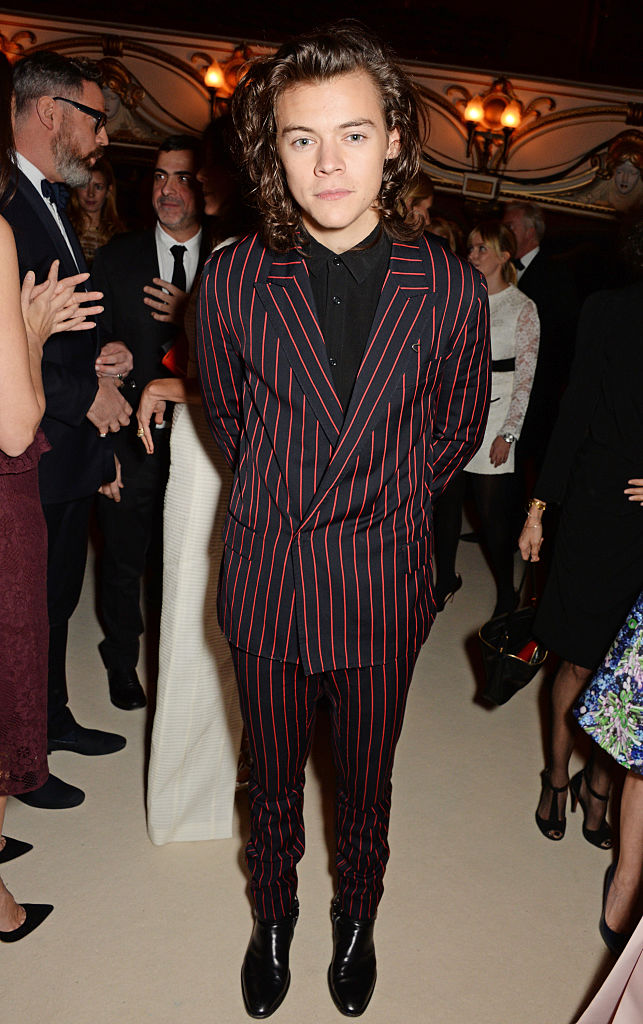 2015: Embracing prints
At the 2015 American Music Awards, Styles wore a white and grey floral printed bell-bottom suit. With his long hair and tie-front velvet shirt, this look was more androgynous than his previous red carpet looks. And it was when he seemed to really be breaking from the band's uniform style choices.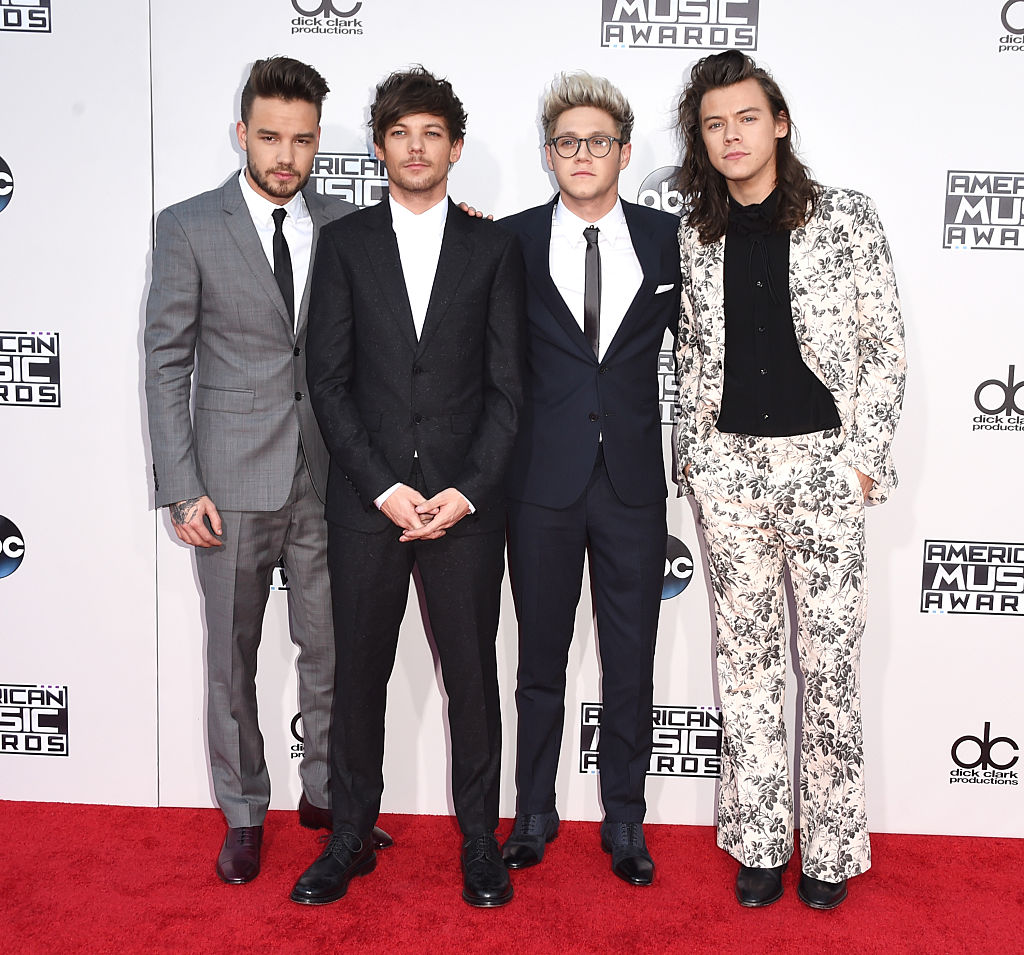 2017: Styles starts wearing brighter colors
By 2017, Styles was comfortable experimenting with color and prints. While in New York City for the Today show, the singer wore a bright pink double-breasted suit with a black shirt, and wowed the crowd with his performance of "Carolina."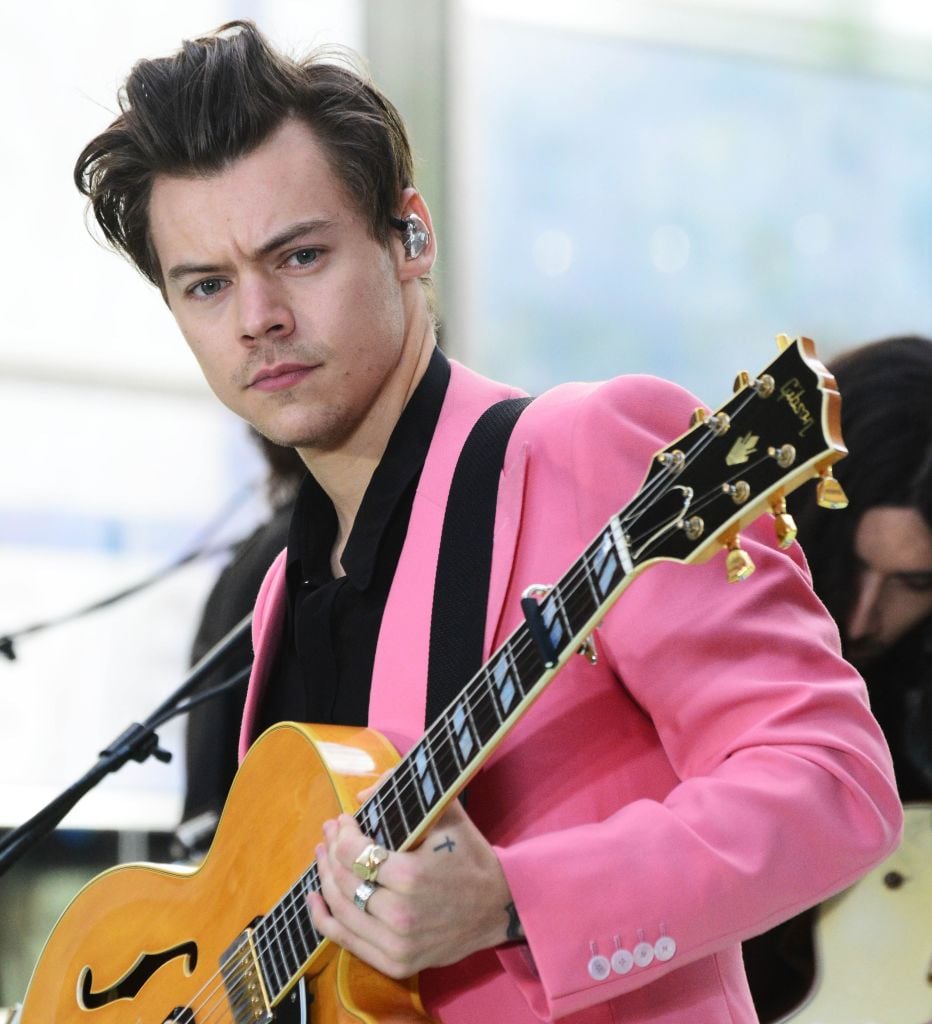 2019: Met Gala look
In 2019, Styles attended the Met Gala with one of his most amazing looks yet. The theme for the night was Camp: Notes Fashion, and the singer wore a sheer, peasant sleeve, ruffle neck black Gucci blouse with a dangling pearl earring. He also wore rainbow-colored nail polish, which he still does from time to time.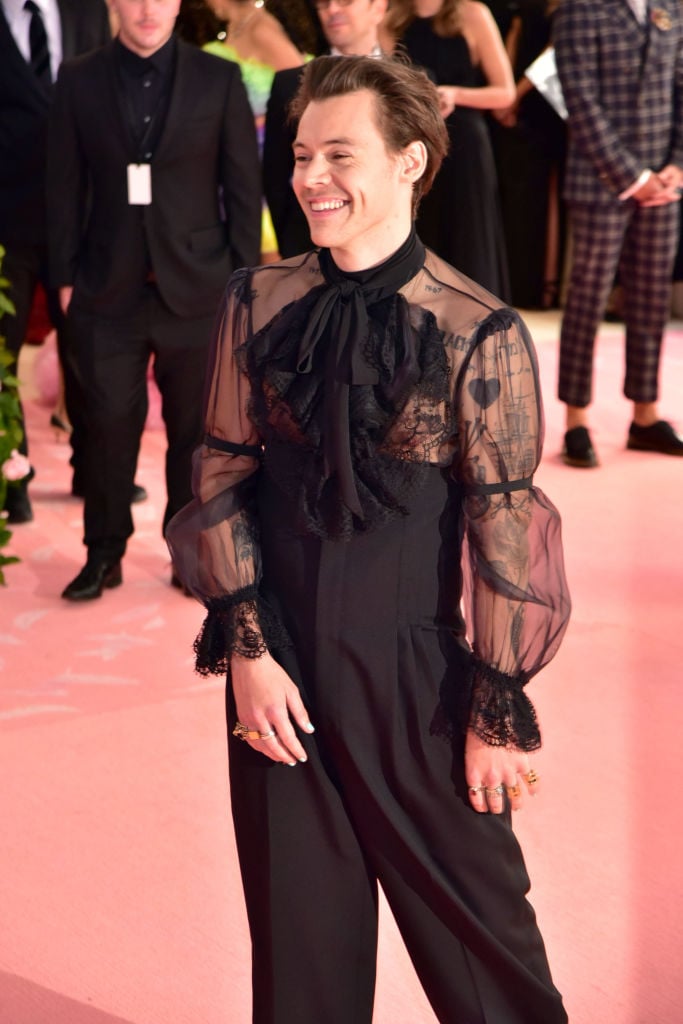 2019: As the host of 'Saturday Night Live'
Styles appeared on Saturday Night Live as a host and musical guest in November 2019. In his monologue and his performances, the pop star wore bright and bold colored suits. He also wore numerous rings and displayed his brightly colored nails throughout the night.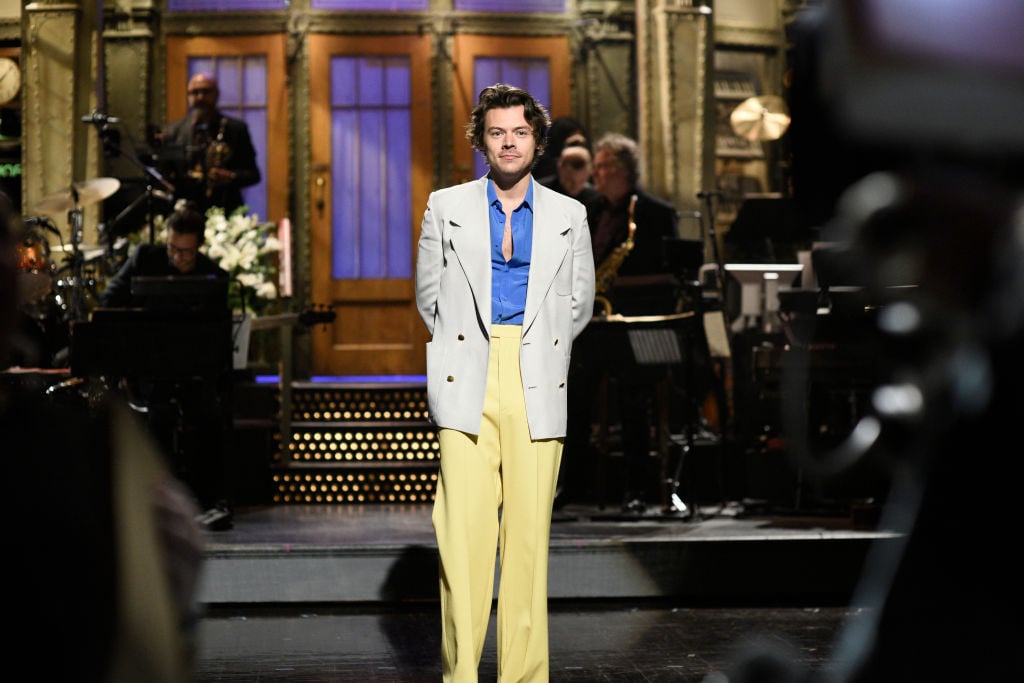 2020: Styles embraces pearls
In 2020, the singer was seen at multiple events wearing a string of pearls. At the Brit Awards in February, he wore his pearls with a maroon double-breasted suit, a lavender sweater with a scalloped peter pan collar, and Mary Jane flats.