Harry Styles Got His First Grammy Nominations and Fans Are Overwhelmed
Thanks to the recently-released album, 'Fine Line,' Harry Styles earned several Grammy nominations. Here's what fans are saying about the 'Watermelon Sugar' artist.
From Dunkirk to the cover of Vogue Magazine, Harry Styles is known for being multi-talented. However, this artist is best known for his music, recently releasing his second studio album as a solo artist, Fine Line.
Now, this artist is nominated for a handful of Grammy Awards, and fans on social media are sharing their love. Here's what we know about Styles' nominations.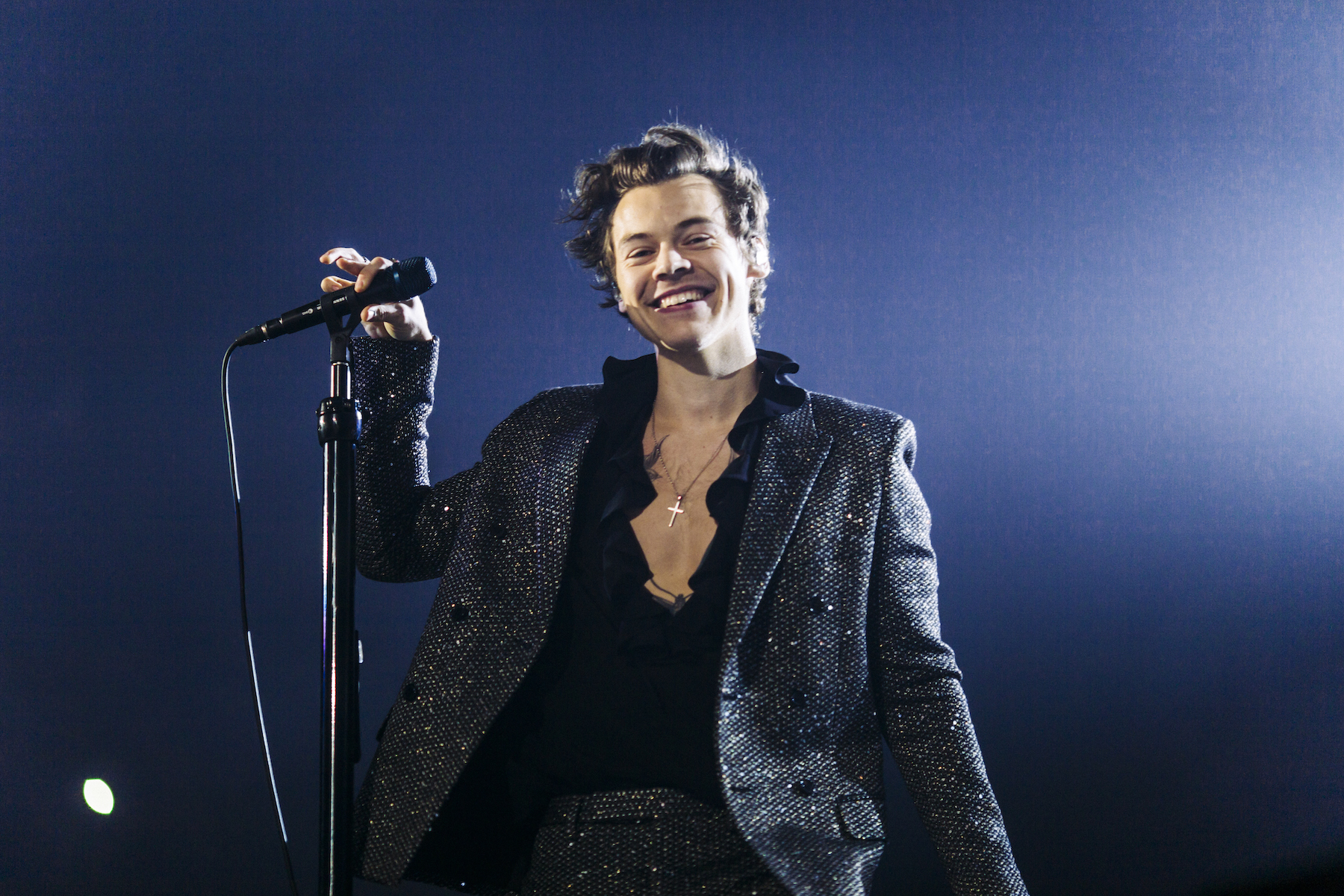 Harry Styles released his second solo album, 'Fine Line'
Since Fine Line's release, this album, and particularly songs "Watermelon Sugar" and "Adore You" earned a number of formal recognitions. That includes a nomination for the MTV Video Music Award for the Best Song of the Summer and the NRJ Music Award for Video of the Year.
"When I listen to the first album now, I can hear all of the places where I feel like I was playing it safe because I just didn't want to get it wrong," Styles said during an interview with Rolling Stone. 
"But I guess a big part of going into this album was I spent a lot of time thinking about the whole process of, you make an album, and then you put it out… and then you tour it," he continued. "I kind of went into the second one feeling like I want to work out how to make all of this feel really fun."
Harry Styles earned several Grammy nominations for his album
Thanks to his sophomore album, Fine Line, Harry Styles received three Grammy nominations for the upcoming 2021 ceremony. That includes the nominations for Best Pop Vocal Album, Best Pop Solo Performance for "Watermelon Sugar," and Best Music Video for "Adore You." 
Harry Styles is also the first former member of One Direction to earn the recognition, despite members like Liam Payne and Niall Horan landing songs on the Billboard Hot 100.
According to ET Online, some even expected Styles to land a nomination in the "Big Four" category, although the nominations instead went to artists like Billie Eilish and Taylor Swift in the "Song of the Year" and "Album of the Year" categories respectively.
Harry Styles fans shared their support for the artist
Fans still have to wait a few days before finding out if Styles will take home an award in any of the categories he was nominated in. In the meantime, however, some took to social media, sharing their support for Styles' music and their hope that he will take home an award. 
"I honestly reckon it's pretty high because of his song 'Watermelon Sugar,'" one fan on Quora said prior to the announcement. "[Maybe] 'Adore You,' but probably the highest possibility would be 'Watermelon Sugar.' I seriously hope so because he 100% deserves it."
The Grammy Award ceremony broadcasts live on Jan. 31, 2021.