Harry Styles Has a Sweet Connection to 'The Crown' Star, Emma Corrin's Dog
Sometimes celebrities have weird connections you wouldn't expect. Many people have come forward with good stories about Harry Styles. Now the new star of The Crown, Emma Corrin is another person to be added to that list. This is the singer's sweet connection to her dog.
Harry Styles walked Emma Corrin's dog once
Corrin appeared on The Tonight Show with Jimmy Fallon. The talk show host shared a picture with her playing a card game with her dog, Spencer. Fallon then asked her if the rumor Styles is her dog walker is true.
"Sort of, he once dog sat for me," she answered. "The thing I love about this is also my dog has no idea, which I think is the wonderful thing about it. That for a dog it's just a person. But I was having dinner sort of near where he lives and he looked after Spencer for me."
However, this only happened one time. "But not again," Corrin later said. "He hasn't done it again and I think it's because halfway through the meal I got a message that just said, 'He won't stop farting. Is this normal?'" That isn't the only pet he's helped.
He surprisingly fed a fan's fish before this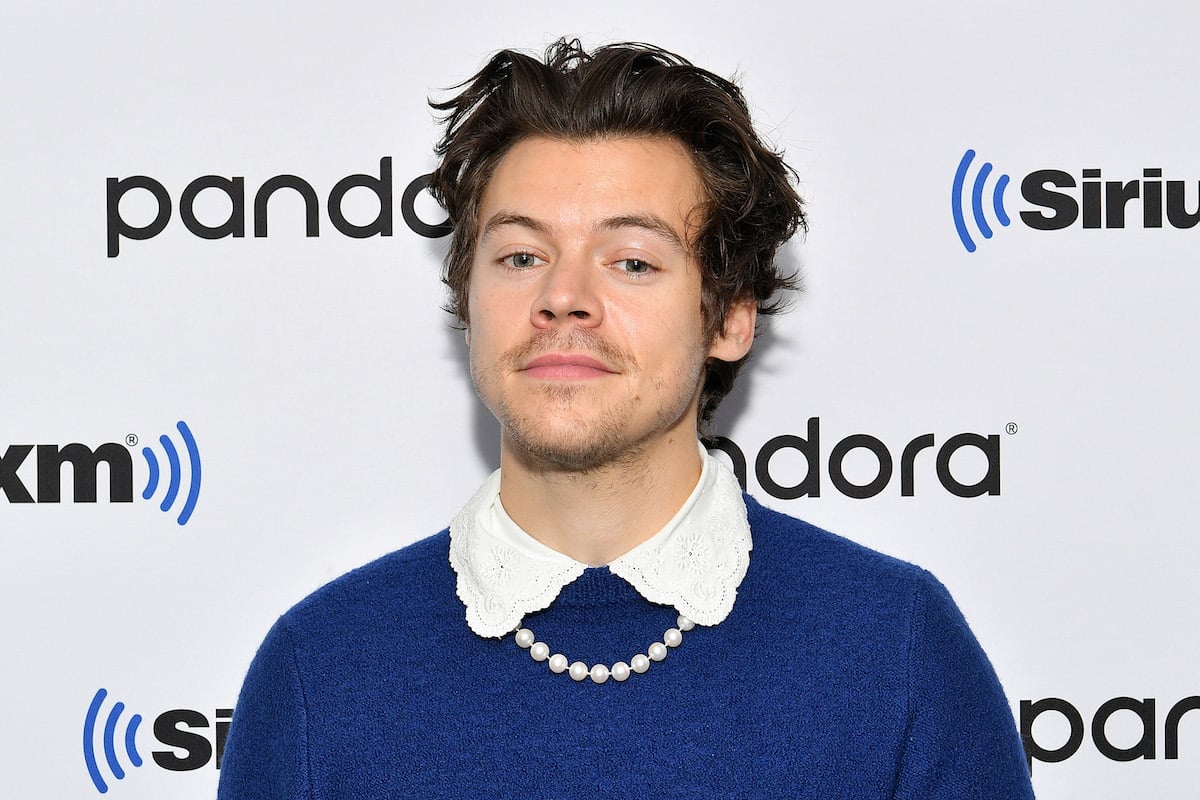 There are some interesting stories about how the singer has interacted with fans. In October a set of photos on Twitter went viral showing Styles feeding a fish, according to E! Online. A photo of a note he allegedly wrote to a fan and his autograph was also shared.
His car reportedly broke down. "Your dad's friend kindly let me wait at your house with a cup of tea. I'm devastated that we missed each other. Looking forward to meeting you soon. PS: I fed the fish," reads the note the singer wrote to his 13-year-old fan, Theadora.
It seems like the singer showing interest in someone else's pet isn't an isolated thing. There is one more stranger who revealed a story about him.
He watched a stranger's dog before this
Styles seems to have a soft spot for dogs. Earlier in this year, there was a Twitter thread asking people what was their most awkward or interesting interaction with a celebrity. A Twitter user claimed the singer did the same for his dog.
"I was outside a restaurant in Hollywood trying to pick up my take out order but couldn't go in because I was with my puppy. Harry Styles saw my predicament, tapped me on the shoulder and said he could watch Oscar while I went in. What a guy," Rory Carroll tweeted with a picture of Styles holding the leash of a dog. It sounds like the singer has received help from strangers, and he's also up for lending a helping hand.