Harry Styles Lived in the Attic of an Orthodox Jewish Family for Nearly 2 Years
British singer, songwriter, and actor Harry Styles wasn't always the reigning artist atop the Billboard charts.
British singer, songwriter and actor Harry Styles wasn't always the reigning artist atop the Billboard charts.
Before Styles became a successful solo artist known for hit singles like "Watermelon Sugar," and before he was a member of the best-selling boy band in music history, Styles was a struggling artist trying to get his foot in the door of the recording studios. And he spent nearly two years living in someone's attic as he navigated his growing boy-band career.
Harry Styles competed in 'The X Factor,' but judges tore apart his performance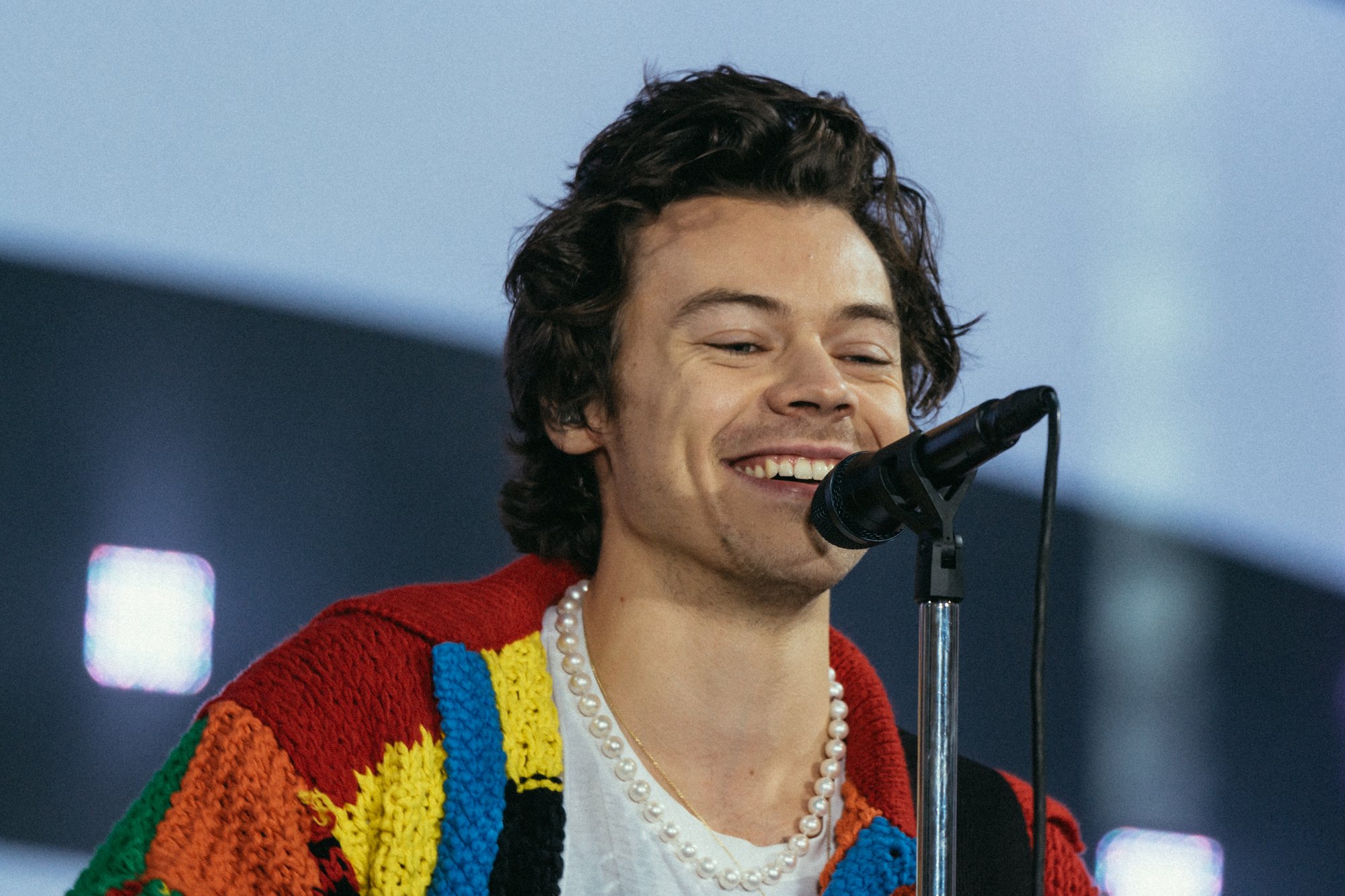 Harry Styles started performing music from a young age, and in high school, the musician formed a band called White Eskimo. "Styles was White Eskimo's lead singer, and the band was popular enough to win a band competition at their school," reports Biography.com.
His big break came when he was 16 years old. "[Styles] competed in the seventh season of the television show The X Factor, singing Stevie Wonder's 'Isn't She Lovely' as his audition song," explains the outlet.
However, Styles' performances did not impress the judges. "For 16 years old you have a beautiful voice," said X Factor judge Nicole Scherzinger after Styles finished his performance, as quoted in The Sun. Irish music manager Louis Walsh, another X Factor judge, said: "I think you're so young, I don't think you have enough experience or confidence yet."
But the harshest criticism came from judge Simon Cowell. "Someone in the audience just said 'rubbish' and I totally agree with them," quipped Cowell. 
Despite his negative remarks, Cowell and the other judges had a surprise for Styles.
Simon Cowell chose Harry Styles to be a part of One Direction
Styles, along with his future bandmates Liam Payne, Niall Horan, Zayn Malik and Louis Tomlinson, all failed to qualify to continue in the solo Boys category and were eliminated by the X Factor judges.
There was a twist, though. "In a surprise move, judges Nicole Scherzinger and Simon Cowell put [Styles] together with fellow competitors Niall Horan, Liam Payne, Louis Tomlinson and Zayn Malik to form a new group act for the remainder of the competition," explains Biography.com.
"Simon Cowell, the show's creator, sensed a crowd favorite" in Styles, adds Rolling Stone. "He put Styles together with four others who'd failed to advance in the same category, and united the members of One D in a musical shotgun marriage. The marriage worked. And worked. And worked."
The group finished third in that season of The X Factor. Shortly after, they released 2011's Up All Night. The debut album was an immediate success, and their follow-up album Take Me Home came out the next year. 
According to an analysis by Yahoo! Entertainment, One Direction's blockbuster sales meant they had "two of the year's top five albums," an accomplishment that no other band or artist had ever achieved before.
One Direction might have become a global phenomenon, but Styles didn't know it when he was first starting out on The X Factor. In fact, during those early days, the celebrity had to live in someone's attic.
Harry Styles became unlikely friends with a TV producer and lived in the producer's attic
Ben Winston is an Emmy Award-winning producer for The Late Late Show With James Corden. As Styles was competing in The X Factor with the rest of One Direction, Winston and Styles met and became friends with Winston mentoring the singer.
In an effort to live closer to where The X Factor competition was taking place, Harry Styles relocated to the area but needed a place to stay for a couple of weeks while his new home was being worked on.
"Styles asked if he could briefly move in with Winston and his wife, Meredith," reports Rolling Stone. The couple agreed and Styles put a mattress up in their attic. But two weeks came and went, and each time Styles was supposed to move out, something else was coming up that would make the move inconvenient. In the end, Styles ended up living in the Winston's attic for 20 months.
Winston says that everything about the unusual circumstance — from his family's very conservative Orthodox Jewish lifestyle to the secluded suburban setting — was the complete opposite of Styles' growing fame and lifestyle.
But he thinks it was a part of Styles' future success and helped keep the singer "sane" and grounded during the stressful time.
"Those 20 months were when they went from being on a reality show, X Factor, to being the biggest-selling artists in the world," recalls Winston in an interview with Rolling Stone. "That period of time, he was living with us in the most mundane suburban situation. No one ever found out, really. Even when we went out for a meal, it's such a sweet family neighborhood, no one dreamed it was actually him. But he made our house a home. And when he moved out, we were gutted."