Harry Styles on the Message Behind the Song 'Matilda' ⁠— 'It's Your Right to Protect the Space Around You'
In an interview on NPR's 'Morning Edition,' singer Harry Styles revealed the meaning behind his popular new song 'Matilda,' which is included on his album 'Harry's House.'
On May 20, Harry Styles released his third studio album, Harry's House. While not an official single, "Matilda" has quickly become a beloved song on the tracklist by fans. In an interview on NPR's Morning Edition, Styles shared the meaning behind "Matilda."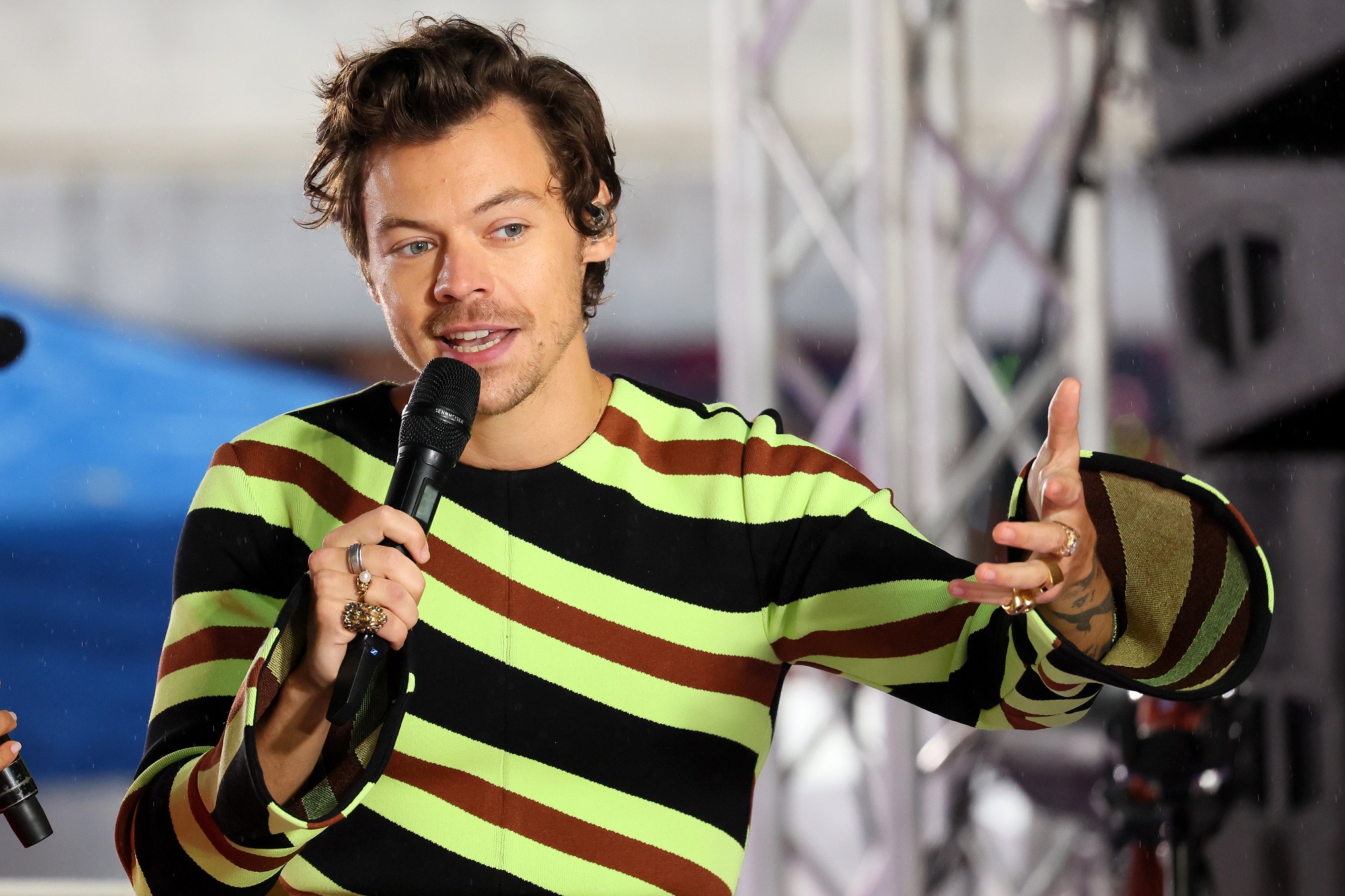 What Harry Styles' song 'Matilda' is about
On Harry's House, "Matilda" is a ballad that has drawn acclaim from critics and fans. In an interview with NPR's Morning Edition, Styles confirmed that inspiration for the song came from Roald Dahl's novel Matilda.
Speaking with NPR, Styles shared:
"It's definitely disguised as Roald-Dahl-Matilda, yeah. It was kind of like okay, we'll disguise it as speaking to Matilda now that she's all grown up, who's been mistreated by her family, how would you speak to her?

I think people have so much guilt with things that they don't necessarily need to have guilt with. It's your right to protect the space around you and be protective of yourself and look after yourself. I think it was a moment where it's not necessarily my place to make someone else's experience about me, but it's just wanting to reassure them that I was listening."
The novel Matilda was released in 1988, and a film adaptation of the novel was released in 1996.
'As It Was' was the first single released from 'Harry's House'
Leading up to the release of Harry's House, Styles released a single called "As It Was." The song dropped on April 1, and it debuted at No. 1 on the Billboard Hot 100 after its release.
In the interview with NPR's Morning Edition, Styles also shared the message behind "As It Was."
"It's about metamorphosis, losing yourself, finding yourself. Embracing the fact that life hits you at different times, not when you expect it. That's wonderful, but with these wonderful things comes some complex emotional journey[s]," Styles said.
What is home for Harry Styles?
As an album, Harry's House tells the story of Styles trying to figure out where he belongs and what he considers to be home.
When asked where he thinks home is now on NPR's Morning Edition, Styles replied:
"I think for me home is just about friends. While this is such a personal album, and so much about my own journey finding a place of home, I also feel like it's very much dedicated to my friends.

I always felt like I would land in a certain place, or a certain house and feel like 'Oh, this is the home I've been searching for.' And I think, much like happiness, that isn't necessarily a final resting place and it is a journey and it's kind of peaks and troughs of happiness, sadness – all of the things that make you feel alive."
Harry's House is available now.