Harry Styles Named His High School Band 'White Eskimo': 'We Wrote a Song About Luggage'
Harry Styles is one of the biggest pop stars — and one of his first bands, White Eskimo, had a song about luggage.
Before all the fame and glory, Harry Styles was a normal kid in high school working a relatable service job. Before hitting it big with his band, One Direction, Styles was part of another boy band with a strange name and wrote strange songs, including one about luggage. Styles discussed his rise to fame and revealed his former band's name.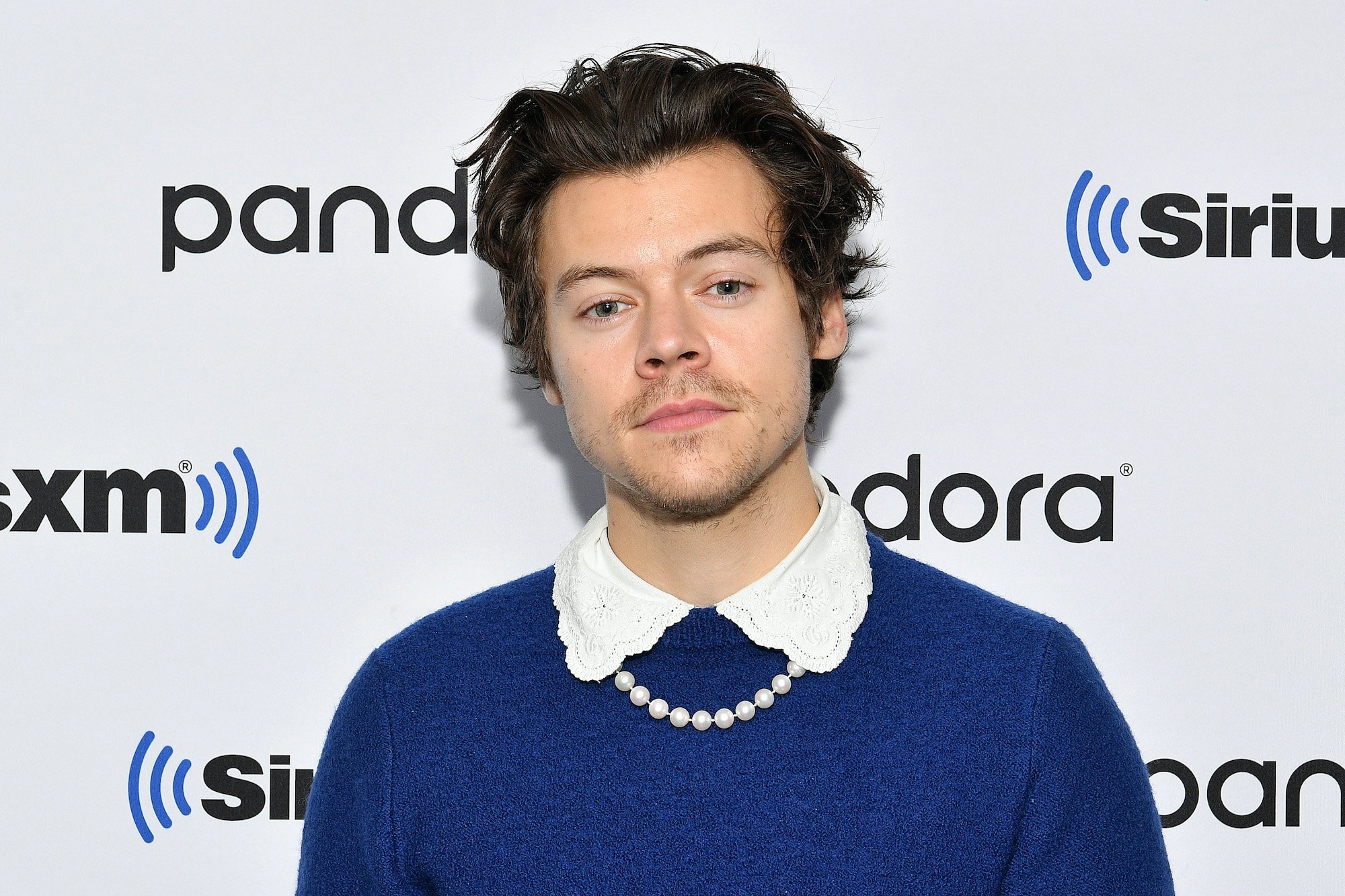 Harry Styles rose to fame on 'X-Factor'
Styles was born in Redditch, Worcestershire, England, on February 1, 1994, to Anne Twist and Desmond Styles. As a young child, he and his parents moved to Holmes Chapel in Cheshire. After his parents divorced, Styles' mother remarried to Robin Twist, who died from cancer in 2017.
Styles has an older sister called Gemma and an older stepbrother and stepsister named Mike and Amy from Twist's previous marriage. The singer spoke highly of his childhood, admitting that he had a great upbringing and supportive parents. His mother loved musical legends like Shania Twain and Savage Garden and always played their music around Styles.
He recorded covers on a karaoke machine that his grandfather had gifted him. His first song was Elvis Presley's hit 'The Girl Of My Best Friend.' The singer attended Holmes Chapel Comprehensive School. When he was 16, Styles worked part-time at the W. Mandeville Bakery in his hometown.
In a 2013 documentary film, One Direction: This Is Us, the 'Watermelon Sugar' singer visited the bakery and briefly stepped behind the counter to do his old job. When he auditioned for X Factor, the singer said that he would go to college expressing an interest in studying law, business sociology, and, to put it in his own words, "something else."
As Styles fans are aware, the singer never went back to school or continued with his old job as he gained fame and popularity with the band One Direction. His career has been on an upward trajectory since then.
Styles had a band in high school called 'White Eskimo'
Although Styles is popularly associated with One Direction, many people don't know that the singer was in another band in his early teen years in high school. Before achieving worldwide fame after appearing on X-Factor, Styles was the lead singer and band member of another band called White Eskimo, according to Fandom.
Surprisingly the band never disbanded even after Styles departed to join One Direction. If anything, the band has its eyes set on blazing a new trail of pop-funk sound. According to Bustle, the bandmates lost touch with Styles in 2012 after he appeared on X Factor.
Styles, in an interview with Rolling Stone, reflected on his time with the band. He said, "we wrote a couple of songs. One was called 'Gone In A Week' and was about luggage. The singer recalled some of the lyrics they sang in the song admitting that he found the song "sick."
Styles' mother pushed him to audition for his life-changing moment
When Styles auditioned for X Factor, he was only 16 years old. Styles admitted that he auditioned because his mother had suggested he compete in the solo 'Boy' category. He sang Stevie Wonder's 'Isn't She Lovely' for his audition.
He noted, "I'd gone because my mum told me I was good from singing in the car … I didn't really know what I was expecting when I went on there. "Although Styles didn't advance in the show, the program's creator Simon Cowell sensed he had a star in his hands, and he put the singer with four other participants who'd failed to advance, thus forming One Direction.