Harry Styles Once Revealed the Valid Fears He Had While Performing With One Direction: 'I Was Constantly Scared'
As a member of one of the biggest boy bands in the world, you'd think Harry Styles has enough confidence to pull him through the next decade or so. Even still, the superstar once revealed he had a few insecurities while part of the global hit-maker, One Direction. Here's what the pop/rock sensation said.
One Direction is on an indefinite hiatus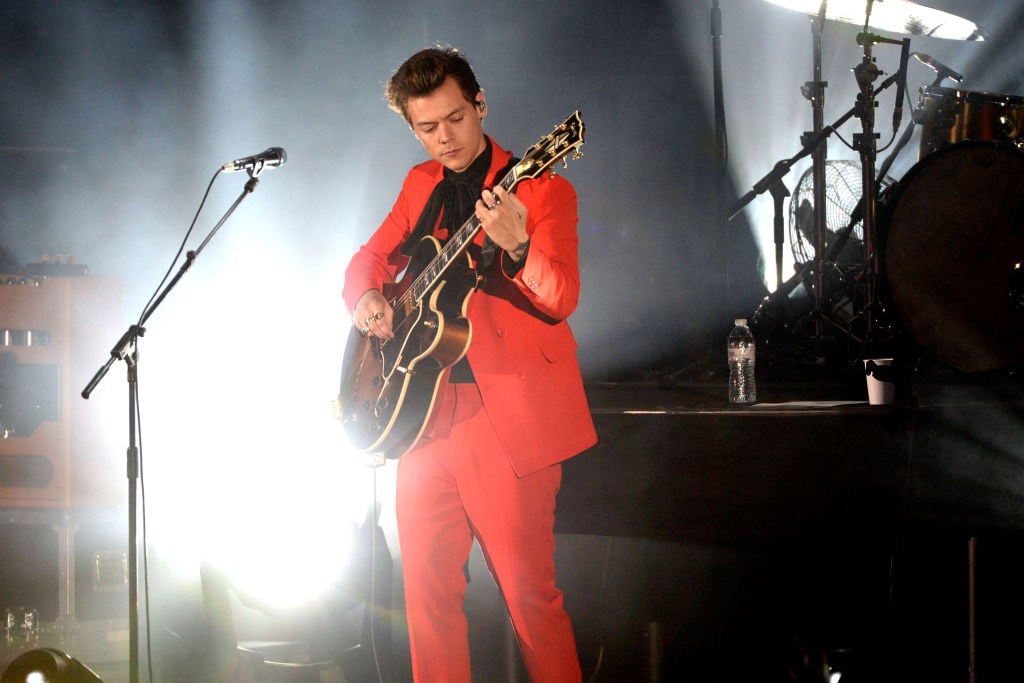 Since 2015, the fate of One Direction has remained unknown. For a band that blew up in the United Kingdom then made its way across the globe, you'd think the five members would stick out as long as possible.
The group — Harry Styles, Niall Horan, Louis Tomlinson, Zayn Malik, and Liam Payne — released three of the biggest pop albums of all time Midnight Memories, Four and Made in the A.M.
Then, Zayne Malik bailed in the middle of a tour in Hong Kong and the band released a statement of its hiatus. Other members would follow suit after a slew of interviews with the remaining four members.
"I know it's the thing that always happens," Styles previously told Rolling Stone about his own departure. "When somebody gets out of a band, they go, 'That wasn't me. I was held back.' But it was me. And I don't feel like I was held back at all. It was so much fun. If I didn't enjoy it, I wouldn't have done it. It's not like I was tied to a radiator."
Here's how Styles feels about returning to One Direction
However, when it comes to the question of whether the band will ever resume, the singer isn't sure.
"I don't think I'd ever say I'd never do it again, because I don't feel that way. If there's a time when we all really want to do it, that's the only time for us to do it, because I don't think it should be about anything else other than the fact that we're all like, 'Hey, this was really fun. We should do this again.,'" he said.
"But until that time, I feel like I'm really enjoying making music and experimenting. I enjoy making music this way too much to see myself doing a full switch, to go back and do that again. Because I also think if we went back to doing things the same way, it wouldn't be the same, anyway."
Styles added their friendships are still in-tact but a reunion will only happen "for the right reasons."
"We're always going to have that, even if we're not the closest. And the fact is, just because you're in a band with someone doesn't mean you have to be best friends. That's not always how it works."
What fears did Styles reveal he had while in One Direction?
Performing in a group comes with its own set of problems, no matter how successful. Styles lamented on his insecurities as part of the five-part band.
"I was constantly scared I might sing a wrong note and felt so much weight in terms of not getting things wrong," he said in the same RS interview.
"I remember when I signed my record deal and I asked my manager, 'What happens if I get arrested? Does it mean the contract is null and void?' Now, I feel like the fans have given me an environment to be myself and grow up and create this safe space to learn and make mistakes."
Styles may be at the height of fame, but his fears — which are valid — are a good reminder that he, too, is fallible.
Styles' solo career is taking off
By the time Styles' 2017 debut came with songs like "Sign of the Times," plenty of 1D fans hopped on board with the new"direction" of the pop/rock star.
So far in the last year, Styles has become the face of Gucci's Mémoire d'une Odeur fragrance, hosted the Met Gala with other big celebrities, and made pearls an on-trend look for men and women alike.
We can't say for sure whether Styles will return to One Direction or stay solo. For now, the "Fine Line" singer is paving his own way.