Harry Styles Paid Girlfriend Olivia Wilde a Rare Public Compliment
Harry Styles is finally getting comfortable speaking publicly about his relationship with Olivia Wilde. Paparazzi have spotted the two in public together since last year. The House actor, who has always been private about her prior relationships, has been slightly less timid about at least saying they're together.
Styles and Wilde have a 10-year age gap, which may explain their reluctance to engage with the press. But as they get more comfortable with each other and their relationships, they seem ready to be public. At the very least, the former One Direction star is ready to acknowledge they're together.
Harry Styles broke his usual habit and spoke about Olivia Wilde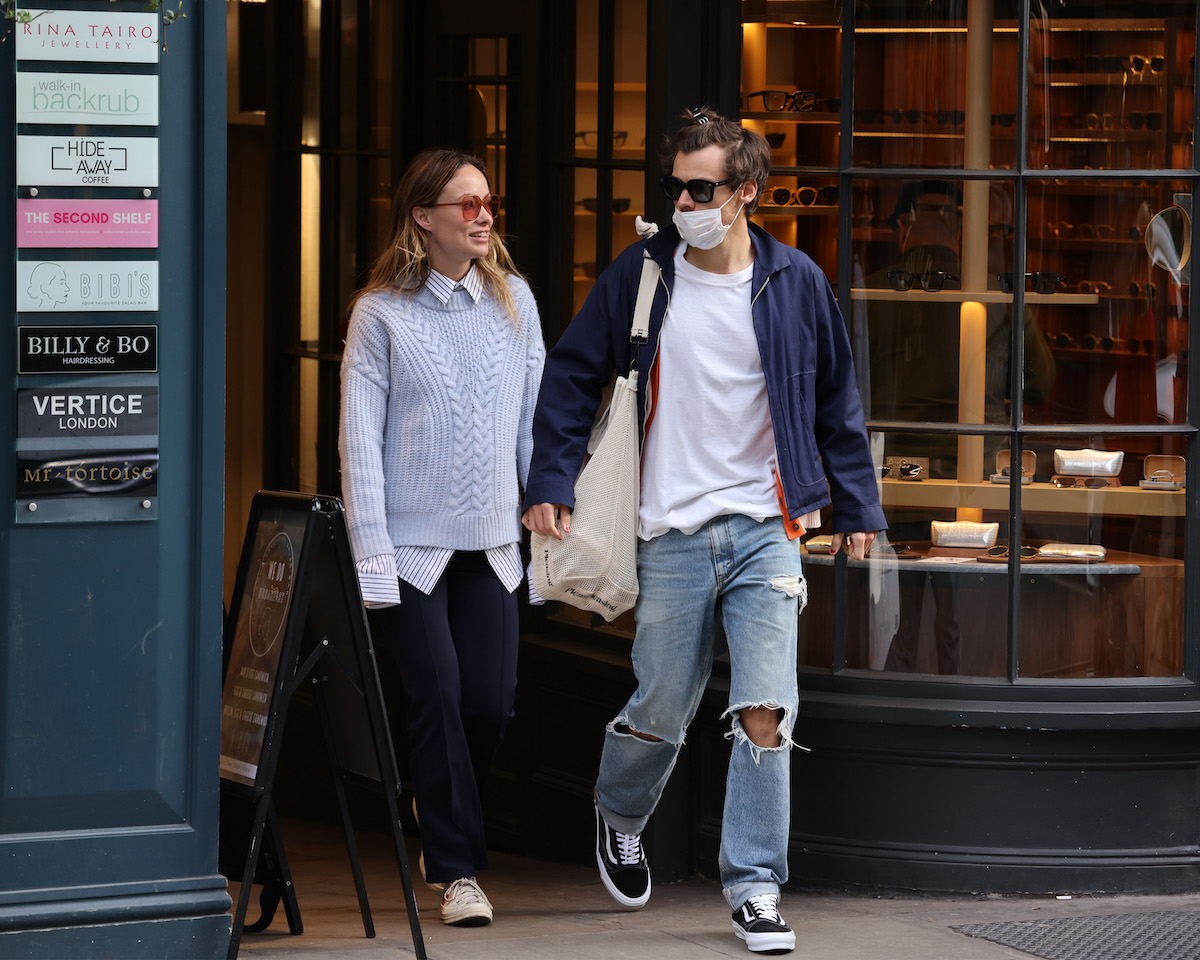 According to Page Six, Styles is finally ready to discuss his relationship with Wilde. On the May 18 episode of The Howard Stern Show, he paid her a public compliment. 
"Acting is kind of very uncomfortable at times. I think you have to trust a lot," the Dunkirk actor explained. "It requires a lot of trust if you want to kind of give it everything, and I think being able to trust your director is a gift, so that was very helpful."
He took a beat, then said, "It meant for a really nice experience working on that movie." It appears his first impression of Wilde was her ability to facilitate a strongly positive on-set experience for the actors in her films. Styles, of course, was referring to her directing Don't Worry Darling, which he starred in alongside Florence Pugh.
Wilde and Styles normally keep their relationship out of the public eye
Styles met Wilde when they collaborated on Don't Worry Darling in late 2020. At the beginning of 2021, the pair were seen in public together. It was something of a shock at the time. Wilde was two months removed from the end of her relationship with Ted Lasso star Jason Sudeikis.
But the former couple remained amicable, which seemed to give fans of Wilde and Styles the go-ahead to get curious about the relationship. Both stayed mum for some time. Sudeikis and Wilde were comfortably in the category of broadly-liked celebrity couples. It made sense to tread carefully concerning her new relationship.
The Booksmart director and her former husband are still on good terms, though. They even spent time after their split in a quarantine bubble together for the sake of their two children. This positive experience seems to prime the public to accept her new boyfriend — and vice versa.
Harry Styles has a history of low-key relationships with famous women
Since his One Direction days, Harry Styles has always been a gossip column fixture despite his consistent habit of saying next to nothing about who he's dating. It almost seems, counter-intuitively, that his reticence to address his romantic life makes people even more interested.
According to Cosmopolitan, he has a bit of a pattern. The Harry's House singer's romantic partners tend to be older than him, often by 10-15 years or so. He dated Ex-Factor presenter Caroline Flack when he was 17 and she was 31. When he was 19, he dated 35-year-old Pussycat Dolls singer Nicole Scherzinger. In between, he had high-profile relationships with Kendall Jenner and Taylor Swift.
Throughout all of this, he said next to nothing about his romantic life. That he's willing to be more direct with Wilde bodes well for their relationship. The two are probably never going to be as open as Wilde and Sudeikis were. But they are often seen in public being very affectionate. They just don't tend to talk to the press about it.
RELATED: What Did Olivia Wilde Tote Around as a Reminder of Her Love for Harry Styles?