Harry Styles Practices Body Positivity as He Reveals His 2 Extra Body Parts
For years, Harry Styles was known as being one of the members of the popular boy band, One Direction. After the band's last performance together in 2015, Styles went on to have a very successful solo career that doesn't look to be slowing down anytime soon.
Being in the spotlight at a young age can be very overwhelming at times. In fact, many people that are in the entertainment industry struggle with body image issues and the need to fit into a certain mold.
For Styles, however, he has never been one to feel as if he has to look a certain way or wear a certain type of clothing to fit in.
Instead of trying to change his differences, he embraces them. Recently, he admitted that he actually has a couple of extra body parts than everyone else and he is not afraid to show them off.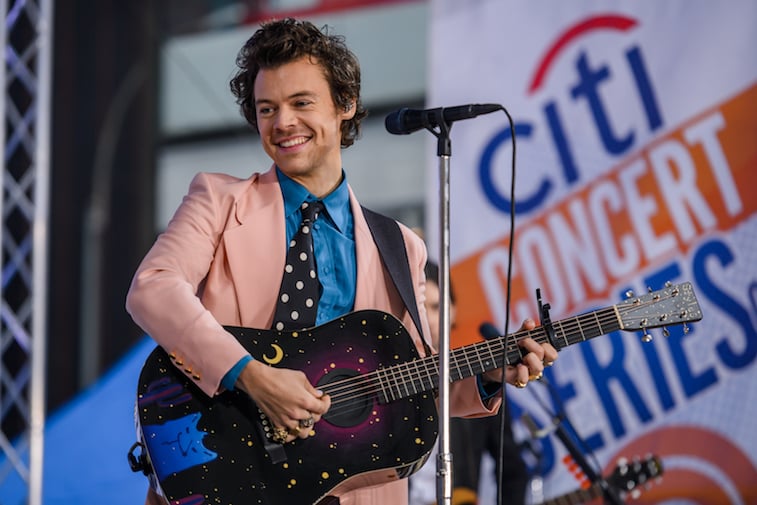 Does Harry Styles really have two extra body parts?
As it turns out, Styles has admitted on a few different occasions that he does, in fact, have two extra body parts. According to Allure,  a couple of years ago, Styles had an interview with Chelsea Handler and admitted to having a couple of extra nipples.
He even pointed to his two extra body parts and showed the talk show host that in addition to his two "regular" nipples, he has a lower left nipple and a lower right nipple on his torso.
The former One Direction member has a condition called polythelia that causes him to have supernumerary nipples. Allure talked to Dr. Joshua Zeichner who works in the Department of Dermatology at Mt, Sinai Hospital in New York who says that Styles' condition is not that rare.
"When the body forms, sometimes nipple forming cells accidentally migrate down the chest below the normal nipple," Dr. Zeichner explained. "Supernumerary nipples can form anywhere on the chest, armpit, even belly or into the groin, along the vertical line below the nipple, known as the 'embryonic milk line.'"
How many other celebrities have polythelia?
Polythelia might seem like a rare condition, but that is only because many people who have it, don't like to talk about it. Award-winning country music star, Carrie Underwood, admitted that she used to have a third nipple, but she was very self-conscience about it, so she had it removed.
Other celebs that are in the "Triple Nipple Club" include Jackson Browne, Brian Jones from the Rolling Stones, and British singer, Lily Allen. Mark Wahlberg also has a third nipple and referred to his extra body part as his "most prized possession."
However, not everyone loves Wahlberg's extra nipple. When he filmed the movie, Rock Star, the production team decided to digitally remove his third nipple because they thought it was "just a little too weird."
Harry Styles loves all of his unique qualities
While some celebrities may not like their extra nipple, Styles is definitely not ashamed to show his off. He frequently poses shirtless in different photos and videos for the entire world to see him and his many nipples. He has even posed nude for the cover of his new album.
Many fans are praising Styles for being so open and comfortable with his body. His ability to accept his body for being different is a great example of body positivity. No matter you have celebrity status or not, many people struggle with insecurities with their own bodies.
By seeing Styles being so comfortable with his body's unique qualities, many fans are hoping that he will inspire other people to be comfortable with their body's unique traits, no matter what those unique traits may be.