Harry Styles Reveals His Musical Superpower and It's Not What You Think
Harry Styles rose to fame with One Direction. But he's proven he can hold his own as a solo artist. The 28-year-old singer has been an industry mainstay since 2010, and his solo career has blossomed with both older and younger generations enjoying his style of music.
While it's safe to say Styles knows a thing or two about music, he insists his musical superpower lies elsewhere.
Harry Styles' entertainment career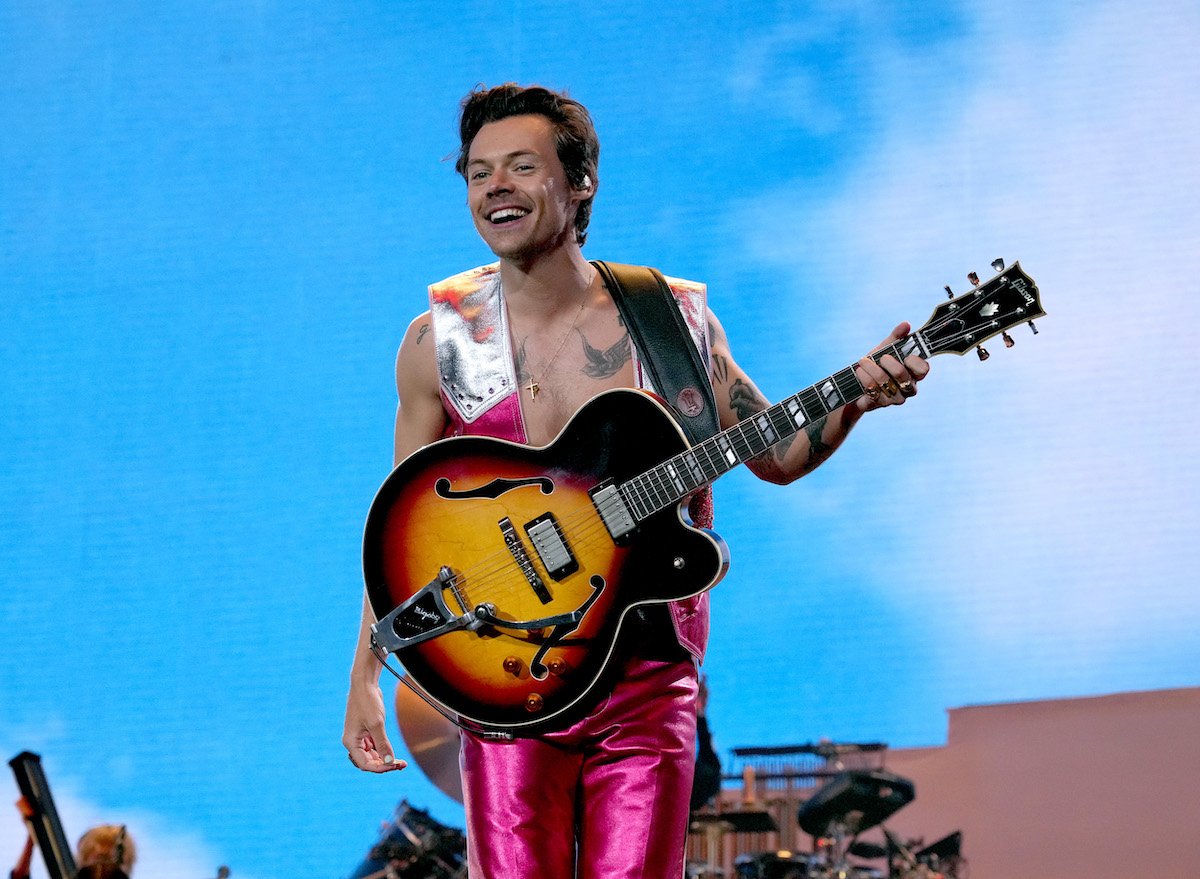 Styles was born in February 1994 in England to a finance worker and a landlady. When the singer was seven years old, reports Biography, his parents divorced. Styles had a band called White Eskimo, which he formed while attending Holmes Chapel Comprehensive School.
Following his mother's suggestion, Styles auditioned as a solo singer for The X Factor's seventh season. He sang a rendition of iconic singer Stevie Wonder's "Isn't She Lovely." While he advanced to Bootcamp, he was unable to progress any further. Simon Cowell combined him with four other young men in Styles' age group, and they competed in the Groups category.
The group also consisted of Zayn Malik, Liam Payne, Niall Horan, and Louis Tomlinson. Styles suggested they name the band One Direction, and the rest agreed. The group grew in popularity with the show's audience and eventually finished in third place, signing with Syco Records, Cowell's record label.
One Direction achieved international fame with hits like "Night Changes" and "What Makes You Beautiful." The band disbanded in 2016 after years of releasing hit songs and selling out concert tours. Styles became a solo artist of international fame, releasing a debut album in early 2017.
Since then, he has primarily been regarded as a cultural icon. Styles' fashion choices make regular headlines. He has also cultivated a steady acting career with roles in films like Dunkirk, Don't Worry Darling, and The Policeman.
Harry Styles' superpower doesn't involve music
Styles has had a busy couple of years. Not only was he cast as MCU's Thanos's menace of a brother. But he has also been releasing music regularly. While many might consider him an authority in all things music, Styles believe his musical superpower lies in an entirely different area.
In an interview with Better Homes & Gardens, Styles said, "I've always made my worst, most generic work when I'm just desperate to get a single." He said he realized that his greatest skill as a musician is that he doesn't have the natural gift for playing musical instruments like guitars or pianos.
Styles also doesn't consider himself the most confident singer. He can't read music. However, he thrives when it comes to bringing people together. According to the publication, Styles is at his best when he doesn't focus on what is conventional or expected but instead excels when he opts for something "playful, collaborate, instinctive and fun."
Styles recently revealed the tracklist for his new album 'Harry's House'
Styles dropped the first track from his album Harry's House on April 1, 2022. "As It Was" was received well, and its visuals were amazing. The singer revealed the album cover of him standing in an upside-down room via his Twitter page.
The hit single teased fans about the upcoming album. Styles released the official tracklist for his album. Sharing it on social media, he announced that his third album Harry's House will drop on May 20, 2022, and contain 13 songs.
RELATED: Is Olivia Wilde's Daughter the Girl's Voice at the Beginning of Harry Styles' Single 'As It Was'