Harry Styles Shares the Secret Behind His Positive Disposition
Fans have been wildly obsessed with Harry Styles since he stepped foot on the public stage. Once an X Factor contestant, he became an incredibly successful member of the boy band One Direction. But there's more to Styles that makes people adore him so much.
Recently, the 28-year-old opened up about his success as a solo artist. He discussed Harry's House, his latest album scheduled for a May 2022 release, as well as the creative process behind its magic. Styles also divulged the secret behind his seemingly positive disposition.
Harry Styles opens up about 'Harry's House'
Harry Styles' talent and charm have endeared him to a generation. Is the "As It Was" singer really as sweet and positive as he comes across to fans?
The Brit gave an exclusive interview with Better Homes & Gardens to talk about Harry's House and how he went through a reset to create this new style and sound. The interviewer, Lou Stoppard, wanted to learn first-hand if Styles is as charming as he appears. "No one that fancied can be that sweet," Stoppard thought and asked Styles if he was "actually pleasant, normal, and sane?"
Nearly everyone who encounters or interviews Styles will point out just how polite and light-hearted he is. It's hard not to love the charm and almost naïve enthusiasm he embodies in every engagement, from sit-downs on talk shows to stage performances.
During this interview, Styles opened up about his secret to staying positive and how he faces an ongoing struggle to be liked.
The secret behind Harry Styles' positive disposition
Styles has kept busy despite the coronavirus pandemic shuttering everyone in place. In 2019, he released his second solo album, Fine Line, which, of course, everyone loved. The "Watermelon Sugar" singer has since followed it up with live shows. He went to work on Harry's House, an album inspired by the lockdown epiphany he says everyone likely had in 2020.
But when asked about his positive disposition, he admits it's a work in progress. Styles said, "My producer keeps asking me when I'm going to have my big breakdown." He went on to describe his modest childhood and early expectations for himself about success.
Styles has achieved far beyond what he envisioned for himself and says, "Everything else has been a bonus." He lives his life recognizing just how lucky he is to have experienced his big breaks.
The "Sign of the Times" singer struggles with some of the same anxiety most people have, involving a need to always be bigger and better. With each new success, Styles often worries about how he'll pull off the next big thing. Styles told Better Homes & Gardens, "There were so many years" of feeling "terrified" it would all end. His fear came from not necessarily understanding who he was if he wasn't musically creative. But for him, the secret lies in how "you keep it going" and learning how to "get it to grow."
How Styles deals with a need to be liked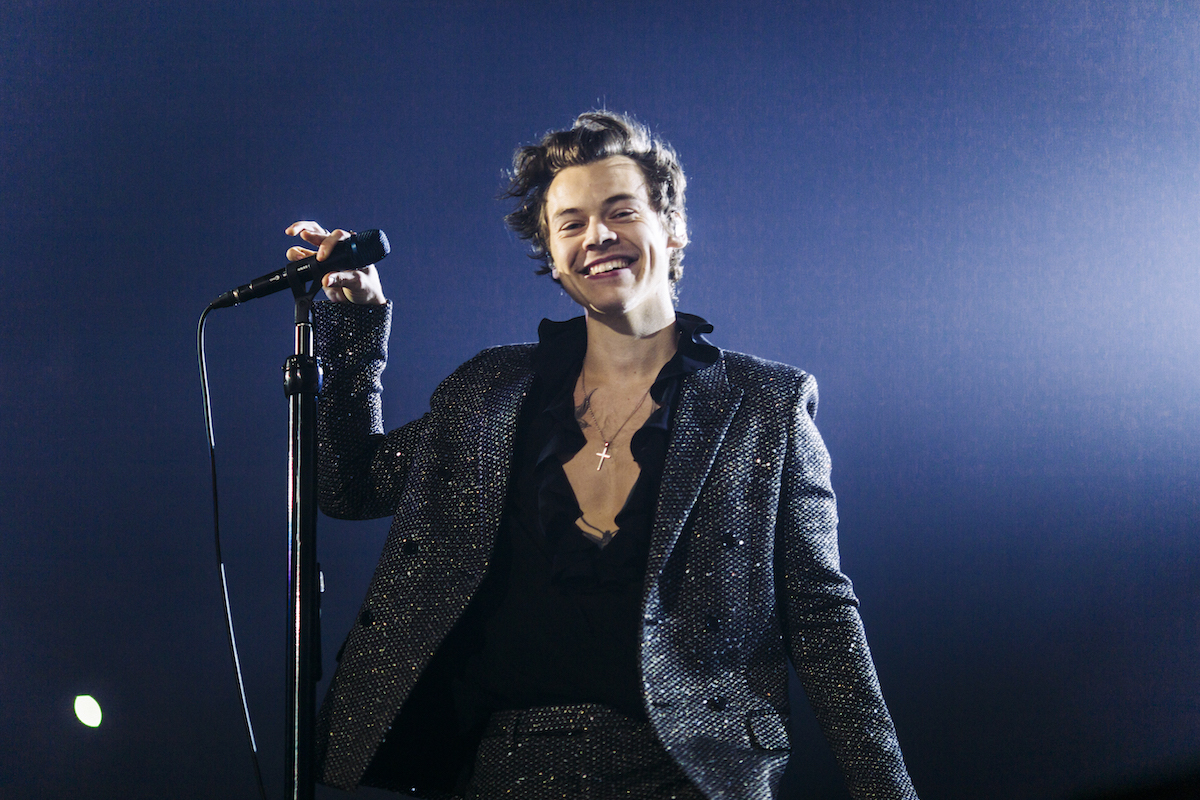 The Web Capitals says Harry Styles is so lovable because of his style, talent, and charismatic humor. But it could be fans love him because he brings such an authentic perspective to his success and challenges. He's relatable and, based on this interview, struggles with another common pain point he likely shares with many of his fans: a need to be liked.
Styles' therapist helped him uncover this need to be liked. And he points out that having dealt with "imposter syndrome" over the years had him expecting someone to come "tap him on the shoulder" to say, "You're done now."
The "Fine Line" singer said time spent in lockdown during the pandemic forced him to reconcile those thoughts and internal dialogues. He realized how much of what he did was rooted in a need for approval.
Styles has since been on a quest to enjoy things as they come and to "be in the moment." He swims to find clarity and looks to improve how he finds his belonging and peace. It's this self-reflective journey that inspires Harry's House but likely will continue to be his mantra in life moving forward.
RELATED: Coachella 2022: 100,000 People Attended Harry Styles' First Headlining Performance