Harry Styles' Starfox Could Appear in Marvel's 'She-Hulk'
Harry Styles surprised audiences with his Marvel Cinematic Universe debut as Eros, aka Starfox, in Eternals. The studio hasn't revealed its plans for the character. But there is a chance he reappears in the upcoming Marvel series, She-Hulk.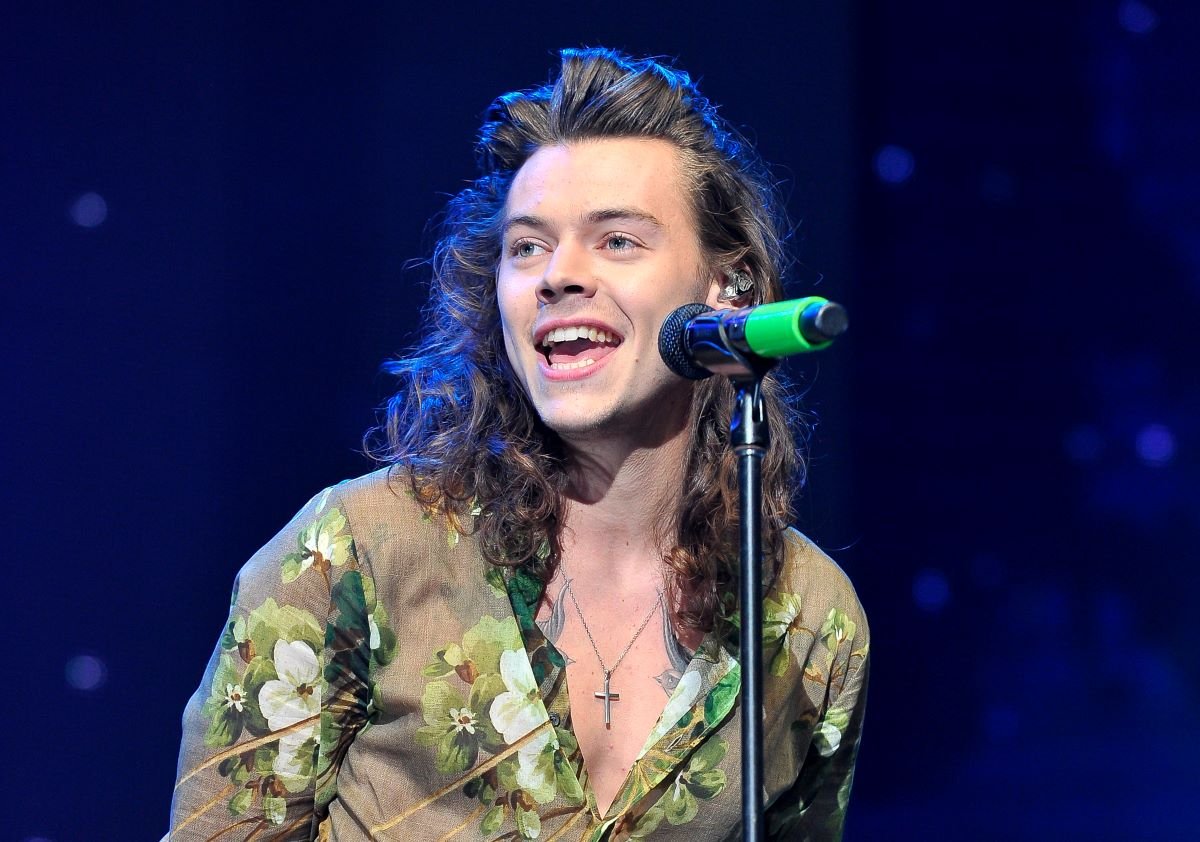 Harry Styles appears in 'Eternals' as Eros
The Eternals Oct. 18 world premiere revealed a fun little surprise. The movie reportedly features Styles as the Marvel superhero, Eros, aka Starfox.
"Big reveal from #TheEternals premiere," Variety reporter Matt Donnelly wrote in a tweet. "Harry Styles has joined the MCU as Eros, brother of Thanos."
Most of the movie's star-studded cast attended the premiere, including Angelina Jolie, Salma Hayek, Kumail Nanjiani, Gemma Chan, and Richard Madden. Styles, who is currently on his "Love on Tour" concert tour, was not in attendance.
RELATED: Who Is Eros In Marvel Comics? Harry Styles 'Eternals' Surprise Has Fans Curious
Harry Styles could appear in the 'She-Hulk' series
Marvel hasn't revealed any details about Styles' character or what they plan to do with him. But after diving into his comic arc, it looks like there is a way he could appear in the upcoming Marvel show, She-Hulk.
In Marvel comic books, Eros is the son of two Eternals — A'Lars and Sui-San — and the younger brother of the supervillain, Thanos. But unlike Thanos, who is hellbent on conquering the universe, Starfox is only interested in romance and women. Along with super strength and agility, he can manipulate thoughts and often does so to lure women into bed. But when Eros's mother dies due to Thanos' war, he joins the Avengers and battles his brother.
RELATED: Why 'Eternals' Star Kumail Nanjiani Refused to Make His Character 'Nerdy'
In the 2005 She-Hulk series, Eros (Starfox) goes on trial for sexually assaulting a married woman. After working with her on the Avengers team, he hires Bruce Banner's cousin, Jennifer Walters (She-Hulk), as his defense lawyer.
But throughout the trial, Walters suspects Eros is manipulating the minds of the jurors. And she believes he may have seduced her as well. Eventually, Walters turns into She-Hulk and gives Eros a good smash.
Marvel Studios hasn't revealed many details about the She-Hulk series. But if it pulls from this comic book story arc, the show could feature Styles as Eros.
Starfox could also show up in an upcoming Marvel movie
RELATED: Harry Styles' Fashion Evolution: His 10 Best Looks Over the Years
There are several Marvel projects in the works, and Styles' Eros could re-emerge in any one of them. The Eternal crosses paths with Kang the Conqueror in the comics, so he could be featured in Ant-Man and the Wasp: Quantumania. And because he is Gamora's uncle, Eros may show up in the next Guardians of the Galaxy movie.
Hopefully, after Eternals hits theaters on Nov. 5, Marvel and Styles will be more willing to talk about his surprise role and reveal what they have planned.