Harry Styles Still Remembers His 1st Girlfriend's Scent: 'I Smell That Perfume All the Time'
Before British singer and songwriter Harry Styles was part of the best-selling boy band One Direction, he was just a young musician growing up in England's Cheshire County.
Now that he's a solo artist and a global celebrity in his own right, Styles faces continuous paparazzi and fan scrutiny surrounding his love life. This includes recent rumors that Styles is dating actress Olivia Wilde, who is his co-star in the upcoming film Don't Worry Darling.
Yet in a recent interview, Styles revealed that he still thinks about his upbringing in the British countryside, including his first real girlfriend there.
Harry Styles' first girlfriend lived hours from where he lived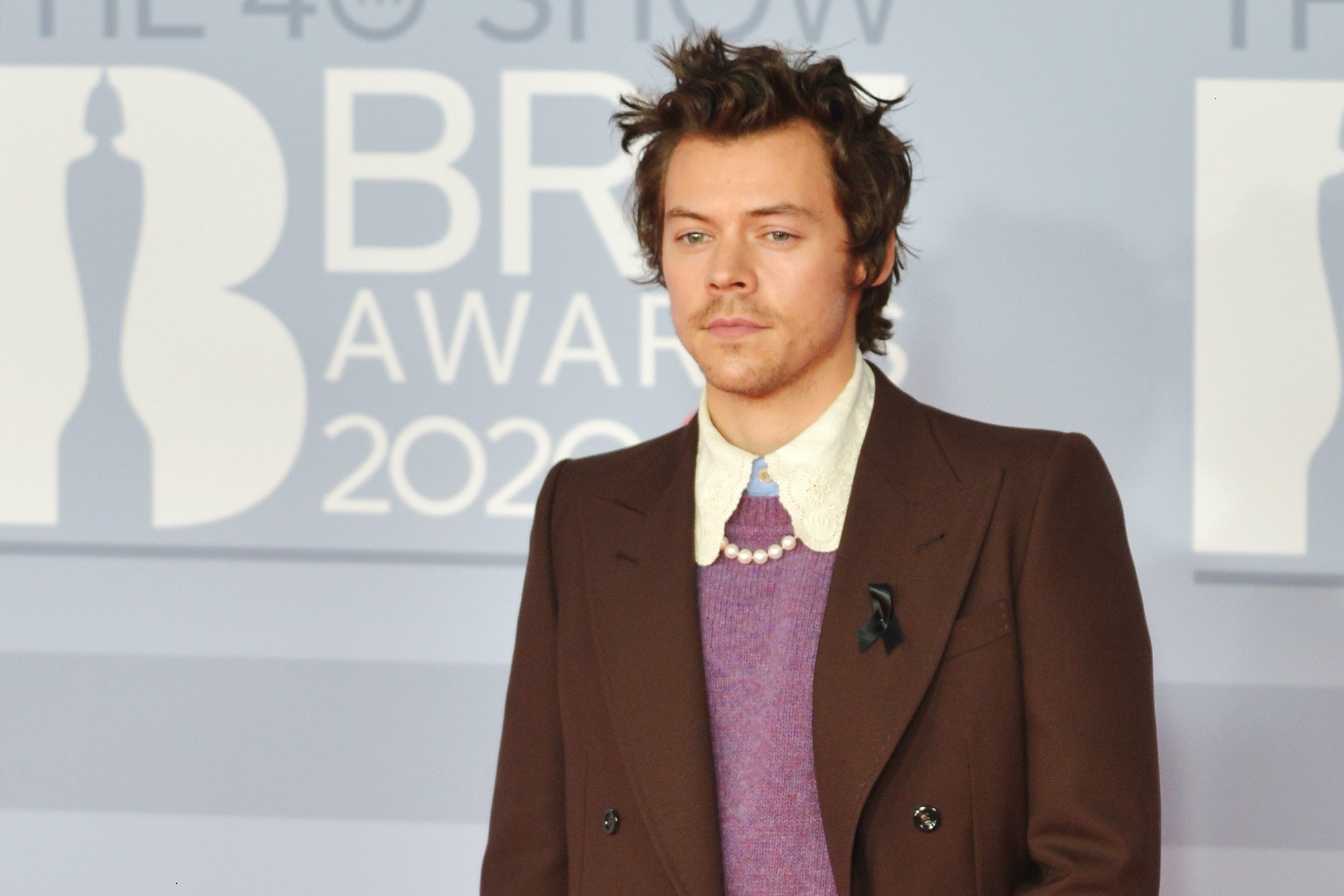 Styles was born in Bromsgrove, Worcestershire, which is approximately 120 miles from downtown London. However, much of Styles' formative years weren't actually spend in England's West Midlands region. "His parents, Des and Anne, divorced when he was 7 years old," explains Biography.com. "He and his sister Gemma were brought up by their mother in the town of Holmes Chapel in Cheshire."
"Styles attended Holmes Chapel Comprehensive School," adds the outlet. "After school and on weekends, Styles worked at the W. Mandeville bakery in Holmes Chapel."
It was here that Styles says he first fell in love, saying in an interview with Rolling Stone that it was during this time that he had his "first proper girlfriend."
"There was also a little bit of mystery with her because she didn't go to our school," says the celebrity. "I just worshipped the ground she walked on. […] I was 15. "
According to Styles, his first girlfriend lived a one-and-a-half-hour train ride away and he'd only get to see her on the weekends. "I'd finish on Saturdays at 4:30 and it was a 4:42 train, and if I missed it there wasn't one for another hour or two," Styles tells Rolling Stone. "So I'd finish and sprint to the train station."
Styles remembers that he spent more than half of the money he made just on train tickets to see his girlfriend. But that's not the only thing he remembers about her.
Styles still fondly remembers his girlfriend's perfume
To this day, Styles says he remembers the little things about his first girlfriend, and especially how she smelled.
"I smell that perfume all the time," he reminisces. "I'll be in a lift or a reception and say to someone, 'Alien, right?' And sometimes they're impressed and sometimes they're a little creeped out. 'Stop smelling me.'"
According to People magazine's investigative reporting, the exact perfume that Styles is talking about is Alien by French fashion designer Thierry Mugler. Mugler first released the scent in 2005. People describes the fragrance as "a mix of warm florals."
Fans continue to track all of Styles' relationships since his first girlfriend
Now that Styles is a world-renowned singer and actor, his love life is constantly in the spotlight. "Harry Styles has been in the public eye for years, and he has been a heartthrob the whole time," reports Seventeen. "So, it's no surprise that his list of exes is about as long as a CVS receipt and includes models, actresses, and more models."
The publication highlights some of Styles' most prominent relationships and exes, including X Factor presenter Caroline Hand, who was 31 when the then 17-year-old Styles first started dating her. Other past girlfriends include American model Emma Ostilly, British actress Emily Atack, reality star Caggie Dunlop, and the much-talked-about stint with American singer Taylor Swift.
Most recently, media stories have noted that Styles is dating movie co-star Wilde. 
"Harry Styles and Olivia Wilde went public with their relationship when they attended a wedding together back in January 2021," notes Seventeen, adding that  the relationship got "serious quickly" and the two have an "intense connection."