Hartley Sawyer's Racist Tweets Were 'Not Shocking' to 'The Flash' Co-Star Danielle Nicolet — Here's Why
Many fans of The Flash were surprised when offensive tweets from Hartley Sawyer, who plays Ralph on the show, surfaced. Several posts on his personal Twitter account contained comments making light of sexual assault and racism. The discovery of the derogatory content led to him being fired from The Flash as detailed by Newsweek. At least one co-star, Danielle Nicolet, was not shocked by the development. Here's why.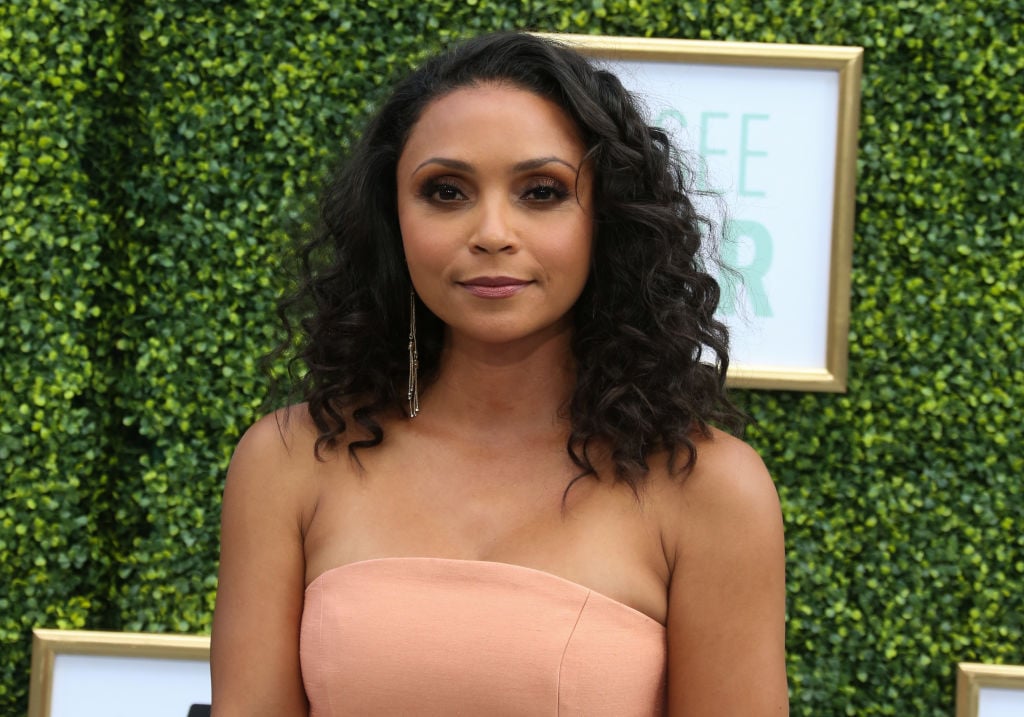 Danielle Nicolet and Hartley Sawyer worked together on 'The Flash' for several years
Nicolet originated the role of district attorney Cecile Horton as a guest star on The Flash Season 1. The actress then transitioned from guest to recurring status during seasons 3 and 4 until being promoted to series regular in season 5. She has remained on the series since then and is expected to return for the seventh season.
Sawyer joined The Flash in a recurring capacity during season 4, and like Nicolet, was bumped up to a series regular role in seasons 5 and 6. Because both of their characters became members of Team Flash, Nicolet and Sawyer shared many scenes. But Nicolet noted her total lack of surprise when her former co-star was called out for offensive social media posts.
Nicolette responded that Sawyer's tweets were 'not shocking,' and here's why
The revelation of Sawyer's racially charged comments came during an era of social unrest ignited by the death of yet another unarmed Black person, George Floyd, who died while in police custody. The Flash showrunner, Eric Wallace, took swift action and tweeted a statement confirming Sawyer's dismissal in light of the actor's inflammatory social media posts. In his tweet, Wallace also reiterated his commitment to equality and bringing "permanent change to the work environment on The Flash."
In an Instagram post, Nicolet addressed the issue of racism in the workplace and once again brought attention to the Black Lives Matter movement. She also explained why she wasn't shocked by her former Flash co-star's words. Still, she offered forgiveness and a challenge to "do better." Check out Nicolet's entire statement below.
It's a heartbreaking fact of life that today is not the first time I have learned that someone I know, or work with, is not necessarily who they present themselves to be. At least not to MY face… My Black Face… It's sad and disappointing, but it's not shocking. This is a significant part of the black experience, and also being a woman.

If we learn nothing from the events that have arisen from George Floyd's brutal murder, it is that this SHOULDN'T be our experience. It CANNOT be. Not Anymore. It is NOT OKAY to allow a culture of racism, misogyny, homophobia and anti-Semitism to thrive in the workplace, at the dinner table or on social media.

I hold no ill will toward my former castmate, or anyone who is on their journey toward self-betterment. As an African American woman, I was raised to "forgive them, for they know not what they do". Forgive is what we must do, because without it the pain is too much to bear, and without it we stifle our growth as compassionate human beings.

That said, when you know better, you are required to do better. These past few weeks have been a crash course for this country. I, and every other African American expect better moving forward. Because we matter. BLACK. LIVES. MATTER. Please take a look at the statement from our fearless leader [Eric Wallace] — who's said what needs to be said better than I ever could.

Danielle Nicolet via Instagram
The Flash is currently on hiatus but will return with season 7 during the 2020-2021 broadcast season. Fans who want to catch up on previous seasons can stream the show on Netflix.