Has Ariana Grande Gotten Plastic Surgery?
One of the most famous pop singers of recent times is Ariana Grande. After her time on Victorious, she became a superstar with her music.
One of the most famous pop singers of recent times is Ariana Grande. After her time on Victorious, she became a superstar with her music. Last year, she gave fans a preview of a new track that she is working on. The 45-second clip left fans wanting more. 
Some began wondering if Leon Thomas III did a collaboration with Grande. The singer's new music is not the only subject fans are theorizing over. Rumors have spread on whether Grande has had plastic surgery. 
Ariana Grande found success in music
Grande was born on June 26, 1993, in Florida. She has been performing on stage since she was young. As a child, the 27-year-old singer learned how to sing and act. At the age of 15, Grande made her way to Broadway before landing small roles in television shows. 
Later, Grande got cast to play Cat in Victorious before doing an iCarly crossover spin-off series titled Sam & Cat. However, the actress would move on to begin a career in music. Her first album was Yours Truly, which became a hit among listeners. 
Grande continued to release music that topped the charts. Other albums include My Everything, Dangerous Woman, and Thank You, Next. The pop singer has received numerous Grammy nominations and won several MTV Video Music Awards. Grande's tours are a huge source of revenue, with each one earning her millions. 
Despite her successful music career, Grande still does act on occasion. The singer made a guest appearance in Scream Queens in 2015.
Rumors suggest Ariana Grande received plastic surgery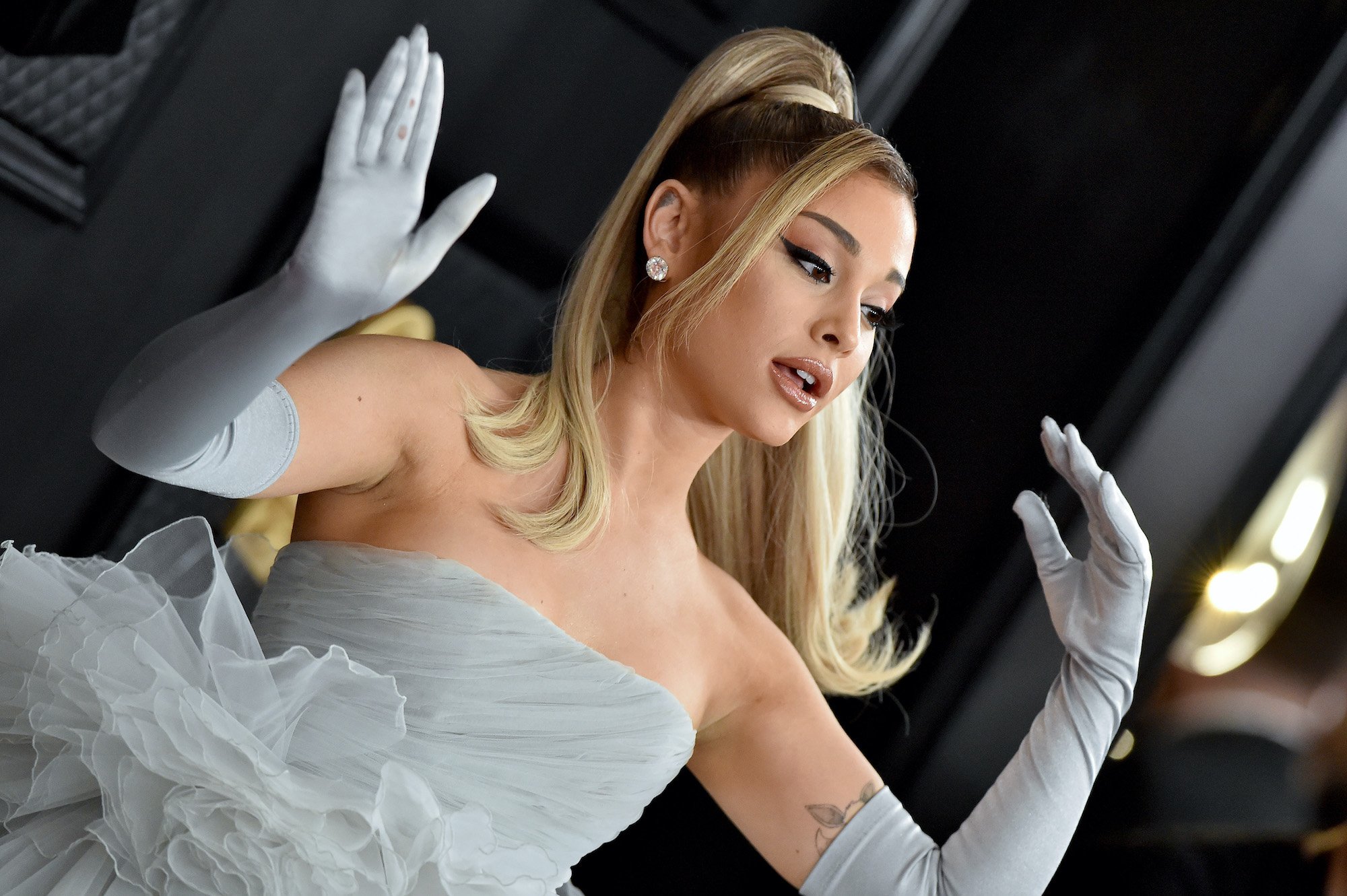 10 years can completely change a person's appearance. Grande may have looked fresh-faced in 2008, but she revamped her whole look since then. The pop singer mastered the art of makeup and sports a signature ponytail. It is easy to see how she has become an influencer on social media and in real life. 
Like every celebrity, Grande has met various rumors and addressed some of them. With such a glow up, some fans began to speculate that she had gotten plastic surgery. Some people compared old photos to her more recent ones to look for clues. 
There are various cosmetic surgery options that a person can choose to improve their looks. According to MSN, some people have claimed Grande received breast implants, lip injections, and a brow lift. These are common surgeries that people have gotten. 
Thousands of women make the choice of getting work done on their bodies. Still, it is a popular type of gossip among fans. Regardless, Grande remains an icon for many others. 
Ariana Grande denies rumors of cosmetic surgery
Rumors about plastic surgery are frequent among celebrities. Many people have wondered if several members of the Kardashian-Jenner family received Botox or breast implants. Kylie Jenner denied getting anything other than fillers and stated that her face was the result of makeup. 
Grande opened up about rumors surrounding possible plastic surgery. She has denied all claims about getting work done on her. Since a lot of people use a photo of her 14-year-old self for comparison, the pop singer mentioned that her difference in appearance was due to puberty. 
"That's why I'm on the cover of [a] magazine and they're saying I got plastic surgery. G*****, puberty went nice. It came late, but she finally came through for me," Grande stated in a 2014 video. 
Only Grande knows if she had cosmetic surgery or not, and it will be her choice to tell people if rumors are true. Perhaps, she achieved such a look using makeup as Jenner did.