Has Ben Affleck Ever Dated Anyone Who Wasn't Famous?
Ben Affleck has been through plenty of high-profile relationships over the years. From Jennifer Lopez and Gwyneth Paltrow to his former wife, Jennifer Garner, Affleck always seems to have an A-list celebrity at his side. And Affleck can now add his Deep Water co-star, Ana de Armas, to the list. But has he ever dated anyone who is not famous in Hollywood?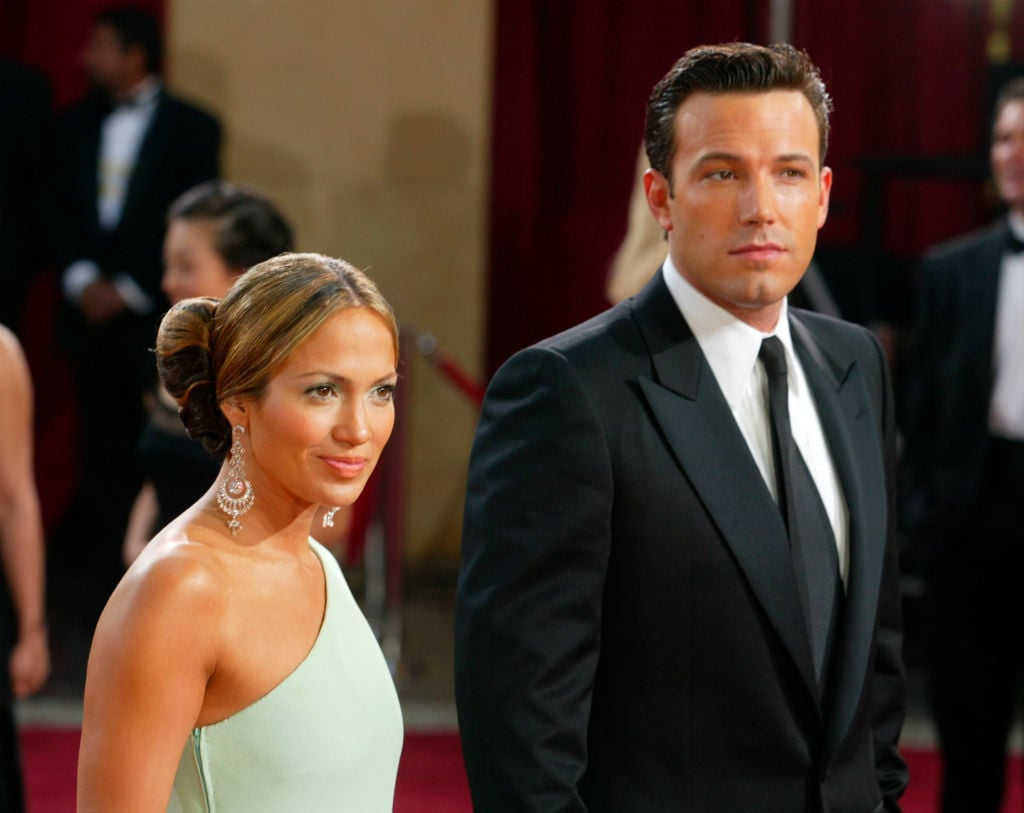 Inside Ben Affleck's early quest to find love
Affleck's first notable relationship was in the 1990s when he started dating Cheyenne Rothman, who may have been his first love. The pair supposedly met at a summer camp when they were in high school and immediately hit it off.
Affleck and Rothman experienced plenty of ups and downs before ending their romance in 1997. Rothman is a director and producer in Hollywood, though she is easily the least famous person in Affleck's dating history. Everyone else Affleck has dated is pretty much a household name.
Following the end of his romance with Rothman, Ben Affleck started seeing Paltrow. After collaborating on Shakespeare In Love, the two parted ways. They got back together during the production of Bounce but ultimately called it quits in 2000.
From there, Affleck sparked up a romance with Lopez on the set of Gigli. They got engaged in 2002 after Lopez finalized her divorce from Cris Judd. Their engagement lasted less than two years and the pair split in the winter of 2004.
Affleck and Garner's marriage was his most successful relationship to date. The couple tied the knot in 2005 and went on to have three children, Violet, Seraphina, and Samuel. They sadly announced their divorce in the summer of 2015.
Affleck moves on after divorce from Garner
It did not take long for Affleck to dip his toes in the dating pool after his split from Garner. According to Us Magazine, sources claim that Affleck's relationship with Saturday Night Live producer Lindsay Shookus started when he was still married to Garner, though none of the parties involved have confirmed the rumors.
"They were having a full-blown affair," an insider dished. "They were sleeping together, sending each other cute texts and meeting up whenever they could."
Affleck and Shookus did not come clean about their relationship until the summer of 2017. At the time, they rented an apartment in New York City and moved in together. Their relationship, however, only lasted another year and by the summer of 2018 they had split.
After Shookus, Ben Affleck started seeing Playboy model Shauna Sexton, a fling that only lasted two months.
Things slowed down for Affleck following his romance with Sexton. The actor stayed very low key until he was spotted hanging out with his Deep Water co-star, Ana de Armas, a few weeks ago in Cuba. Fans later witnessed the pair engaging in some PDA while leaving the country.
Ben Affleck is still on good terms with his exes
Many of Affleck's relationships ended on a sour note, but he has remained in good standing with most of his exes.
In 2019, for example, Affleck praised Lopez after she was not nominated for an Academy Award for her most recent project, Hustlers.
"She should have been nominated. She's the real thing. I keep in touch periodically with her and have a lot of respect for her," Ben Affleck shared. "How awesome is it that she had her biggest hit movie at 50? That's f**king baller."
Affleck has also remained in close contact with Garner, who lent a hand in his journey to sobriety. In an interview from 2017, Affleck revealed that Garner has always been there to help "get through to him."
When it comes to falling in love, Ben Affleck recently told Diane Sawyer that he is looking for a relationship that is "deeply meaningful." Considering what we have seen so far between Affleck and de Armas, he may have found what he is looking for.
Has Affleck found love again?
At the end of March, Affleck and de Armas were caught enjoying a walk in Los Angeles. According to Daily Mail, eyewitnesses caught the couple looking very much in love, sparking talk that things are getting serious.
The Knives Out star rocked a pair of jeans and dark tank top for the romantic outing, while Affleck wore a button-down shirt. At one point, Affleck as caught putting his hand over de Armas' derriere.
Ben Affleck and de Armas have not commented on the rumors surrounding their relationship and are currently self-isolating on Los Angeles.