Has Beyonce Acted in Anything Before 'Lion King'?
Beyonce took part in the live-action 'Lion King.' Learn more about Queen Bee's acting past.
Having Beyoncé involved in the new CGI photorealistic The Lion King is such a huge event that many might assume it's her first real and true Hollywood "debut." It isn't, but it's certainly a highlight of her film career so far unless you include her music videos as essentially short films.
As far as feature films are concerned, Beyonce has done more than you think as an actress and a voice-over artist. She hasn't done a feature film in six years, though, unless you count her documentary Homecoming from last year.
Those of you just now catching up on her acting career might be surprised to learn she was more into comedy at one time. It wouldn't hurt to see her re-nurture this after Lion King.
Beyonce's debut movie project was a musical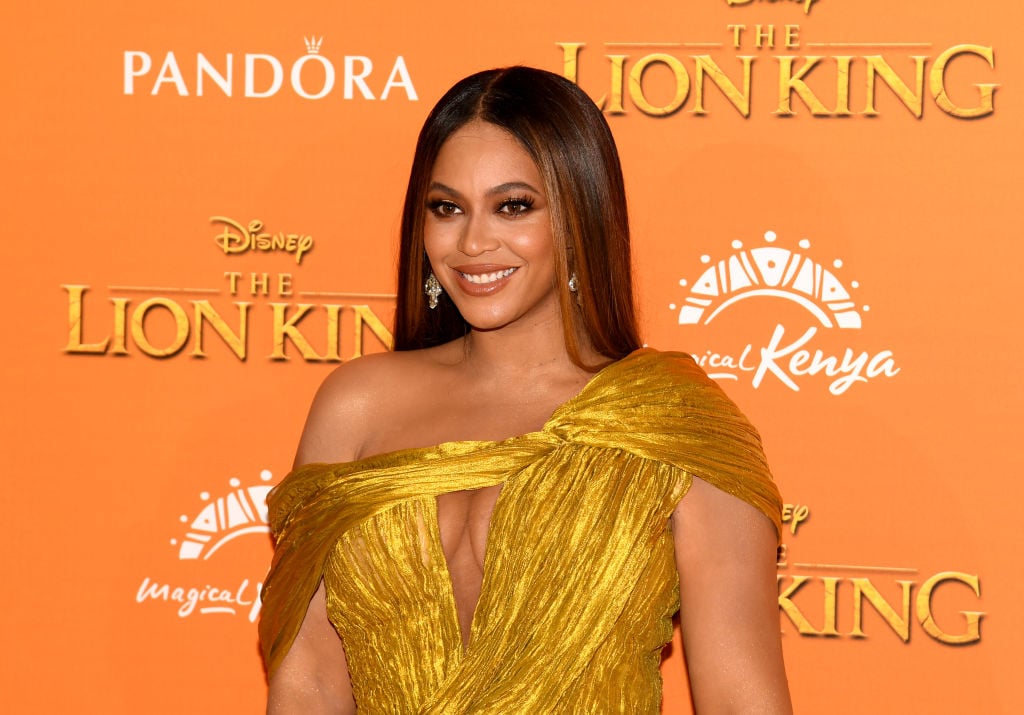 No doubt the entire first half of Beyoncé's film career has been virtually forgotten by more casual fans. Some of you may not remember Beyonce landed on the big screen first in a 2001 direct-to-video musical adaptation called Carmen: A Hip Hopera. While she was the lead in this, it was two years before she became a phenomenon as a solo artist.
Most of the public still knew she'd be a big star while part of Destiny's Child. Going into the movies first might have spread the idea she was gunning for an acting career ahead of creating music. Eventually, she realized putting the latter before the former would be a smarter strategy, including integrating the two as other iconic artists have.
Even before this occurred, she decided giving comedy a try could be one of the best ways of getting her acting skills noticed. The good news is she was not bad at comedy.
The comedy phase of Beyonce's career
A year before Beyonce won that giant barrel of Grammys for her first solo album (Crazy in Love), she was co-starring with Mike Myers in Austin Powers in Goldmember. As a second sequel in the Austin Powers franchise, Beyoncé played Foxxy Cleopatra as a parody of Bond Girls and Austin's new sidekick.
If you remember back to this movie, you'll remember how easily she fit in, despite setting such a serious persona in the music industry. Back then, she was more open to showcasing a comedic image without the worry of maintaining music superstardom.
Not to be undeterred proving herself as a dramatic actress either, she appeared in The Fighting Temptations a year later, outside of really being a comedy. The Pink Panther (co-starring with Steve Martin) was the last time we saw her in a live-action comedy film.
She went in a new direction through the end of the 2000s, co-starring in three drama films and a couple of documentaries.
Beyonce appeared in music-related dramas
Two drama films where Beyoncé made some memorable turns was in 2006's Dreamgirls and 2008's Cadillac Records. Both of these were more or less biographical stories, with the former being the only fictional one.
Only in the 2009 Obsessed did Beyonce turn in a straight dramatic acting performance as part of an ensemble. Some think one pivotal dramatic scene where Beyonce's character confronts her husband (Idris Elba) about cheating is straight out of later reality when dealing with Jay-Z's infidelity. Maybe this movie spooked her because she hasn't made a fictional movie drama since.
Since then, she's only done voice work in the CGI-animated film Epic, made Homecoming, then sprinted into voicing Nala in The Lion King.
Will Beyoncé do more acting now?
Despite mixed reviews about The Lion King remake, the soundtrack offerings she's provided with Donald Glover are through the roof as proof of how album tie-ins can help a film's box office fortunes. The Lion King will still likely make millions, opening the doors for Beyonce to do more movies, albeit at a very high asking price.
Then again, a new generation may be so enamored of her playing Nala, she may have to become Nala at all her live shows, essentially giving her the first taste of movie stereotypes. Appearing in a live-action comedy again poking fun at herself would be the best remedy.