Has Brody Jenner Ever Appeared On 'Keeping Up With the Kardashians'?
The Kardashian-Jenner clan is big. There are more siblings, step siblings, and half siblings than most people realize. While Kris Jenner, the momager of the family, is the biological mother of the most popular members of the family, she's also step-mother to Caitlyn Jenner's kids from her previous marriages. 
Kris's biological children are Kourtney, Kim, Khloe, and Rob Kardashian, as well as Kylie and Kendall Jenner. The Kardashian and Jenner girls are the ones who appear most often on Keeping Up with the Kardashians. Rob has appeared in the past, but he's been absent from the show for a while.  
But what about Kris's step-children?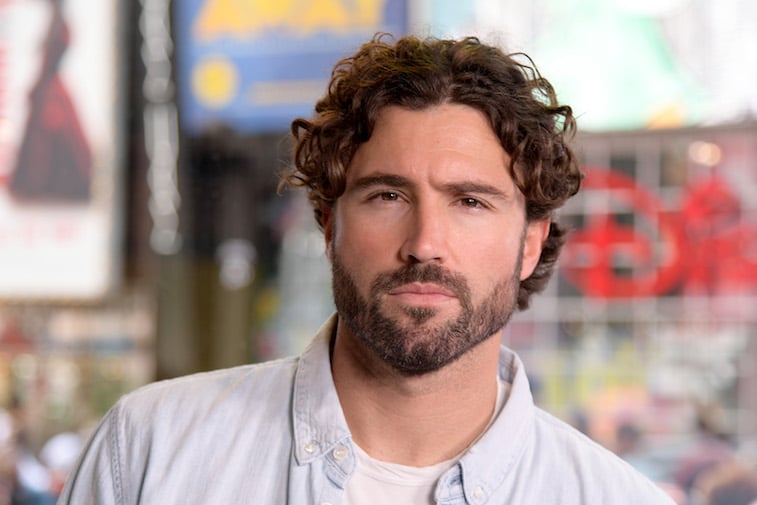 How many stepchildren does Kris Jenner have? 
Caitlyn Jenner also brought four children into the marriage. She was married twice before meeting Kris, and each union produced two children.
She had a son and a daughter from her first marriage. Burt Jenner and Casey Lynn Jenner, now known as Cassandra Marino, are also half-siblings to Kylie and Kendall. Cassandra and Burt are very private and live outside of the public eye.
Caitlyn had two boys from her second marriage. Brandon and Brody Jenner are the most famous Jenner children aside from Kylie and Kendall. Brody is a successful actor, and Brandon is in an indie-pop band.
We can't help but notice that even before they married, Caitlyn and Kris had one thing in common. They both followed similar naming conventions for their kids. Kris named all her girls names that start with K, like her name. Caitlyn named all her boys names that start with B, like her former name (Bruce). 
Have the Jenner boys ever been on 'KUWTK'?
According to IMDb, Brody Jenner has appeared in 11 episodes of KUWTK. It makes sense that Brody would appear, considering he's a reality TV star. He appears on The Hills. However, he had a falling out with his ex-step sister, Kim Kardashian.
Apparently, Kim sent Brody an invitation to her wedding without a plus one for his girlfriend Kaitlynn Carter. That upset Brody, and he didn't attend in a form of protest.
Carter would eventually marry Brody, but maybe not legally, and they would break up after a year. Carter was seen kissing Miley Cyrus in Italy shortly after Cyrus' split from Liam Hemsworth, so it seems like Carter has moved on.
It's a shame Brody jeopardized his relationship with his family over what would only amount to a fling. 
Brody has said that his family, including his younger sisters, are not supportive of him. Neither of them came to his 'wedding' with Carter.
For his part, Brandon has been in 13 episodes of KUWTK. There has always been drama with Brandon, Brody, and the rest of the Kardashian-Jenner clan, but that's to be expected with a big, blended family like this one.
Brandon may have had issues with his family in the past, but things are looking up. Sources say he and Caitlyn even spent Thanksgiving together in 2018.
Brandon doesn't see things the same way
Even though Brandon feels his last name may be hindering his music career, he doesn't blame his family.
Despite the fact that he hasn't always had a great relationship with Caitlyn, they've managed to mend things. He's grateful for his family's support of his music, including his younger sisters. 
There's so much drama going on in this family that it's hard to keep track of how they feel about each other from one day to the next. For now, it seems like Brody won't be on KUWTK again any time soon, but we can't be sure.