Has Demi Lovato's Boyfriend Max Ehrich Been (Not So) Subtly Tweeting About Her?
Multi-talented celebrity Demi Lovato has been focusing on her music lately, much to the joy of her many fans (known as Lovatics). As she continues to drop new singles and tease her upcoming seventh album, there's also been a renewed focus on her love life. And though she's been keeping quiet about her current relationship, her partner hasn't been able to stop himself from tweeting about her.
Demi Lovato and Max Ehrich have not publicly confirmed their relationship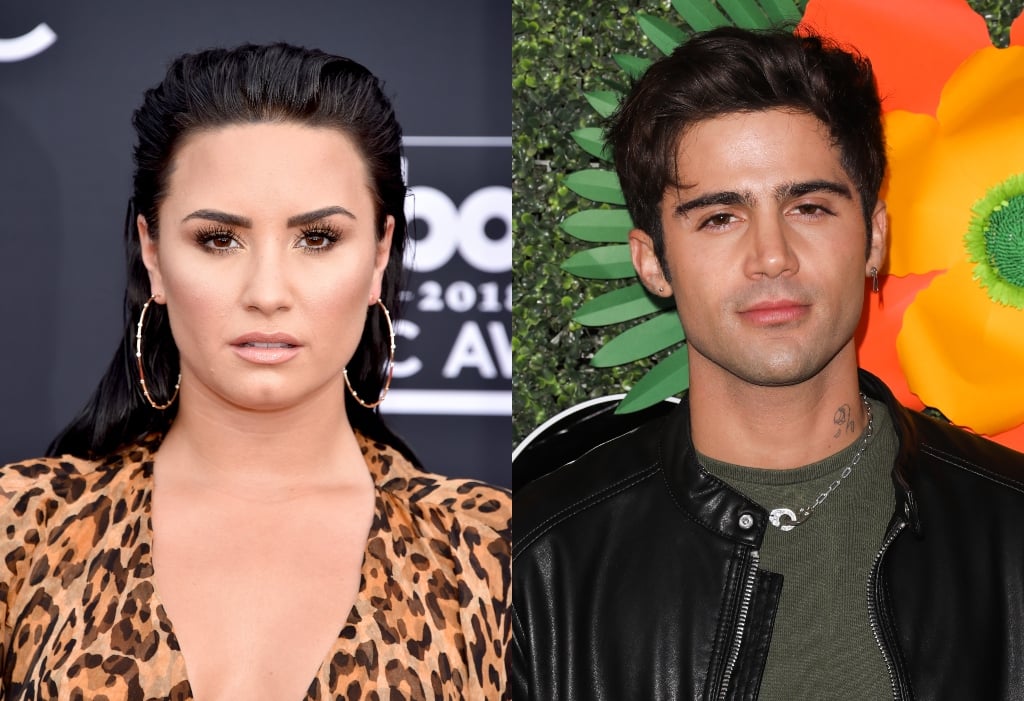 Lovato has had a number of public relationships in the past. She was previously linked to her Camp Rock co-star Joe Jonas, as well as That 70s Show actor Wilmer Valderrama for many years. The singer was last reported to be dating model Austin Wilson in 2019.
Though Lovato indicated that she's single in her recent Harper's Bazaar profile, that doesn't seem to be the case. In March 2020, it was revealed that she's dating Max Ehrich, an actor best known for the soap opera The Young and the Restless.
They're sheltering at home together
Despite keeping their relationship unofficial, it's become very obvious over the past month that Lovato and Ehrich are together. He shared a photo on March 23 and captioned it "when u realize u should've packed more for your quarantine stay," confirming he's not at his home. What's more, Lovato's reply, "Fine by me…" sends the message that she's happy to have him there (and not fully clothed).
Though Lovato has refrained from posting any photos that indicate who she's with right now, Ehrich hasn't been quite as careful. Lovato accidentally crashed an Instagram Live session a few days later, backing away from the camera when she realized she was in frame. However, he's shared a handful of pics of him cuddling with her dogs. Lovato commented, "My angels" to the above shot.
Ehrich has posted a lot about being in love
Not only is Ehrich not keeping his quarantine partner and location a secret, but he's also indicated that the two are getting serious. He's dedicated a handful of romantic musical performances to her, including Edwin McCain's "I'll Be," Coldplay's "Yellow," and Bob Dylan's "Make You Feel My Love."
If that wasn't enough indication of his feelings for Lovato, Ehrich's tweets are filled with the "L" word. "She is love," he tweeted on April 8. "Love is everything. Literally. Everything stems from love. So grateful," came a few days later, on April 13.
Is Ehrich thinking about proposing to Lovato?
Though they haven't been together very long, it appears as though spending all of this time together has sped things up. Us Weekly reports that "Max plans to propose to Demi after this whole pandemic is resolved and their families wouldn't be surprised by the proposal. They think they make a great couple."
Another source that spoke to publication said of Lovato, "The quarantine has been really great for Demi and her and Max have gotten so close. She's doing a great job at staying sober, healthy and taking care of herself." If these reports are accurate, there could be wedding bells in the air for Lovato and Ehrich in the next year or two.