Has Jada Pinkett Smith Had Plastic Surgery?
Jada Pinkett Smith has been considered beauty goals for as long as we can remember. Naturally, this has led to questions about how she achieves and maintains her look. Is it just good genes? Could she simply have a really good skincare routine? Or has she had plastic surgery?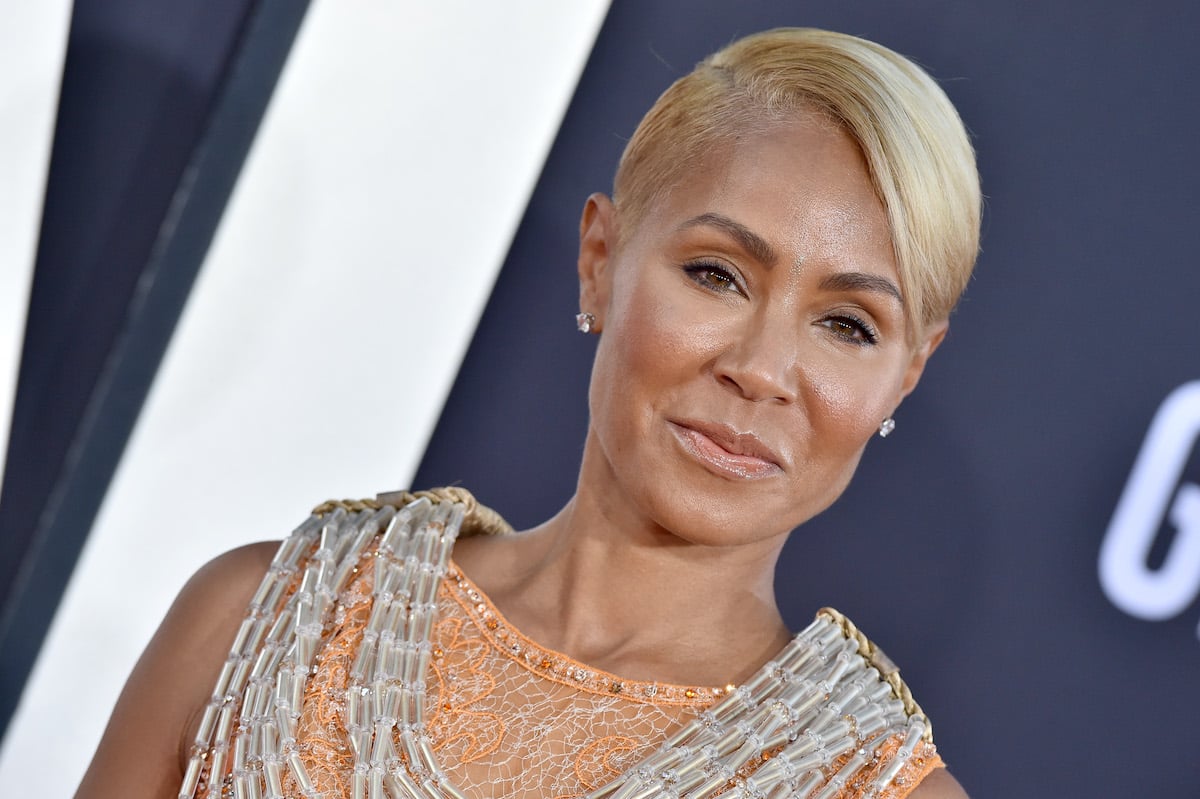 Jada Pinkett Smith is an Hollywood icon
Pinkett Smith got her big break when she was cast as Lena James in Bill Cosby's A Different World (1987-1993). The show served as a springboard for Pinkett Smith's career, with the actor going on to appear in 1994's A Low Down Dirty Shame with Keenan Ivory Wayans and the 1994 romantic drama Jason's Lyric.
The crime drama Set It Off (1996) pushed her to greater stardom, as it featured big-name stars such as Queen Latifah and Dr. Dre and was a great performer at the box office, earning $41 million against a $9 million budget.
Pinkett Smith continued to score acting jobs from there, including in The Matrix movies and Madagascar films. In total, Pinkett Smith has appeared in over 40 productions, earning her a net worth of $50 million (via Celebrity Net Worth).
Aside from her professional pursuits, which include her Facebook Watch show Red Table Talk, Pinkett Smith is known for her relationship with Will Smith. The pair married in 1997 following a two-year relationship and went on to have two children: Jaden, 22, and Willow, 19. At the time of this writing, the Smiths are still together and appear to be going strong.
RELATED: Inside Will and Jada Pinkett Smith's Jaw-Dropping, $42 Million Mansion
Has Jada Pinkett Smith had plastic surgery?
Pinkett Smith herself has never admitted to having plastic surgery. She told TODAY in 2018 that she had gotten steroid shots to help with hair loss but as far as going under the knife, she insisted her youthful look stems from "eating well, exercising, drinking water."
Still, there have been widespread rumors that Pinkett Smith has gotten fillers in her face, specifically around the cheek area.
After she was photographed in 2012 while promoting Will's Men in Black 3, plastic surgeon Dr. Anthony Youn (who has never serviced Pinkett Smith) spoke to Radar Online about the procedures he believed she might have received.
"The Hawthorne star appears to have returned to the hospital for a little plastic surgery, causing her cheeks to look plumped up," Youn said. "I suspect that she's undergone injections of fat into her cheeks, possibly taken from her buttocks. It's also possible that this dramatic change in her appearance is due to surgical augmentation with solid silicone cheek implants."
But The Daily Mail reported at the time that Smith had refused to say whether she had received any procedure.
Although some are convinced that her appearance has changed, one thing is for sure: Pinkett Smith looks great.
RELATED: How Will Smith Got Back Into Shape After Extreme Weight Gain