Has Jennifer Lopez Collaborated With DaBaby?
Jennifer Lopez is fresh off a show-stopping Super Bowl halftime show performance with Shakira.
While many wanted Ja Rule to come out during the set, has Lopez collaborated with another huge rapper that is making waves right now? The connection between Lopez and DaBaby may make more sense than you think.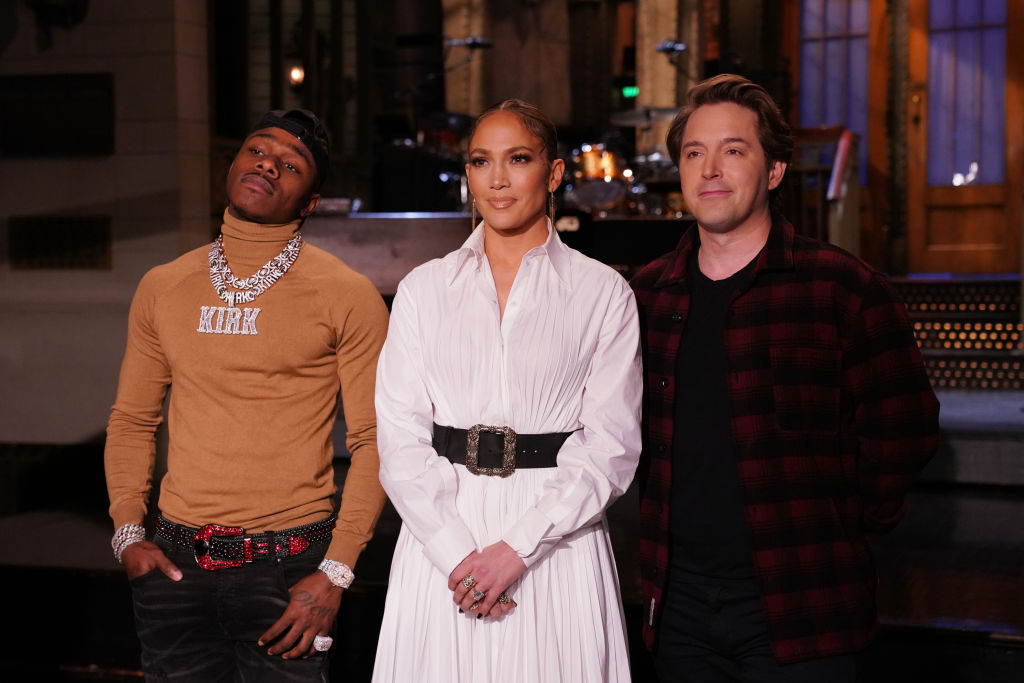 DaBaby is one of the hottest rappers of the moment
DaBaby, whose real name is Jonathan Lyndale Kirk, had an incredible 2019. He was one of the biggest new artists of any genre for the year.
The Charlotte-bred rapper was first featured on the XXL Freshman Class of 2019 list before she ascended to pure superstardom.
He released two top-ten albums in 2019, one of them being Kirk, which reached No. 1 on the Billboard Top 200 albums chart. His single, "Suge," taken from the album Baby on Baby, reached No. 7 on the Billboard Hot 100.
The song was also nominated for two Grammy Awards in the categories of Best Rap Performance and Best Rap Song.
Jennifer Lopez and DaBaby were on 'Saturday Night Live'
Though Lopez and DaBaby have not released a track together, they were both on Saturday Night Live late last year. Lopez was the host and DaBaby as the musical guest.
Could Lopez and DaBaby have booked studio time together while they were in New York and both on the show? There's no telling what could have happened, but, it wouldn't be out of the realm of possibility if they did.
Lopez has a very huge history of working with rappers and creating hip-hop music, so don't be surprised if you hear a J. Lo and DaBaby track on the radio one day.