Has Joe Rogan Been in Any Movies?
People are aware Joe Rogan has a very impressive resume, but aren't sure just how far his acting career has gone. Has Joe Rogan ever started in any movies?
When it comes to the entertainment industry, Joe Rogan has done a little bit of everything. Back in the early 2000s, he was most known for hosting the hit competition show, Fear Factor. 
But throughout the years, Rogan has proved that he is much more than just a TV host. He has been a commentator for UFC, as well as an actor, producer, and a comedian.
While many people are aware that Rogan has a very impressive resume, they are not sure just how far his acting career has gone. Has Joe Rogan ever started in any movies? Keep reading to find out.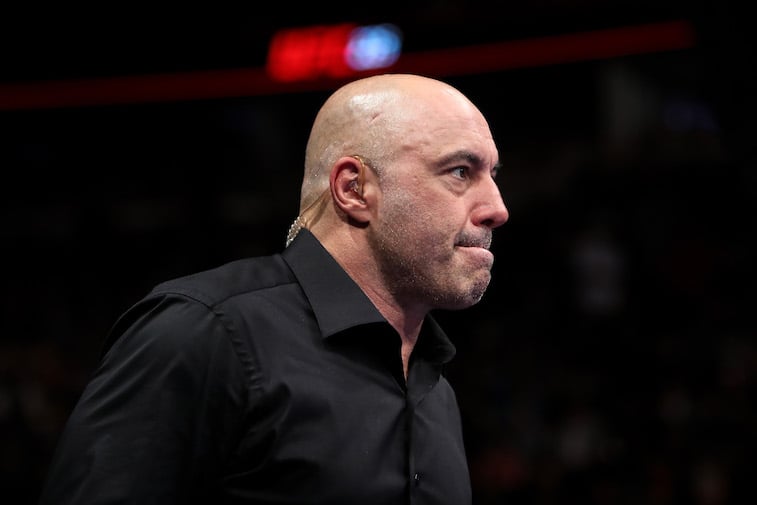 Joe Rogan has always love to fight
According to Black Belt Magazine, Rogan has loved mixed martial arts since he was a little kid. When he was just 15 years old, Rogan started competing in taekwondo competitions and had won his first U.S. Open grand champion title at the age of 19.
Because of his love for professional fighting, a large part of his career has been based around professional mixed martial arts fighting. In 1997, he became a commentator and interviewer for the UFC. 
Rogan has said that if it wasn't for martial arts, he would not be the man  that he is today.
"I wouldn't have achieved anything in life it wasn't for martial arts," Rogan had told the Black Belt Magazine. "Martial arts was definitely the best vehicle for me to develop my human potential. I developed so much discipline and so much insight about life that I don't think I would have really learned otherwise."
Today, martial arts is still a big part of his life and he still competes in taekwondo competitions. In fact, for the last four years, Rogan has been the full-contact taekwondo champion in Massachusetts.
Joe Rogan also loves comedy
When Rogan wasn't busy winning taekwondo tournaments, he was busy pursuing a career in comedy. In 1988, Rogan performed his first stand-up comedy routine at a local club's open mic night. Since then, he had became hooked on comedy and found that he loved to make people laugh.
He got his first job on the hit 90s sitcom News Radio in 1996. On the show, he played a funny and witty handyman named Joe Garrelli that fixed things around the studio of a popular talk radio station.
He also appeared on a few other shows, like Mad TV, The Man Show, and Hard Ball. 
In 2001, Rogan stepped away from comedy for a little while to host Fear Factor. He has also hosted his own show on the Syfy network called Joe Rogan Questions Everything in 2013.
In addition to all of his other entertainment roles, Rogan is also the host a podcast entitled, The Joe Rogan Experience. His popular podcast has been airing since 2009 and he covers a variety of topics, including entertainment and mixed martial arts.
Has Joe Rogan been in any movies?
Since the mid-80s, Rogan has had a very busy career. With all of the other projects that he has had throughout the years, it seems like he wouldn't have the time to be on the set of a major motion picture.
However, somehow, Rogan was able to make time in his busy schedule and has actually been featured in a few different movies.
The first movie that Rogan started in was called Here Comes The Boom and it was created by his good friend, Kevin James. The movie mixes mixed martial arts and comedy together and James had said that his friendship with Rogan was what made him want to do the movie.
"It really came from Joe Rogan and I talking," James had said. "I've always wanted to try to incorporate some mixed martial arts into a movie, and Joe and I were talking about how we could make it a comedy. It seems difficult to do without making it goofy goo jokey… The challenge was just kind of getting a real blend of comedy and real moments and also infusing that with real MMA."
Rogan also appeared in another movie with his pal Kevin James in 2011, when he was cast to play the role of Take in the movie Zookeeper.