Has Khloé Kardashian Made Up with Nipsey Hussle's Longtime Girlfriend Lauren London?
Khloé Kardashian and Lauren London were two peas in a pod, but their relationship eventually seemed to change. Though they weren't exactly BFFs, they used to hang out a lot and supported each other in major life moments. But around 2016, they allegedly stopped being friends.
After years without any public interaction, London was recently spotted at an event Kardashian threw, sparking rumors that they might have reconciled.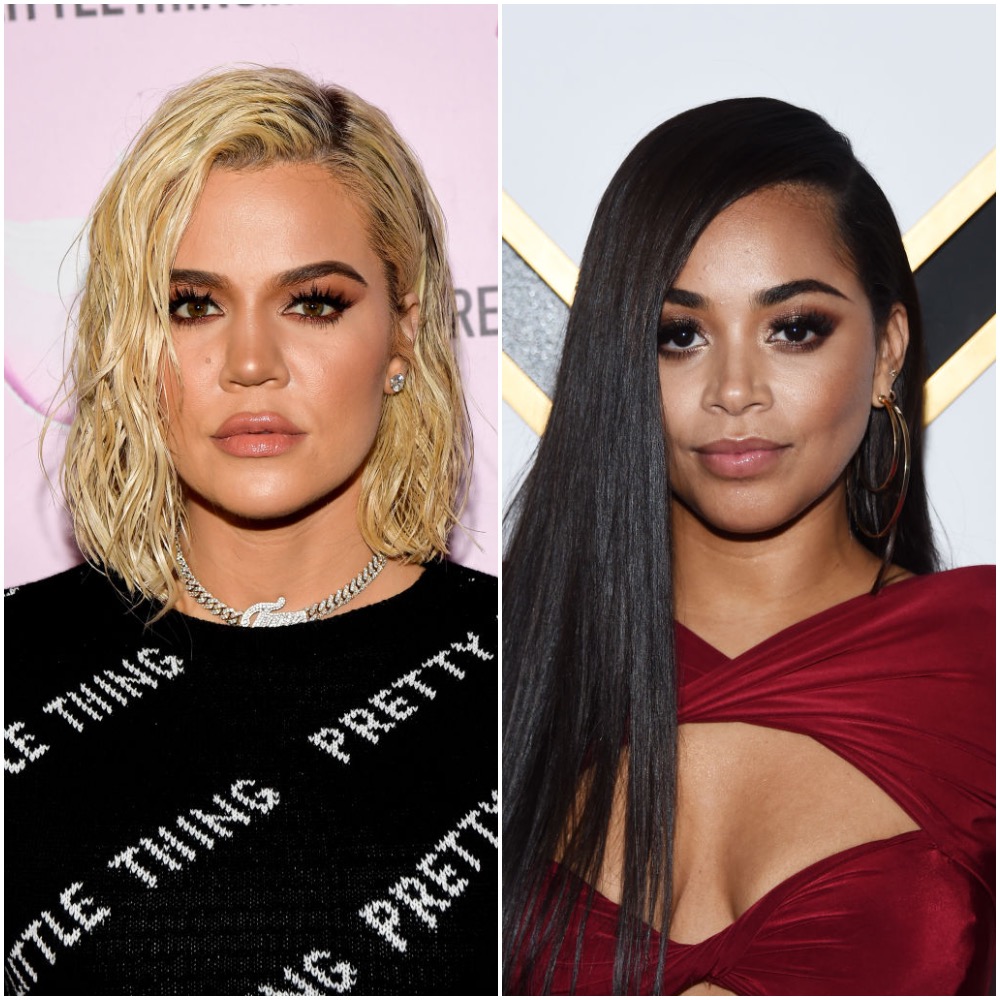 A closer look at Khloé Kardashian and Lauren London's relationship
It's unclear how they met, but Kardashian, 35, and London, 35 have known each other at least since their mid-20s. Both live and grew up in the Los Angeles area.
The world first learned of their relationship in 2009 when Kardashian threw a baby shower for London. The actress had been expecting a son, Kameron, with rapper Lil Wayne, whom she secretly dated off and on from 1998 to 2009. Kourtney Kardashian told People that her sister had the celebration at Kris Jenner's home, describing it as a "big" event.
Also in 2009, London attended and served as a bridesmaid in Kardashian's wedding to Lamar Odom. She was seen standing among the Kardashian sisters and their mutual friend, Malika Haqq, in footage that aired on an episode of the reality star's show, Keeping Up with the Kardashians.
They remained friends in the years that followed and were sometimes seen spending time together in public. Their last public appearance together was seemingly in 2015 when they partied at Las Vegas' 1OAK Nightclub with a group of their friends, including Haqq and singer Cassie.
Rumor has it that Khloé Kardashian and Lauren London fell out the next year
After years of friendship, Kardashian and London suddenly stopped being seen together. There's no definitive reason for this, but there's a lot of speculation that the two had a falling out in 2016 when Kardashian allegedly started romancing R&B singer Trey Songz.
London had been linked to Songz in the past but denied ever having a relationship with him. She said things were casual, though he sang a different tune. Songz said in a 2012 interview that they had been lovers before and told The Breakfast Club in 2014 that he used to be in love with London.
After Kardashian reportedly got caught making out with Songz at a club in 2016, London posted a cryptic video about "fake b*tches" that many people interpreted as a dig at Kardashian. Cassie appeared in the clip and backed her friend.
Despite feud rumors, Kardashian and London never broached the subject, making it tough to know what really happened between them. Kardashian did, however, show London some love on social media following the March 2019 death of her boyfriend, Nipsey Hussle, with whom she shares a son, Kross. The message was viewed by some as an olive branch.
Lauren London just attended a party Khloé Kardashian held for Malika Haqq
Over the weekend of Feb. 7, Kardashian hosted a baby shower for her bestie, Haqq, who is expecting a baby boy with rapper O.T. Genasis. Among the guests were many of their mutual friends, including London, Cassie, and Kimora Lee Simmons.
The party was teddy bear-themed and followed a caramel color scheme. In an Instagram photo that Haqq shared from the event, the expecting mom is seen posing with London in front of a balloon wall and bear decorations as the ATL actress cradles her belly. The picture is the 8th one in the gallery below.
"1st party thrown in my honor and I am truly floored," Haqq captioned a photo with her girls. "I couldn't be happier that my son is the reason for this beautiful occasion. The attention to detail, overall soft textures and use of nudes was a beautiful surprise. I'm still overwhelmed with joy by this dream of a day. Special THANK YOU to my sister, my @khloekardashian."
Though they were not photographed together, it's easy to assume that Kardashian and London at least crossed paths and exchanged pleasantries. Maybe we'll hear more about the two of them soon.