Has 'Outlander' Star Caitriona Balfe Ever Won An Emmy?
The Starz time-traveling drama Outlander has one of the largest fan bases of any show on television, and it's not just because of the mesmerizing storylines based on Diana Gabaldon's popular book series. Stars Caitriona Balfe (Claire Randall Fraser) and Sam Heughan (Jamie Fraser) have earned the love and adoration of millions of fans thanks to their captivating and passionate performances, but has Balfe ever received any recognition from Emmy voters?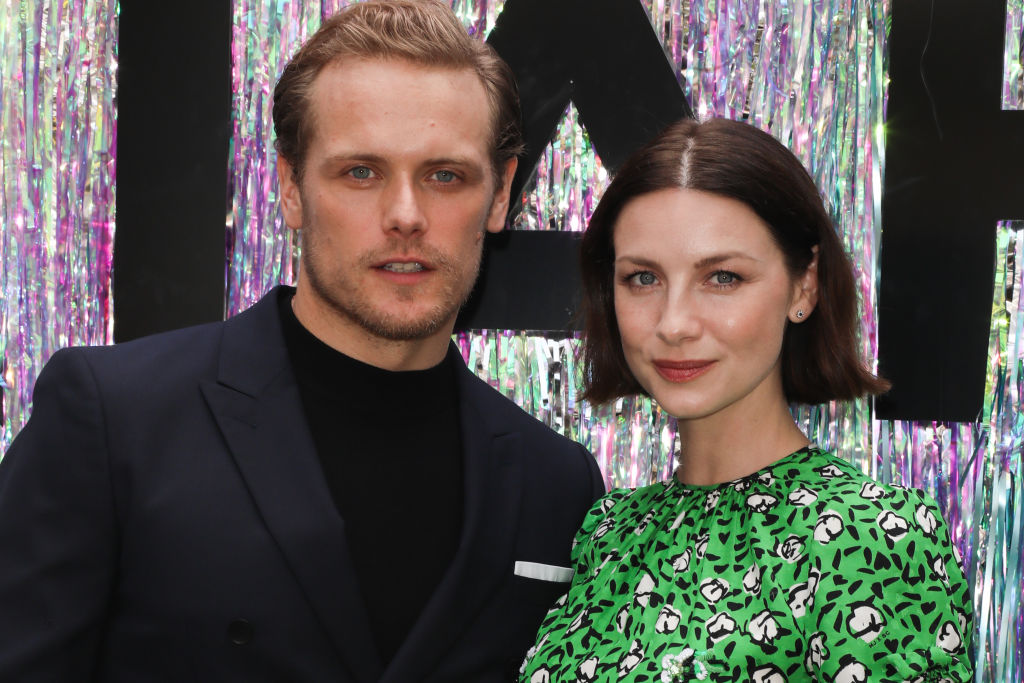 Outlander completed snubbed in 2019
When the Television Academy announced this year's Emmys nominations earlier this summer, Outlander was completely missing from the list. It didn't get a nomination for any craft or technical categories like costumes, hairstyling, makeup, production design, or musical composition, and it was also cut out of the directing and writing categories.
Those snubs were bad enough, but it got even worse. The academy completely ignored both Balfe and Heughan in the lead acting categories, didn't mention Richard Rankin (Roger Wakefield) or Sophie Skelton (Brianna Randall Fraser) in the supporting actor categories and left Outlander off of the list of Outstanding Drama Series nominees.
Starz submitted episodes from season 4 of Outlander for consideration, as it ran between November 2018 and January 2019. This was the first time since the show premiered that it received zero Emmy nominations. In fact, the entire Starz network didn't get any love from the academy.
During its first three seasons, Outlander has received nominations for Best Music Composition (2015), Best Production Design (2016), and Best Period Costumes (2016, 2018), but the show has not yet scored a victory.
Sam Heughan wins Saturn Award for Best Actor
Heughan may have been overlooked by Emmy voters, but the Academy of Science Fiction, Fantasy, and Horror Films – who hand out the Saturn Awards – absolutely love him. Heughan recently won the Saturn Award for Best Actor in a Television Series. And, even though he wasn't able to attend the awards ceremony in Hollywood because he was shooting Season 5 of Outlander, he sent a video message thanking voters.
Heughan also took to social media and posted a message of thanks.
"Thank you @saturnawards and to everyone that voted! What a fantastic honour, to be surrounded by all those great actors, wizards, goblins, gangsters, zombies and aliens!" Heughan wrote on Instagram.
Balfe also took the opportunity to congratulate her on-screen husband, writing in the comments, "Oh yeah!!!!! Always knew you were out of the world !!!! Congratulations telehubby."
According to the International Business Times, this was Hueghan's fifth nomination at the Saturn Awards for Best Actor in a Television Series, and it was his first win. He beat out Grant Gustin (The Flash), Kit Harington (Game of Thrones), Andrew Lincoln (The Walking Dead), Seth MacFarlane (The Orville), Bill Pullman (The Sinner) and Jeffrey Wright (Westworld) to take home the prize.
Caitriona Balfe is still waiting for her first Emmy
Balfe has never won an Emmy, and she has never even received a nomination. But, she has absolutely killed it as Claire Randall Fraser during the first four seasons of Outlander. Balfe plays a World War II nurse who travels back in time to 1740s Scotland, and this epic storyline has taken the character to the extremes.
Claire has found and then lost the love of her life before finding him again, and she has also had and lost children. But, through it all, she remains strong, and sometimes she even makes audiences laugh.
Even though she has yet to receive any recognition from the Television Academy, she has earned numerous nominations from other organizations. And, she has also had a few wins. She's won a Golden Globe, a Saturn Award, a few Scotland BAFTAs, and a People's Choice Award.
Starz has renewed Outlander for two more seasons, so there is still a chance the Television Academy will recognize Balfe's outstanding work with an Emmy nomination in the next couple of years.