Has Shakira Ever Had a No. 1 Hit in America?
If you're looking for an entertainer for halftime at the Super Bowl, you have to start with a household name in America. Performers of the past few years, such as Lady Gaga and Bruno Mars, certainly met that requirement. To date, both have four No. 1 singles on the Billboard pop charts.
After that, you need a recording artist who can appeal to the massive, global audience watching the NFL title game. Gaga and Mars fit that bill as well. In the 2020 edition, Jennifer Lopez and Shakira brought more than the usual number of fans from around the globe.
In terms of U.S. chart success, the Bronx-born J.Lo proved her own hit-making prowess long ago. (She has four Billbaord No. 1 hits to her name.) As for Shakira, the Colombian-born star has also topped the U.S. charts in the past.
Shakira scored a No. 1 single with 'Hips Don't Lie'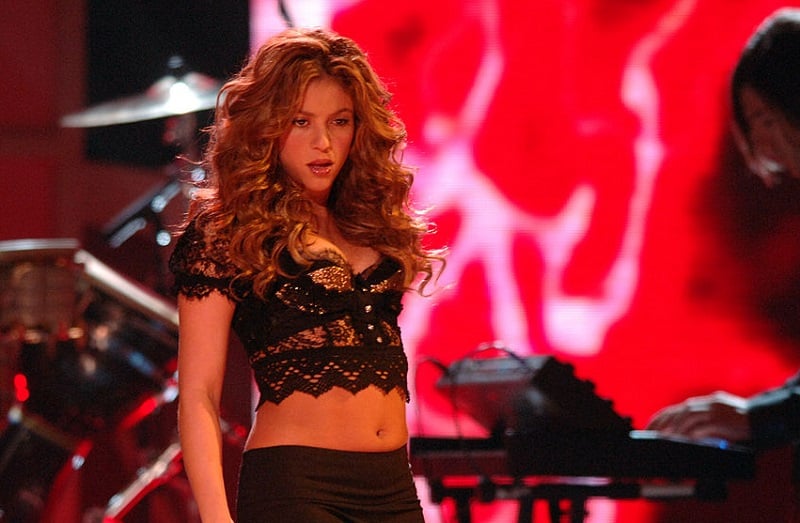 If you go by the Latin pop charts, Shakira has been an utterly dominant force for more than 20 years. In 1996, she scored her first Latin Pop Airplay No. 1 with "Estoy Aquí." The following year, she did it again with "Se Quiere Se Mata."
More Latin pop No. 1s came for Shakira in '98 and '99. In total, she's topped that chart on 19 separate occasions. Since Shakira's early albums were in Spanish, she didn't have a shot at the same type of success on the U.S. pop charts. But that changed in 2001.
With the release of Laundry Service, her first English-language album, Shakira proved her music can connect with fans on any continent (or hemisphere, for that matter). The album shot all the way to No. 3 on the Billboard pop charts at the close of '01.
"Whenever, Wherever," the lead single from Laundry Service, went all the way to No. 6 on the Billboard Hot 100 in '01. From there, it was only a matter of time until Shakira would get her No. 1 hit. That came in 2006, when "Hips Don't Lie" topped the Billboard pop chart in June.
Of course, that song's chart position only tells part of the story. It set a record for fastest song to 1 million download sales (nine weeks) and has sold some 13 million digital units since. Meanwhile, the video has a staggering 727 million (727,721,725) plays on YouTube.
Shakira never had an album top the Billboard charts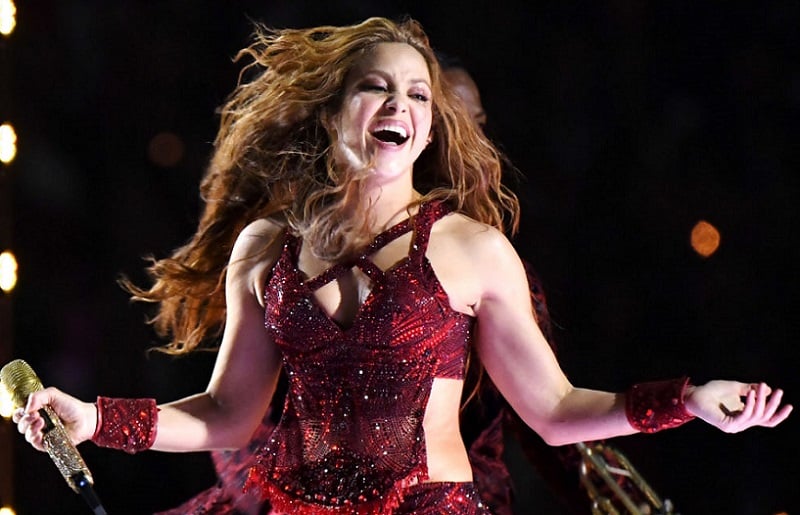 While "Hips Don't Lie" has been Shakira's only No. 1 single, she has a total of four top 10 hits on the Hot 100. In addition to "Whenever, Wherever," Shakira hit No. 3 with her Beyonce duet, "Beautiful Liar." (The fourth came with 2002's "Underneath Your Clothes," which peaked at No. 9.)
On the U.S. pop charts for albums (the Billboard 200), Shakira came closest (No. 2) with her self-titled 2014 record. After that, 2005's Oral Fixation: Vol. 1 (No. 4) and 2006's Oral Fixation: Vol. 2 (No. 5) also represented top-five hits for her.
Sale El Sol, which she released in 2010, also placed in the top 10 (No. 7) on the Billboard 200. In short, Shakira has been a huge star — by any standard — for over 20 years. And her commercial success in the U.S. can't be dismissed. And we imagine her fanbase got even bigger after the Super Bowl.