Have Actors Lakeith Stanfield and Xosha Roquemore Broken Up?
Actors Lakeith Stanfield and Xosha Roquemore have kept their relationship on the hush. Many are wondering if Stanfield and Roquemore have split after he asked a popular singer out on Instagram.
Lakeith Stanfield is busy with his acting and singing career. With the release of his latest romantic-comedy, women around the world were swanning over his suave personality. As it turns out, Stanfield was in a relationship with The Mindy Project star Xosha Roquemore. But fans are now wondering if the pair have split after Stanfield was caught getting flirty with singer Ari Lennox.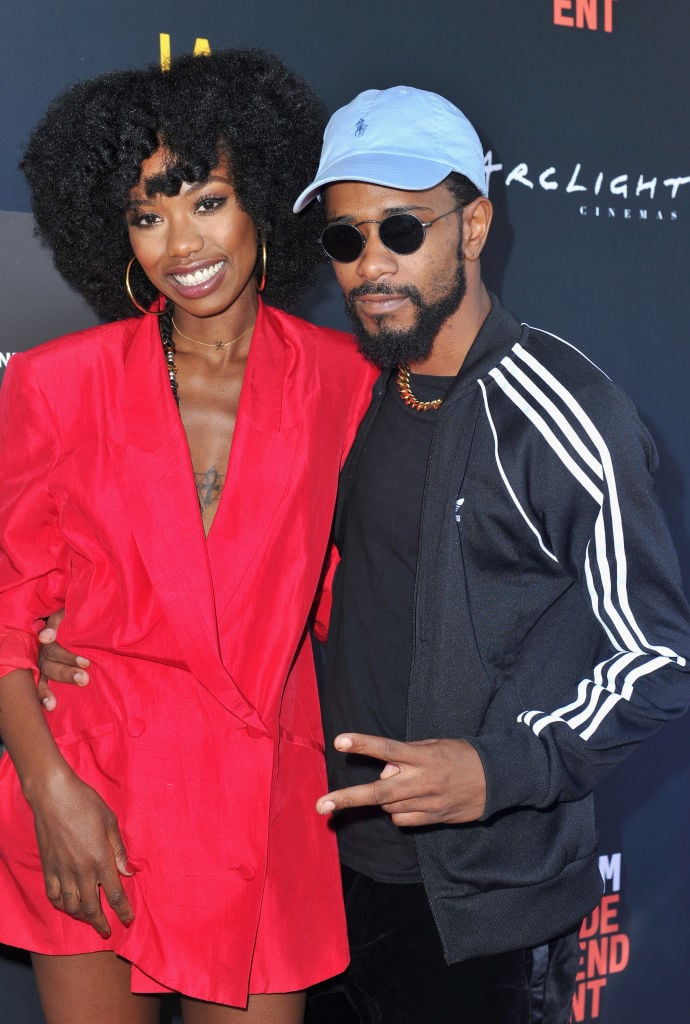 Despite being in the public, Lakeith Stanfield and Xosha Roquemore have kept their relationship relatively private
Stanfield, 28, and Roquemore, 35, began dating in 2015. They welcomed a daughter in 2017 but have kept her identity shielded from the public. Months before their daughter's birth, Roquemore announced her pregnancy in an Instagram post celebrating International Women's Day, captioning the photo of her baby bump, "I am WOMBMAN." Roquemore later deleted the post. 
In an effort to keep their personal lives private, both actors refrained from speaking about each other much publicly. In an interview with Vulture, though he acknowledged they were dating, when asked about his relationship with Roquemore, Stanfield replied, "I don't talk about it." 
The couple attended red carpet events together, but it's been a while since they were last seen together. The last time they were photographed together was in 2018.
Lakeith did, however, post a photo of him with Roquemore on Valentine's Day 2020, along with a promo for his single, "Fast Life." Roquemore hasn't shared an image of the two of them together since September 2019 with their daughter.
Lakeith Stanfield fuels breakup rumors when he asks singer Ari Lennox on a date
By not being seen together recently, fans began to suspect that Stanfield and Roquemore may have called it quits. This was fueled further after Stanfield appeared to flirt with Lennox on an Instagram live session. 
Lennox hopped on live to vent about living life as a single woman and having to see love films alone. She praised Stanfiled's latest movie The Photograph and was shocked yet happy when he responded in the comment section. 
"I saw it and I was like [makes swooning noise]," she said. Stanfield entered the chat and thanked her for the compliment, accompanied by a rose emoji, which Lennox appears to miss. 
"I was in the theaters, by myself in a hoodie. Just looking pitiful," she continued. "No date, nothing. Just sitting there, shedding tears, thinking of my goddamn love life and how it's exceedingly nonexistent. How it's just a pitiful mess. So thanks a lot. "
LaKeith re-enters the comment section to write, "Can you be my date? Let's go." Lennox was visibly surprised and lost it immediately. 
"LaKeith…I don't have time for this right now. Cuz I… Wait. You're joking. I don't have…no. We're changing the subject because I heard some things," she said before going into a hilarious meltdown.
As in the past, Stanfield hasn't commented on the status of his relationship status with Roquemore. His interaction with Lennox could have easily been playful. Unless he or Roquemore puts out an official statement, fans will continue to guess.