Have All of Khloe Kardashian's Boyfriends Cheated on Her?
Khloe Kardashian's love life has been a very bumpy one. While she no doubt has a supportive family and enviable career, things never seem to go well for the reality starlet when it comes to relationships.
In fact, throughout the years, Kardashian has been in the news often because of many unfaithful boyfriends. This has got many fans wondering: have all of her boyfriends cheated on her? If so, who can she date in the future to avoid unnecessary heartbreak? Let's find out the answer below.
Who has Khloe Kardashian dated?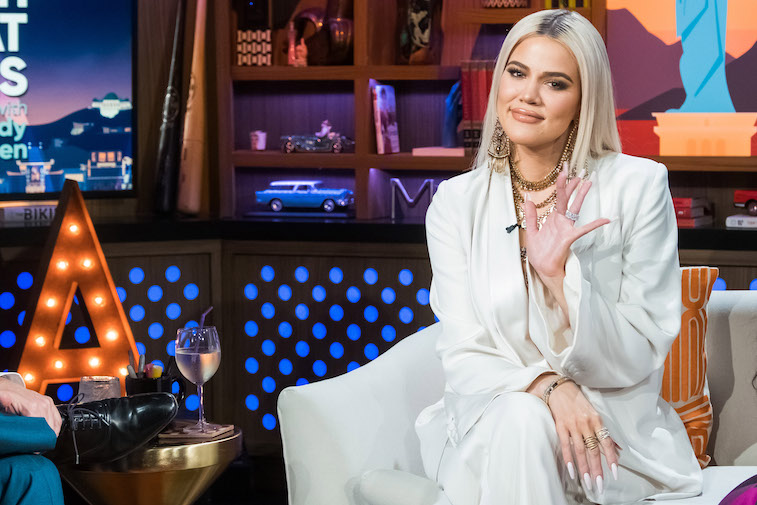 Kardashian has been famous for more than 10 years now, so she has been linked to several different men. However, only a few have been confirmed to be actual boyfriends of the Keeping Up With the Kardashians star.
In the late 2000s, Kardashian dated NBA player Rashad McCants for a while, though the two of them broke up in 2009.
She quickly moved on to dating another NBA player, Lamar Odom. The couple moved very fast and ended up getting married in September 2009. The marriage did not last long; they called it quits in 2013 and finally divorced in 2016.
In 2014, she was seeing rapper French Montana, but their relationship ended after a few months.
Kardashian went back to dating basketball players in 2015 when she began a relationship with James Harden. However, this one was short-lived as well and it was over by early 2016.
Finally, Kardashian's most recent ex-boyfriend is Tristan Thompson. They started dating in 2016 and welcomed a daughter together in 2018. However, this relationship famously ended earlier this year when Thompson was spotted hooking up with Jordyn Woods.
Have all of Kardashian's boyfriends cheated on her?
Almost all of the men above reportedly did cheat on Kardashian. The only exception might be French Montana, whose relationship with Kardashian ended because, according to a close source, he was "needy" and "obsessive."
Meanwhile, McCants was made to look like he cheated on Khloe Kardashian on Keeping Up With the Kardashians, but he denied ever being unfaithful, saying that the Kardashians staged everything for their TV show.
McCants also claimed that he and Kardashian had already broken up at the time.
In any case, regardless of whether McCants was telling the truth or not, many fans cannot deny that the number of times Kardashian was cheated on in her past relationships is quite alarming. It's not surprising, then, that she is "not rushing into dating" at the moment.
Who should Kardashian date next to avoid heartbreak?
When Kardashian is ready to date again, it's possible that she might want to start vetting potential boyfriends more carefully.
After all, she is now a mother to a young child, and it is probably not in her daughter's best interest for Kardashian to continue her pattern of having short-lasting partners who are unfaithful. Based on Kardashian's social media accounts, it's clear that her daughter comes first, so she most likely will take this into consideration.
Many onlookers also believe that she should change up the types of men she dates. Kardashian seems to have an affinity for athletes and rappers, but since these relationships have not been working out so well, it could be better for her to expand her dating pool and try to date someone different. Perhaps a "normal" man who is not a celebrity might be just what she and her daughter need.
For now, though, it's clear that Kardashian just wants to focus on raising her child and building her career after the massive scandal with Tristan Thompson. Only time will tell whether she can find her happily ever after or not.