Have Miley Cyrus and Liam Hemsworth Been Talking at All After Their Split?
Miley Cyrus and Liam Hemsworth were a big part of each other's lives. They had an on-and-off relationship for many years before getting married in late 2018. However, by the summer of 2019, the couple had called it quits.
Nowadays Cyrus and Hemsworth seem to be trying to move on from the relationship they had. There are no doubt fans who are curious about where they stand in each other's lives. Have they even been talking at all since the split? Here's what we know.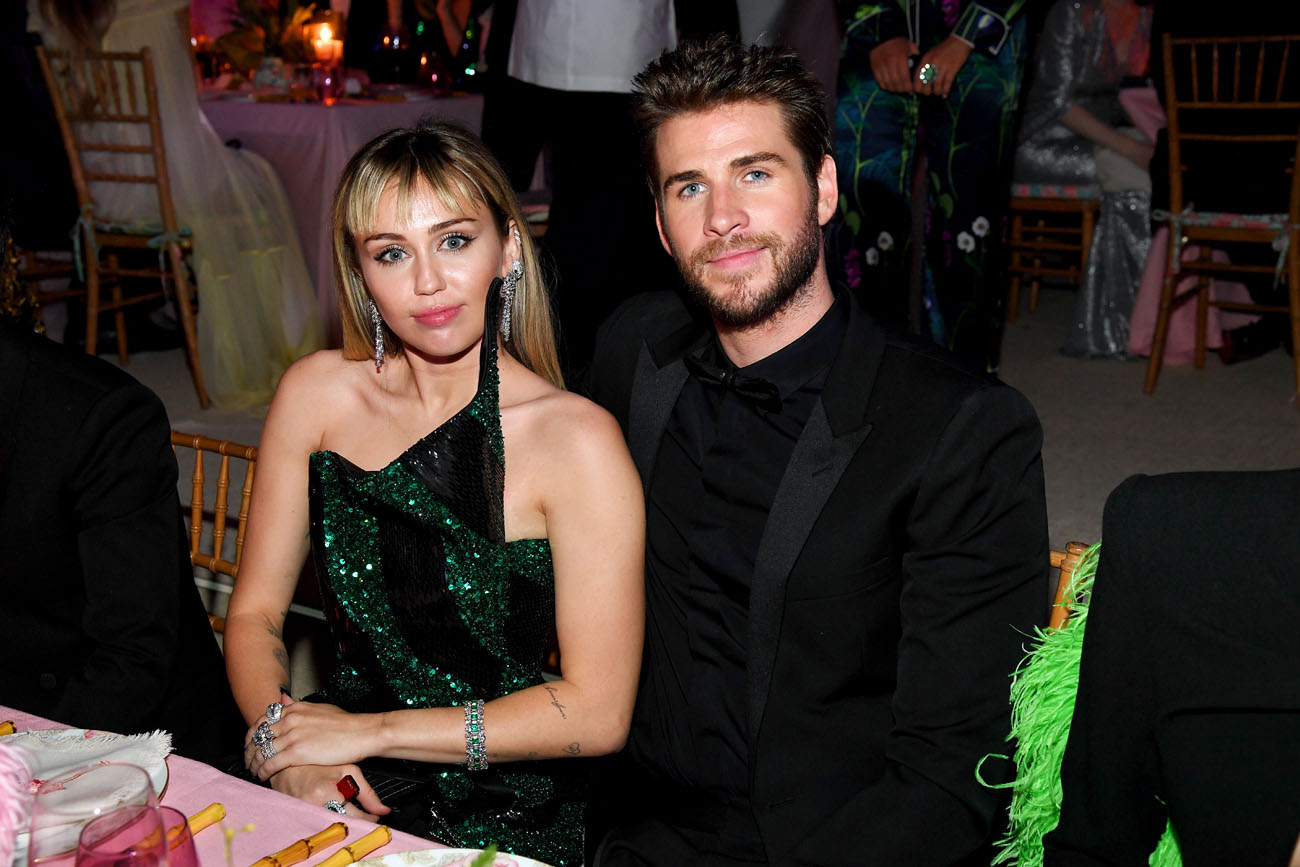 Why did Miley Cyrus and Liam Hemsworth divorce?
Neither Cyrus nor Hemsworth have spoken publicly about the specific reasons behind their divorce. However, in a statement posted about the split, Cyrus's team said, "Ever-evolving, changing as partners and individuals, they have decided this is what's best while they both focus on themselves and careers."
Meanwhile, a source also told People had conflicting lifestyles, saying, "Everyone always thinks Miley is problematic and immature and a hardcore partier while he's this chill surfer dude, but that's actually [not accurate]. Liam parties with his friends, and Miley thinks he should've grown out of that by now."
Cyrus and Hemsworth have been dating other people
RELATED: Billy Ray Cyrus Thinks Miley's Split From Liam Hemsworth Might Be For the Best
Shortly after their split, both Cyrus and Hemsworth were seen dating other people.
On the same day that her divorce announcement went up, Cyrus was spotted with reality TV star Kaitlynn Carter. However, Cyrus and Carter broke up about one month later.
These days, Cyrus is dating singer Cody Simpson. A source told Entertainment Tonight their relationship came out of their close friendship with each other, saying, "What began as close friends supporting one another during a rough time, blossomed into more. Their relationship was unexpected and became meaningful very quickly, and she couldn't be happier. They are both very passionate about their music and it's something that has bonded them."
Meanwhile, Hemsworth has reportedly been seeing actress Gabriella Brooks. The two of them have been linked since December 2019, and an insider says the couple has been self-isolating from the COVID-19 pandemic together.
"Liam and Gabriella have pretty much spent all of the quarantine together in Australia and it's been working well for them," the insider told Hollywood Life. "She's very easygoing and loves the relaxed beach life just like Liam. She even surfs with him which is huge for him, he loves that they can share that. And everyone in his family really likes her, she fits right in with them all."
Are Cyrus and Hemsworth even talking at all?
RELATED: Miley Cyrus Might Technically Still Be a Hemsworth
It's clear Cyrus and Hemsworth are making attempts to put the past behind them. In fact, according to the Entertainment Tonight source, Cyrus and Hemsworth do not seem to be talking at all these days.
"Miley and Liam spoke very little after their separation and any communication was more about making decisions regarding plans and property," the insider explained. "They haven't been in touch in months and it has been for the best because they have both needed this time to heal and move on."