Have 'Riverdale' Stars KJ Apa and Camila Mendes Ever Dated?
With Riverdale's Cole Sprouse and Lili Reinhart being one of the most buzziest couples in Hollywood, people are always wondering if Camila Mendes and KJ Apa, who portray Veronica and Archie, have ever dated.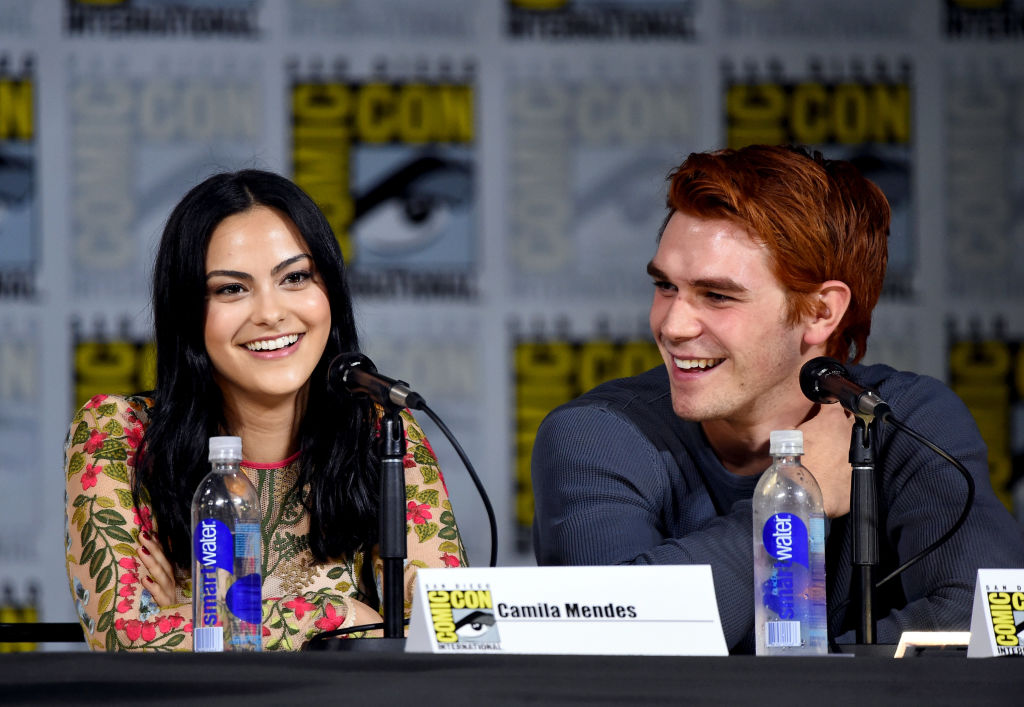 Who is KJ Apa linked to?
Apa is reportedly dating fellow actor Britt Robertson, though there hasn't been much news about their relationship in several months. The two met each other after starring together in the film, I Can Only Imagine.
The last report about them being together was this summer when Apa was spotted at Comic-Con with Robertson, who is several years older than him.
Mendes' on-screen father, Mark Consuelos, had this to say about Apa in an interview GQ magazine. "His parents did a really good job raising him. He's doing a great job, he does great work. He focuses on what's important. I'm speaking for him, but he's really not interested, I think, in all the trappings of celebrity. He'd probably be really, really happy just playing his guitar, to be honest with you," he said.
Who is Camila Mendes linked to?
Up until recently, Mendes was linked to her and Apa's co-star, Charles Melton, who portrays Reggie Mantle on the show. They had been dating for a while but are now on a break. Melton recently starring in The Sun is Also a Star with Yara Shahidi and will be seen soon in Bad Boys for life with Martin Lawrence and Will Smith.
A Hollywood Life source says, "They both have movie projects separately and it's been a lot on both their plates. Nothing in particular happened, they just both felt busy and overwhelmed and it was a lot of pressure on them."
What's really up between KJ Apa and Camila Mendes
As of right now, Apa and Mendes are just friends. In an interview with Cosmopolitan, Apa talked about his relationship with Mendes. On a sex scene he had to film with the actress, he said, "It's weird with someone you don't know that well. On a movie set, you have time to get to know the person and rehearse before shooting. Camila [Mendes, who plays Veronica] and I just had to dive into it. Now that we're friends, it's easier."
The midseason finale for Riverdale's fourth season airs on Dec. 11 before taking a break until 2020.