'Hawaii Five-0' Star Daniel Dae Kim Tests Positive for the Coronavirus
Hawaii Five-0 and Lost star Daniel Dae Kim is the latest celebrity to reveal that he has tested positive for the COVID-19 coronavirus. The actor took to social media to share the diagnosis and address his current symptoms. Kim also talked about the implications of labeling the pandemic as a "Chinese" virus.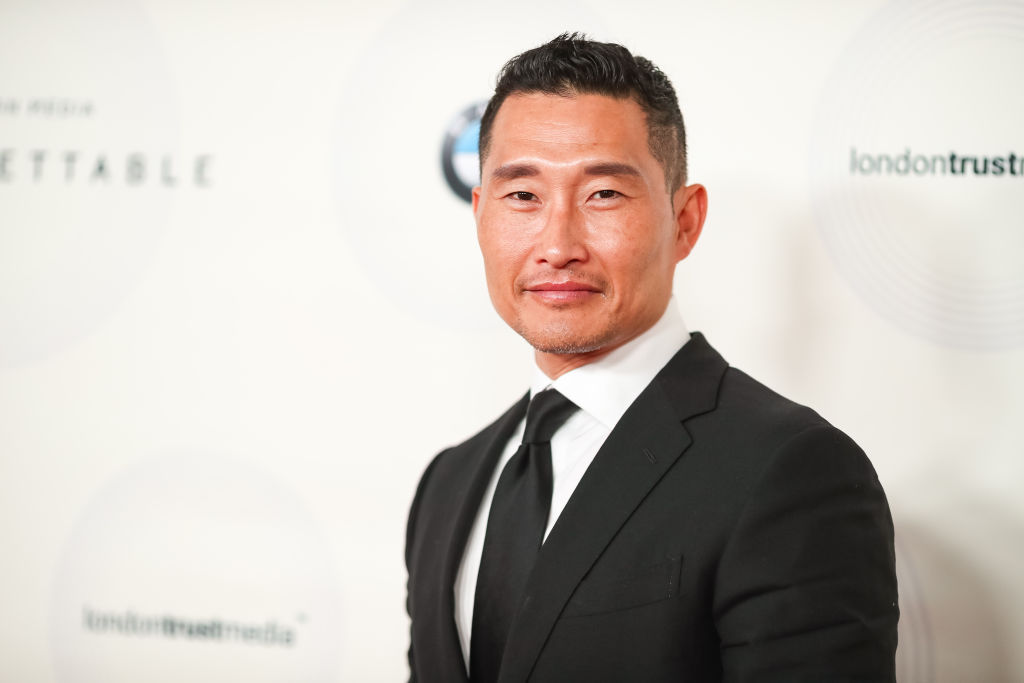 Who is Daniel Dae Kim? 
Daniel Dae Kim has been working in TV and film for nearly three decades. The 51-year-old actor appeared in a number of blockbuster films including Hulk, Spider-Man 2, and Hellboy. In The Divergent film series, Kim played Candor faction leader, Jack Kang. 
Along with these notable film roles, Kim has a plethora of TV acting credits under his belt. He's appeared on popular series like 24, ER, and Star Trek: Enterprise. He also had the recurring role of Jin-Soo Kwon on all six seasons of Lost. 
From 2010 to 2017, the actor played Chin Ho Kelly on the CBS crime drama, Hawaii Five-0. Last year, Kim appeared as Dr. Jackson Han on The Good Doctor, and also served as the show's executive producer. Later this year, Kim will be seen on the NBC medical drama, New Amsterdam. 
Daniel Dae Kim shares his coronavirus diagnosis on social media
In a recent Instagram post, Kim revealed that he tested positive for the COVID-19 coronavirus. "I'm coming to you from my home in Hawaii where I've been since last Sunday," the actor revealed in the Instagram video. "I wanted to let you know that yesterday I tested positive for COVID-19, the disease caused by the coronavirus."
Kim said that he had been in New York City for a few weeks filming a TV show (New Amsterdam) where he plays a doctor who tries to help a hospital manage a flu pandemic. He revealed that the show, like many others, shut down production due to coronavirus safety measures. So, he went home to be with his family in Hawaii. 
He noted that he had no symptoms until he was about to land in Hawaii. "I started noticing some scratchiness in my throat, which is unlike how I usually get sick," Kim explained. After talking to his doctor, the actor quarantined himself at home and tried to rest.
But he says that later that night, his chest felt tight and he developed a fever, so he called the doctor again. The next day, Kim went to a drive-thru facility and got tested for the coronavirus. Three days later, he received a positive test result.
How the actor is dealing with the illness
In his Instagram video, Kim says that with medications and rest, he is now feeling better. "I actually started feeling better the day after and I started feeling a little better the day after that, and today, even though I'm not 100 percent, I'm pretty close," he said. But Kim also points out that the illness isn't easy to deal with, and that people should be aware of how dangerous the virus is.
"Even though I'm smiling and upbeat right now, I was in bed for several days," Kim shared. "So for all those out there, especially teenagers and millennials who think this is not serious, please know that it is. And if you treat this without care, you are potentially endangering the lives of millions of people, including your loved ones. So, for the sake of everyone else, please follow the guidelines — socially distance, self-isolate, stop touching your face and, of course, wash your hands."
The actor, who is of Korean descent,  also addressed the racist attacks on Asians in recent days. "Please stop the prejudice and senseless violence against Asian people," he added. "Yes, I'm Asian and, yes, I have coronavirus but I did not get it from China. I got it in America in New York City. And despite what certain political leaders want to call it, I don't consider the place where it is from as important as the people who are sick and dying."