'Hawaii Five-0': Which Cast Member Is Worth the Most?
Out of all the 'Hawaii Five-O' cast members, who is worth the most money today? Here's a breakdown of each actor's finances.
TV reboots have become a cottage industry, and all the grumbling about them is often warranted. Even so, you occasionally have ones that hit a bullseye. The Hawaii Five-O reboot on CBS is now in its ninth season, which makes it almost comparable in length to the original 1968-1980 series. They also kept the character names mostly the same, including the network.
While you can argue it gave impetus to create more reboot shows, only some have become successful. Hawaii Five-O at least proved you can hit gold a second time and create a popular cast.
Which cast members are worth the most as they look ahead to a tenth season or new projects?
Alex O'Loughlin as Steve McGarrett
It often surprises people to know that popular American characters turn out to be played by Australian or British actors. Alex O'Loughlin is Australian in real life, yet has played the iconic Lieutenant Commander Steve McGarrett role since the beginning.
We've written before suggesting maybe this version of Hawaii Five-O has been on a little too long. Nevertheless, it's made O'Loughlin a bigger star.
The show has been his main focus after a number of years playing significant roles in films and TV. One film you might recognize him from is 2007's August Rush. He also acted for a time on The Shield.
Doing Five-O has upped his stature, but how much does he make as the lead? According to most sources, he's paid $115,000 per episode, though has a full net worth of $12 million. With no end in sight for Five-O, he might become richer if it runs longer than the original series.
Scott Caan as Danny "Danno" Williams
With huge thanks to my friend @MeaghanRathCom, we got new promotional photos of Hawaii Five-0 Season 8! https://t.co/o4fRK9mAhc #ScottCaan #H50 pic.twitter.com/ueR00nelEI

— Scott-Caan.Com (@ScottCaanCom) February 7, 2018
Another character name kept the same is Detective Sergeant "Danno", who's played by Scott Caan now. If the last name sounds familiar, it's because he's the son of legendary actor James Caan.
Scott already had an extensive film career long before the Five-O reboot began. Plus, he was one of the leads on HBO's Entourage from 2009-2011.
Not all sons of great actors do well, yet Caan has done well to build his own distinctive acting brand, including doing photography on the side. Because of his longevity as an actor, he has a large net worth of $16 million, making him the wealthiest of these cast members.
Daniel Dae Kim as Chin Ho Kelly
My #10yearchallenge – 12/10-08 to 01/20/19
What a difference a decade makes. So fortunate and proud to be dad to these once kolohes (rascals), now fine young men. Can't wait to see what… https://t.co/V0vl5fJgP4

— Daniel Dae Kim (@danieldaekim) January 22, 2019
Not all the cast members have stayed with this Five-O reboot. However, one of the most memorable actors was Daniel Dae Kim who played Detective Lieutenant Chin Ho Kelly. One reason he's mentioned here is because he quit two years ago due to a pay dispute on the show. Some might equate this to racial discrimination considering the circumstances.
In 2017, Kim wanted equal pay with his co-stars O'Loughlin and Caan. CBS refused, so he and a prominent actress from the cast both walked.
Despite his departure, he's worth $10 million thanks to always being busy as an actor and owning his own production company.
Grace Park as Kono Kalakaua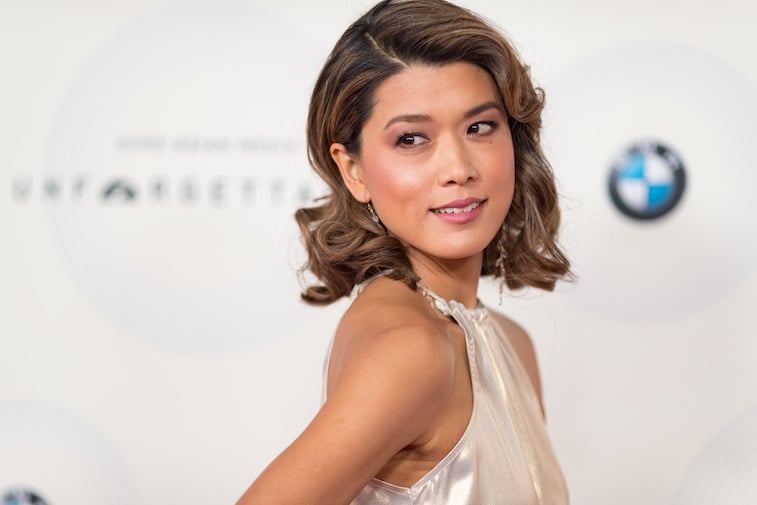 Those of you wondering who the actress was that joined Daniel Dae Kim's walkout should know it was Grace Park. She played Kono Kalakaua, a former surfer recruited by McGarrett straight out of HPD Academy.
Park also sought salary parity like Kim and ultimately found herself as another target of women being paid lower than her male leads. Her last appearance on the show was during the season finale of the show in May of 2017.
It didn't matter, because Park is worth $8 million due to a successful modeling career and continuing acting projects. Hopefully she'll prove her worth and become even more successful soon than an aging TV series ever thought she was.