'Hawkeye' Episode 5: Florence Pugh's Yelena Stole the Entire Show With the 'Girl's Night' Scene
In 'Hawkeye' Episode 5, Yelena Belova (Florence Pugh) re-appeared and had a 'girls night' with Hailee Steinfeld's Kate Bishop, and won fans over with the fun and chilling scene.
Many Marvel fans did not receive the Black Widow with the warmest reception. However, Florence Pugh's Yelena was a breakout performance, and everyone was excited to see her return in Hawkeye Episode 5. People agree that one tense 'girls night' between Yelena and Hawkeye's not-partner Kate Bishop (Hailee Steinfeld) over mac and cheese cemented her as a fan favorite.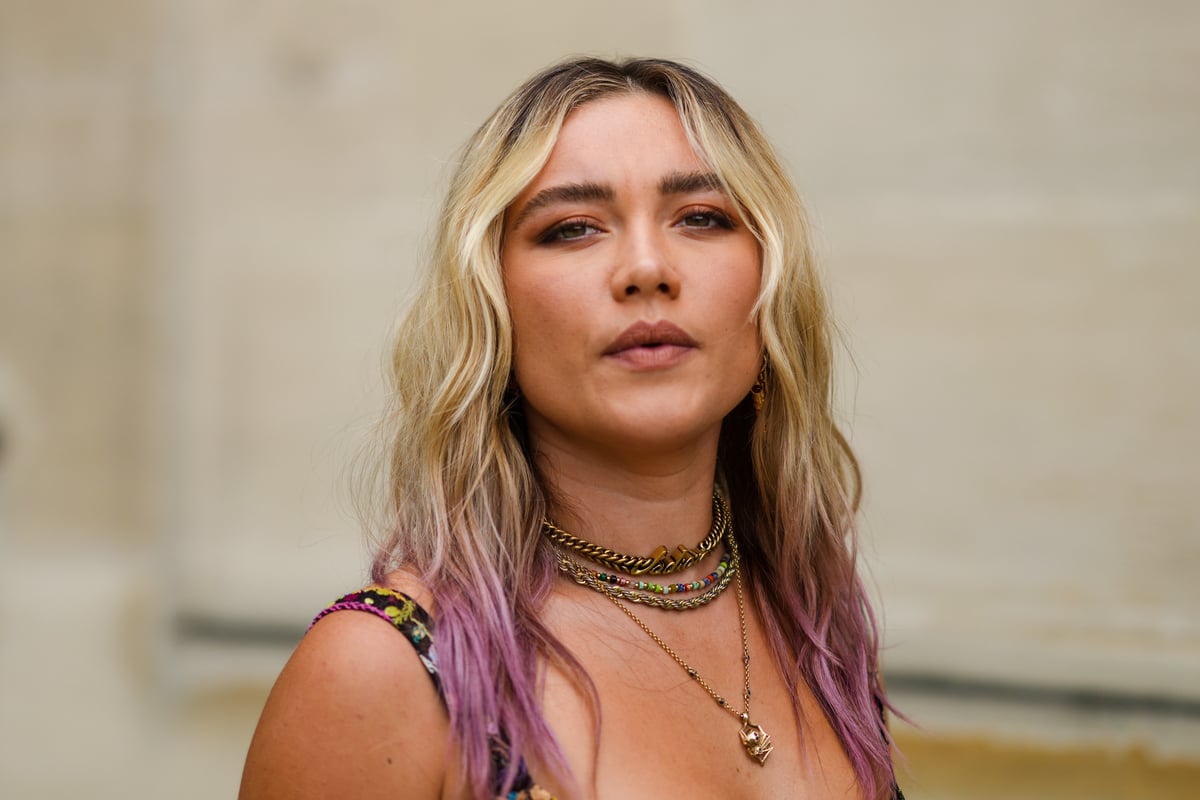 Why is Yelena in 'Hawkeye' Episode 5?
Hawkeye (Jeremy Renner) and Natasha Romanov (Scarlet Johanssen) have always had a close relationship. However, Clint Barton never met Black Widow's sister since he did not recognize Yelena in Hawkeye Episode 5.
So why did Yelena have such a fire in her to kill Clint?
In the post-credits scene for Black Widow, Yelena visited Natasha Romanov's grave after Avengers: Endgame. Valentina (Julia Louis-Dreyfus) approached the Black Widow assassin and fed her some unreliable information.
She claimed that Hawkeye killed Natasha. Yelena had no reason not to believe it, so she tucked the information away until an opportunity presented itself. She headed to New York to face Clint.
However, in Hawkeye Episode 5, Yelena had other plans and completely stole the show, even more than Lucky the Pizza Dog learning a new trick.
Fans agree in the 'girl's night' scene in 'Hawkeye' Episode 5, Yelena gave a fantastic performance
Kate Bishop returned to her burned apartment sometime after Hawkeye and her fought Maya Lopez (Alaqua Cox), and Yelena ambushed her — by offering her a 'girl's night' over mac and cheese.
The two women sat down, and Yelena kept the conversation suspiciously light, considering the two were at each other's throats Hawkeye Episode 4.
Kate Bishop remained suspicious. Fans, however, loved how Pugh managed to juggle a threatening presence with a casual chat.
She talked about sightseeing in New York. She dumped hot sauce on her mac and cheese, but Yelena flipped a switch when she said she wanted to kill Hawkeye.
Pugh displayed flawless acting, making the scene both hilarious, fun, and chilling at the same time.
Kate Bishop and the Black Widow had great chemistry
Showrunners and directors hyped up each episode of the series. When word broke about Yelena in Hawkeye Episodes 4 and 5, they commented on the chemistry between Hailee Steinfeld and Pugh.
"Kate and [Yelena] banter about New York for a very long time, and it's easy to see what the directors meant when they said Hailee Steinfeld and Florence Pugh had great chemistry together, as I'd watch an entire series of them just talking about things over box mac and cheese," Forbes noted.
Fans latched onto the Yelena and Kate Bishop dynamic. While Black Widow proved divisive among some groups, it seems Yelena has won almost everyone over.
And some new plot remains in store for her, as Yelena dropped some major bombshells in  Hawkeye Episodes 5. Instead of killing Clint Barton, she might team up with him to fight an even bigger and badder villain.